The Covid-19 virus is one of those that has caused the most havoc in the world, causing deaths, blocking, social distancing, the economy of countries has overcome the fastest inflation, apart from eliminating tourism and sports, an enjoyment of people that can be shared as a family.
Almost a year after this virus came to us, we have tried to find solutions both to eliminate this disease, as well as how people can enjoy a favorite sport even from home due to social distancing.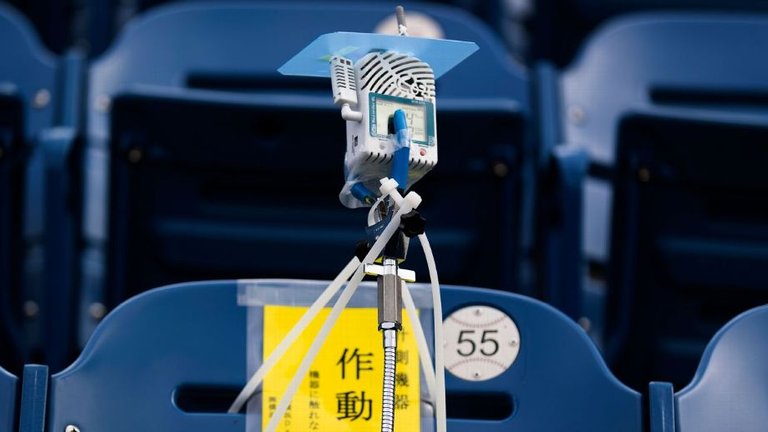 Source
In Japan they are being tested using high-tech equipment, such as high-precision cameras, carbon dioxide monitoring devices and air speed measuring machines, these are some technological tools that will be the measures to counter COVID-19, being able to fill stadiums to the highest capacity, instead of being only half full of a baseball stadium.
The first to carry out this test was held at the baseball stadium in Yokohama, Saturday October 31, waiting for a response from this test is Japan in its expectation to be able to fill its 32,000 seats safely.
This Yokohama baseball stadium is one of the headquarters for the Olympic Games next year, which are scheduled to start on July 23, 2021, if this technology gives a positive response that if it can occupy the stadiums full, it is a great advance ´for the Olympic Games next year.
These were the statements Kiyotaka Eguchi, an official from Kanagawa prefecture:
"We will report our results to the government." The information that we obtain here will be reflected in the regulations, and that will also be used for the Olympic Games next year and for professional baseball.
We will wait for the results to be able to acquire the tickets with full security that are good preventive measures to counteract Covid-19
Source
https://www.espn.com.ve/beisbol/nota/_/id/7670177/deporte-japones-prueba-tecnologia-llenar-estadios-beisbol
Español
El virus Covid-19 es unos de los que ha causado mas estragos en el mundo, causando muertes, haciendo bloqueos, distanciamiento social, la economía de países ha superado la inflación más rápida, aparte de eliminar el turismo y el deporte, un disfrute de las personas que se puede compartir en familia.
A casi un año de que este virus llego a nosotros se ha buscado tratar de buscar soluciones tanto para eliminar en esa enfermedad, a como las personas puede disfrutar de un deporte preferido aunque se desde su casa por el distaciamiento social.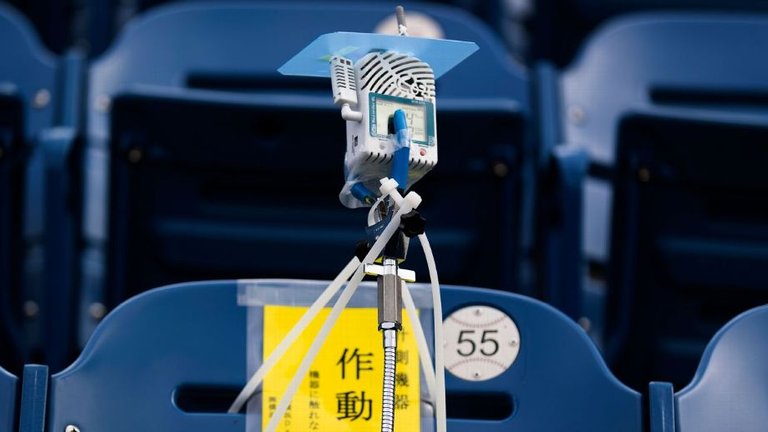 Source
En Japón se están haciendo prueba utilizando equipo de alta tecnología, como cámaras de alta precisión, dispositivos de monitoreo de dióxido de carbono y máquinas de medición de velocidad del aire, esta son algunas herramientas tecnológicas que serán las medidas para contrarrestar el COVID-19, poder llenar los estadios a la más alta capacidad, en vez de estar solo la mitad llena de un estadio de beisbol.
El primero en realizar esta prueba se realizó en el estadio de béisbol en Yokohama, sábado 31 de octubre, esperando respuesta de esta prueba se encuentra Japón en su expectativa para poder llenar su 32.000 localidades de forma segura.
Este estadio de béisbol de Yokohama es uno de la sede para los Juegos Olímpicos el año entrante, que están programados para iniciar el 23 de julio de 2021, si esta tecnología da respuesta positiva de que si se puede ocupar los estadios full, es un gran avance ´para los Juegos Olimpicos del año entrante.
Esta fueron las afirmaciones Kiyotaka Eguchi, un funcionario de la prefectura Kanagawa:
"Reportaremos nuestros resultados al gobierno". La información que obtengamos aquí será reflejada en las normativas, y eso también será usado para los Juegos
Olímpicos del próximo año y para el béisbol profesional".
Esperaremos los resultados para poder adquirir las entradas con plena seguridad que son buenas medidas preventivas para contrarestra el Covid-19
Source
https://www.espn.com.ve/beisbol/nota/_/id/7670177/deporte-japones-prueba-tecnologia-llenar-estadios-beisbol