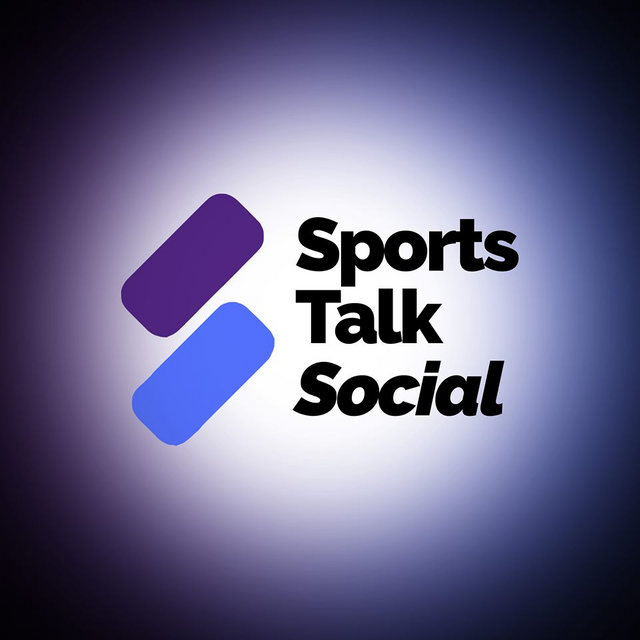 We wanted to highlight a new feature we added to the SportsTalkSocial.com condenser that makes tagging posts way easier for new users! Now all you need to do to tag is simply click the tag that aligns with what your post is about. After clicking the tag, it will be added to your tag list and you will then be given a new suggestive list based on the sub-categories of your selection. This will go all the way down to individual teams within the leagues of sports.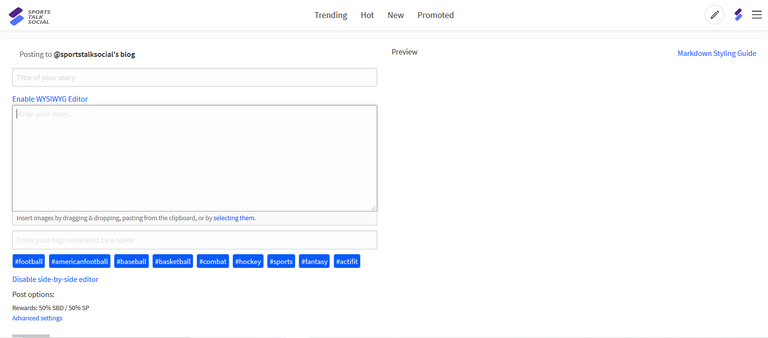 This of course is optional to use. The tag field is still completely open for you to type whatever tags you want into it. This just helps you be able to match your tags to the tags we use for showcasing content on the site.
Example

Let's say you want to write a post about the Cleveland Indians. You're going to want to start by indicating it's a baseball post.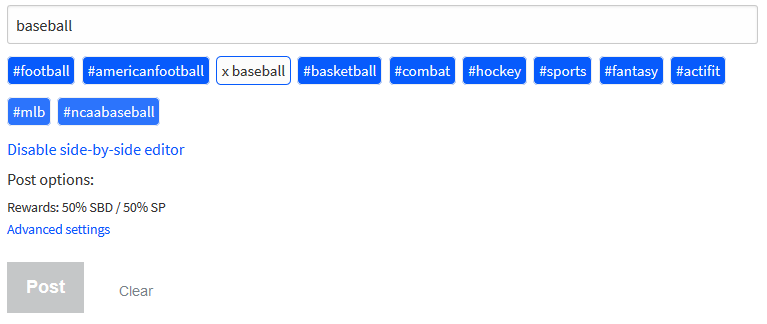 You'll now notice that baseball is added to the tag list and highlighted on the board. You'll also now see that mlb and ncaabaseball are recommended below. Since Cleveland is a MLB team we'll select mlb.
Just like before, mlb is added to the tag list beside baseball. Now you'll be presented with choices for which league you are talking about. Since the Indians are in the AL we'll want to go with americanleague. If you select the wrong option you can always click the little x that pops up to clear that level's selection.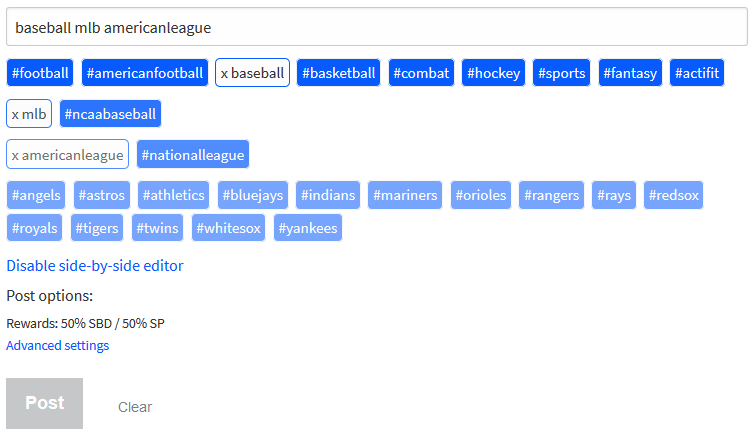 All that's left to do now is select indians and you're all set! Now your post will appear in each section to be better curated by fans of that sport or league.
What if my team / league / sport isn't listed?
To keep the homepage clean we list less used sports tags under #sports. If you don't see your sport check here first and you might find it listed under one of the sections below. If you still can't find your sport or if you find that your team isn't listed then let us know in the comments and we'll try to get it added to the tagging system.
Thank you!
We want to give a special thank you to @voltair for the PR to bring this to life.


|

|

|

|

|