The craze for online fantasy game is getting stronger day by day. When it comes to India, there were many online gaming sites that allow users to earn big rewards by playing fantasy games. And Cricket being everyone's favourite, always get a nod ahead of other sports. If you are wondering what I mean with Fantasy sports, here what the actual meaning of it.
A fantasy sport is a type of game, often played using the Internet, where participants assemble imaginary or virtual teams of real players of a professional sport. These teams compete based on the statistical performance of those players in actual games.
Recently, In India, with the ongoing Indian Premier League, many companies have started their own Fanyasy league like dream11, fanfight, gamezy, my11circle and few others. These were the prominent one I noticed lately and also tried my first hand with FanFight last night.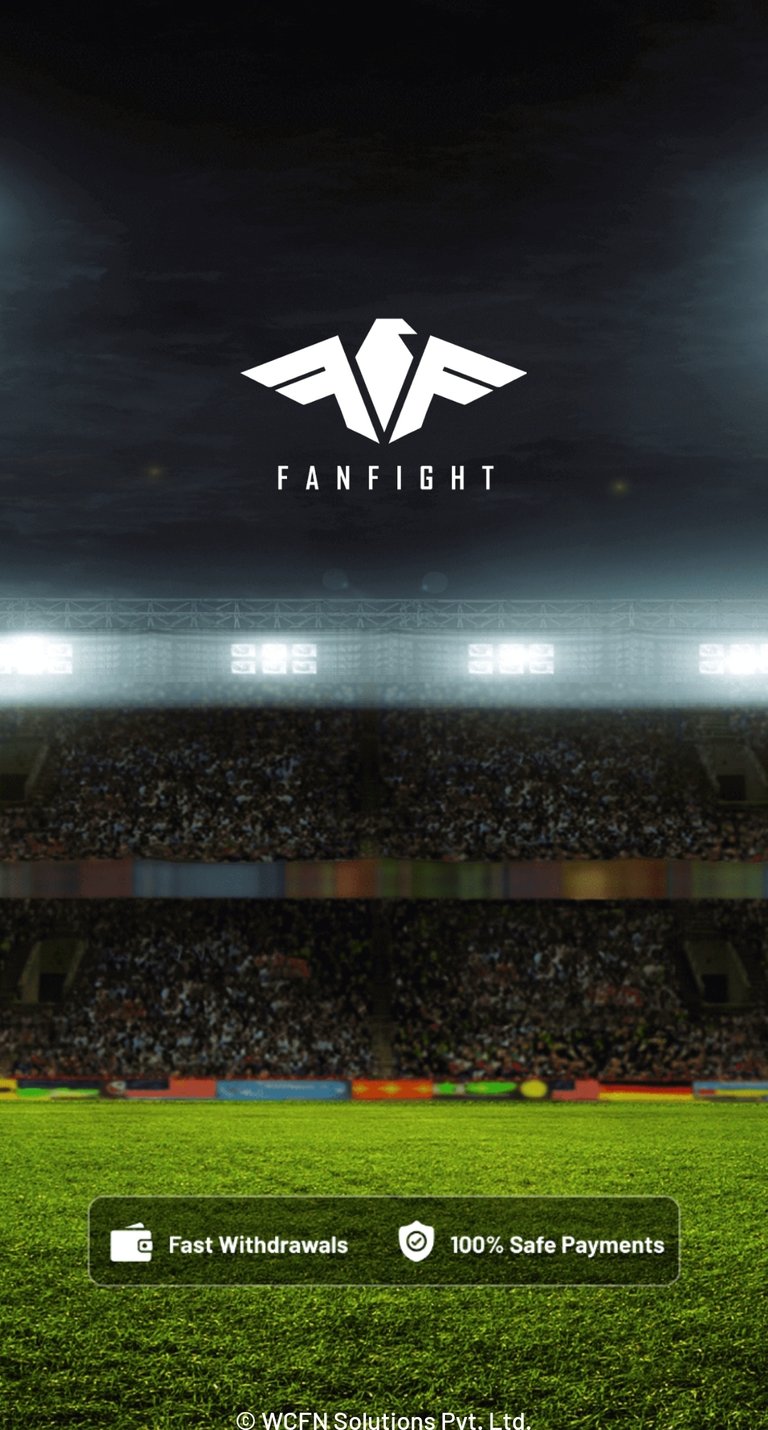 At first, I thought it to be like betting or gambling where we were suppose to put money on matches, but registering with the app, I understood the basic theme and concept of the Fantasy Sports. The app is not build only for Cricket, but there were many other sports listed too like Football, Baseball,etc. In all the rules and procedure remain same.
Firstly, you need to select the game, that you would be interested to try your luck. Like yesterday, there were two games of Cricket happened. And I played on the Mumbai Indians Vs Sunrisera Hyderabad match.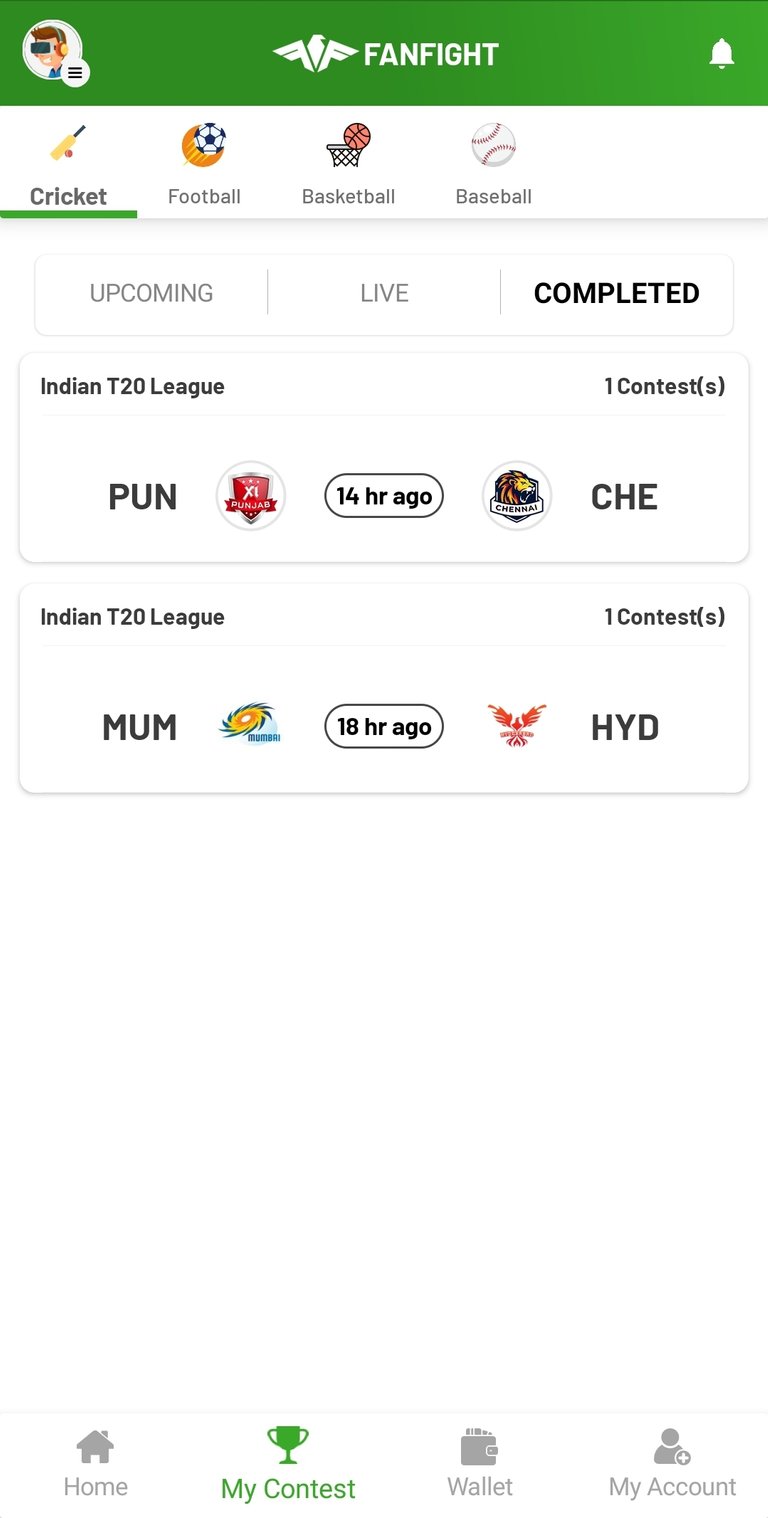 The only thing you need to do is to select the best playing XI combining both the teams. You have to make your own team.
Each of the player is categorized with certain points depending upon their past performance. As an user of the game, we were assigned with assigned 100 points and we have make a team of 11 within the these 100 points.
The other criteria is user have to make the team by making choices of player from bother team. One can choose maximum 7 players from a team. You have to make your choices of Wicket Keeper, Batsman, Bowler, All Rounder. This is my playing 11 from both the teams, that played yesterday.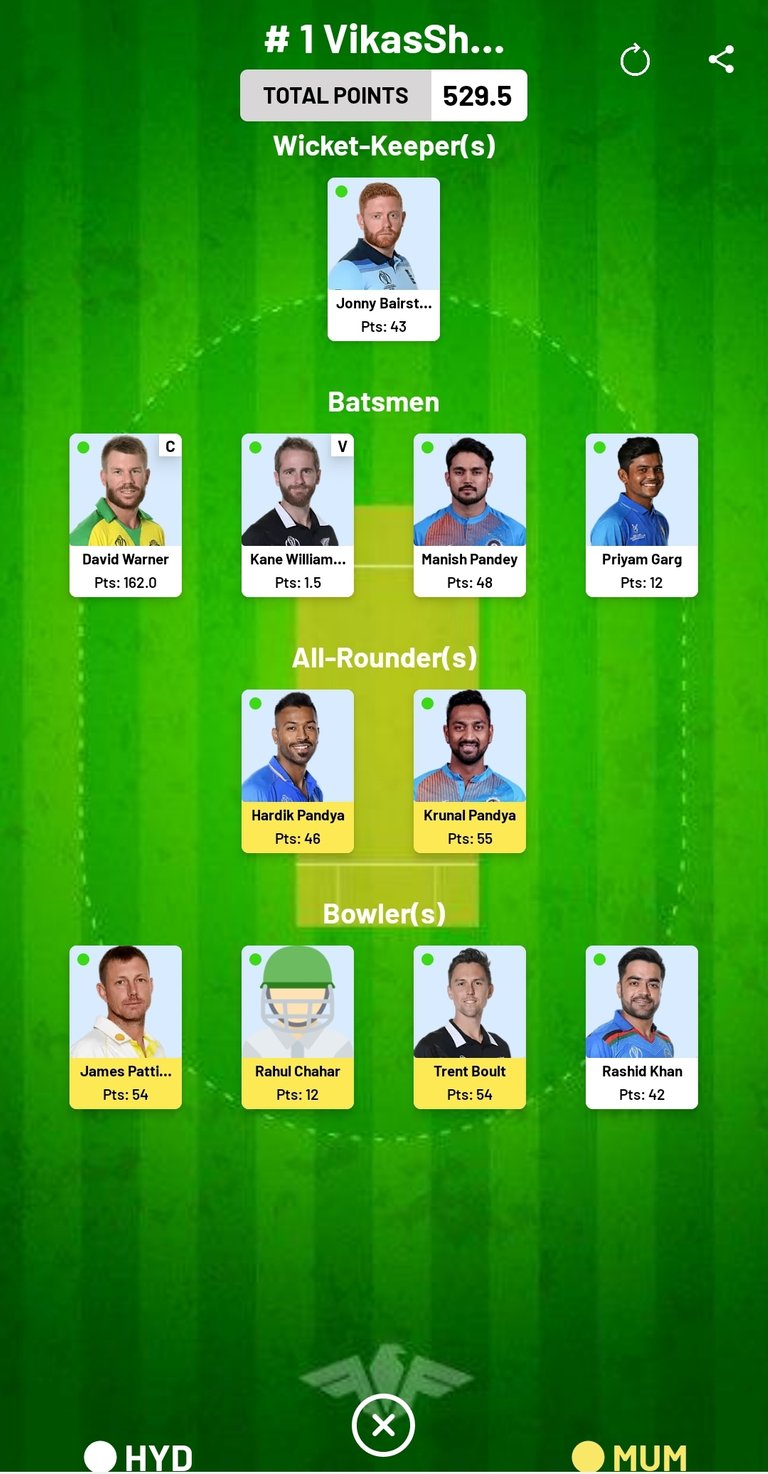 Once you have finalized your playing 11 , you are well set to get into any contest that were marked in the contest page. There were many option you can choose from. The reward value varies from Rs1000 to Rs. 1Cr. Each of the contest needs and entry fee, which also varies from Rs10. To Rs 10k. Once you make the payment you are ready to get on the contest. Though you have nothing to do.
The formula of the Fantasy Sport is, that how the player of your chosen team perform. Eac of the player will earn few points, on the basis of performance, like 1 points for every run score, 5 points for a Catch, 5 Points for a wicket and so on. Depending upon the points, your tea will get into a tank with all the rest of other players.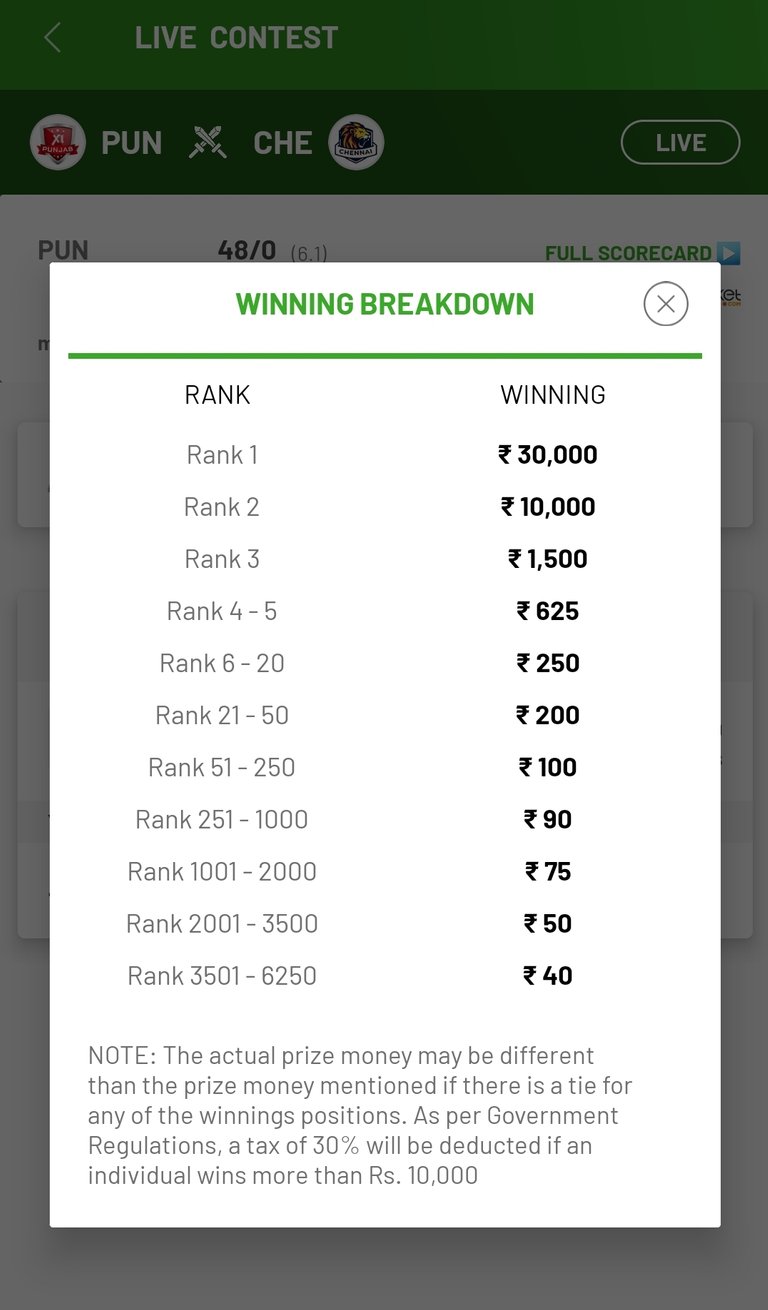 The rank will actually decide the level of the prize money. If your team perform better and scored heavenly points then no one stop you to tracks mullahs. Last night I played on with first match that gives me return of my investment. As my team didn't faired well. Still I got what I paid for the entry fee.
I played for Rs.35 game and through the match, My chosen team scored 529 points which put me into 3733 rank and got me Rs. 40.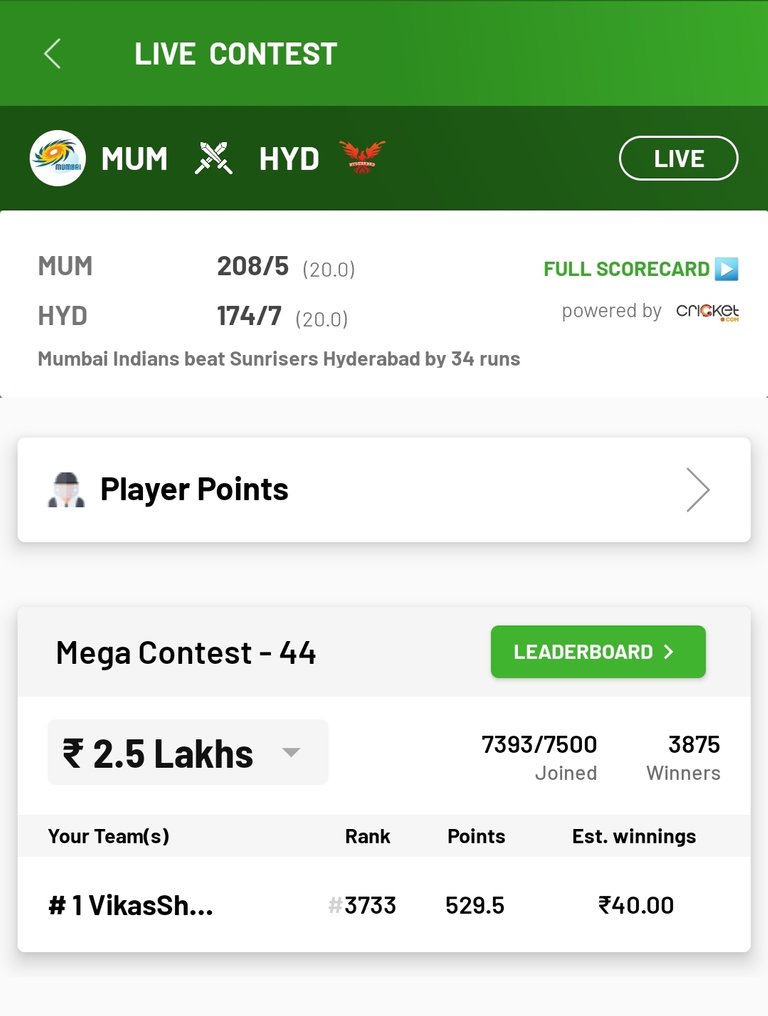 There were many top class Cricket pundits are available, who always keep a close watch on every player and team performance. They chose the best, and get the best.
My last night leader board shows the winner of the contest took away Rs10000. What else could any one except for Rs 35/- Getting Rs10K is big amount. Considering there is no effort needed.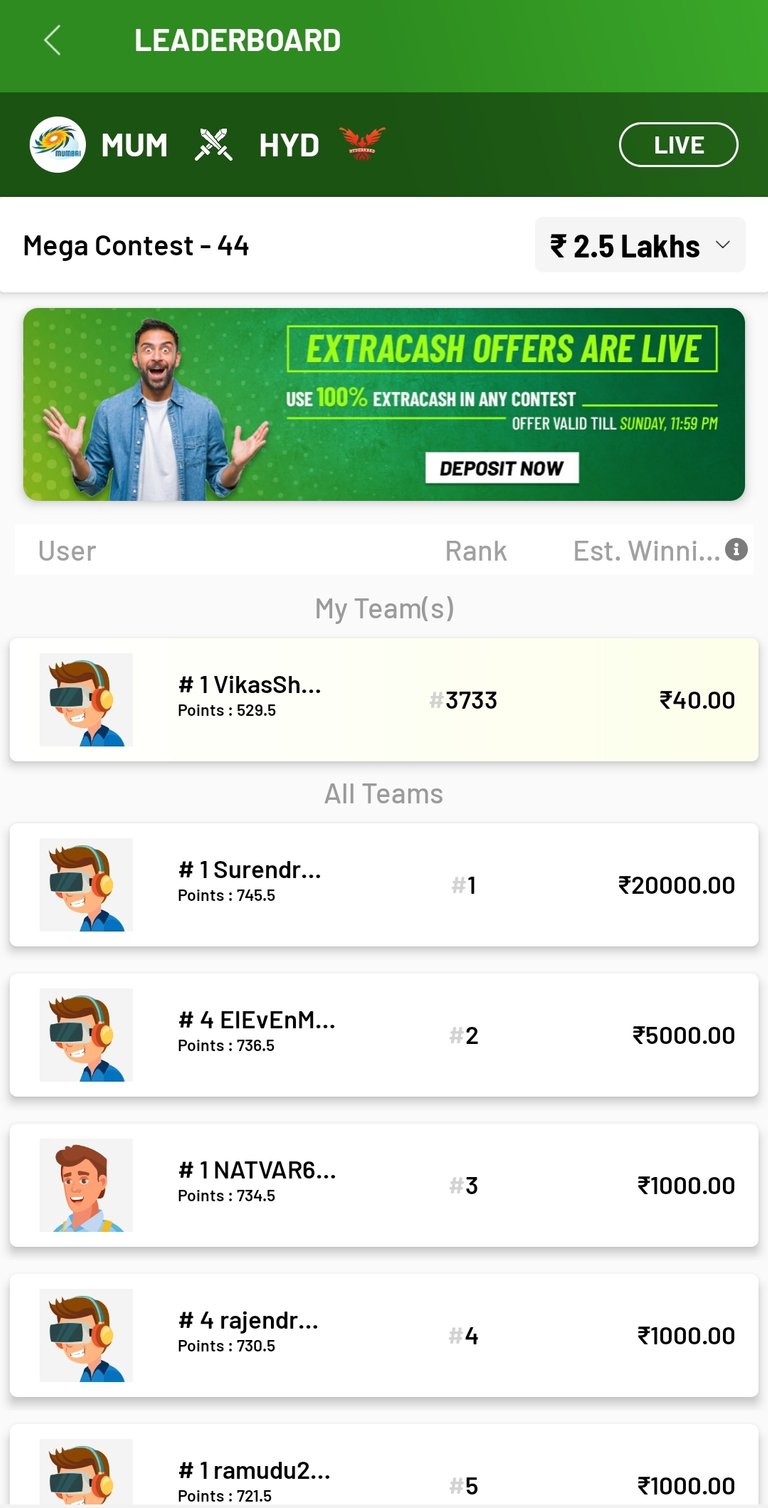 The Fanatasy Sportz does revolutionized the way the gambling and betting were done. With few analytical skills and knowledge about Cricket, one can easily generate good rewards through the Fanatsy Sports. It all about the luck and risk one want to apply.
Looking at my experince on this sport, I also downloaded few other sporting link. I also get few rewards, which allows me not to make any investment.
Hopefully, I could match up with all important cricketing skill.
Peace
in case looking for any referral link, just drop into my comment. It might help both of us of getting few referral rewards