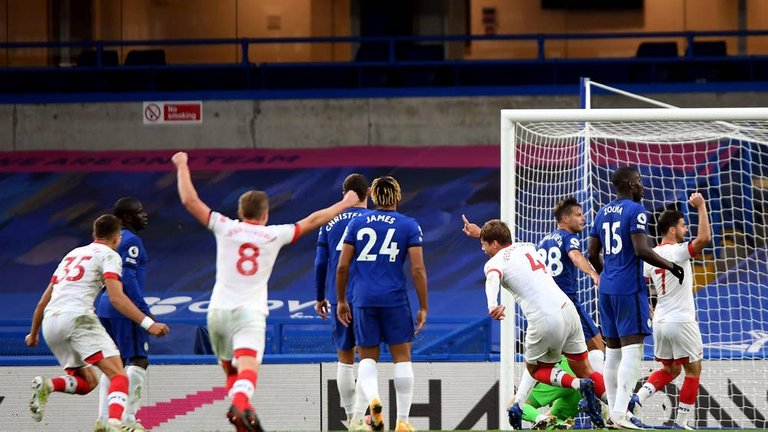 It all started well for Chelsea when they welcomed Southampton to the Stamford Bridge earlier today as both teams dug it out between themselves in a contest to stand tall in the league.
Chelsea started like a house on fire as they got two first-half goals through Timo Wenner, who just got his English Premier league scoring journey started.
Right before half time, Southampton got a goal through Inngs but Chelsea kept the lead into the second half.
Into the second half, Chelsea's control over the ball dropped drastically and Southampton gradually grew into the game.
With more pressure mounted on Chelsea by Southampton, it was just a matter of time to get an equalizer which they did through Adams.
The scoreline became 2-2
Chelsea showed no backing down as they responded quickly and swiftly through Havert, who was assisted by Wenner.
Chelsea took the lead again.
Chelsea failed to capitalize on their lead and also failed to defend it as they allowed a late equalizer by Southampton and the game ended 3-3.