A long-night fight for United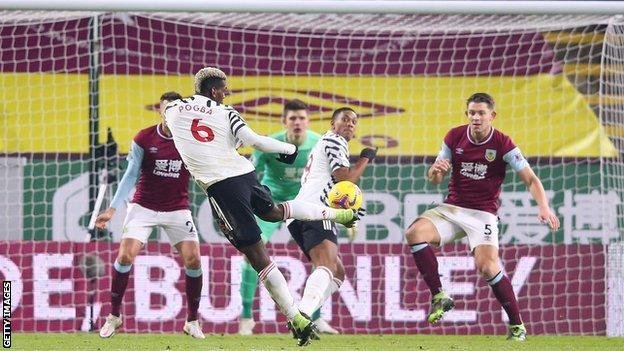 An edge to secure 3 points at the Turf Moor was just what Manchester United needed to claim the needed victory and travel back to Manchester with smiles on the faces of the players.
Being a postponed matchup between these two, both teams had to chance to prepare vigorously for the encounter and at the blow of the whistle, they both dig it out in a cautious manner in the field of play.
Few chances were created by both teams especially in the first half, with both teams being careful of each other in order not to open a weak spot for the other to pounce on.
The match continued in an old fashioned manner of Burnley staying behind to defend and Manchester United trying to break a tough Burnley defence.
The first-half ended goallessly.
The second began with Manchester United becoming more demanding on the ball and more ambitious to break the deadlock.
More push on the ball by Manchester United handed them the answer to the question they have been asking, a goal on the 71st minute by Paul Pogba who was assisted by Rashford.
Burnley tried to reply as they came all out to get the best of Manchester United but the resilience and the determination of United kept the scoreline in the favour of Manchester United until the final whistle.
Burnley 0 Manchester United 1.
---
---