A Manchester Day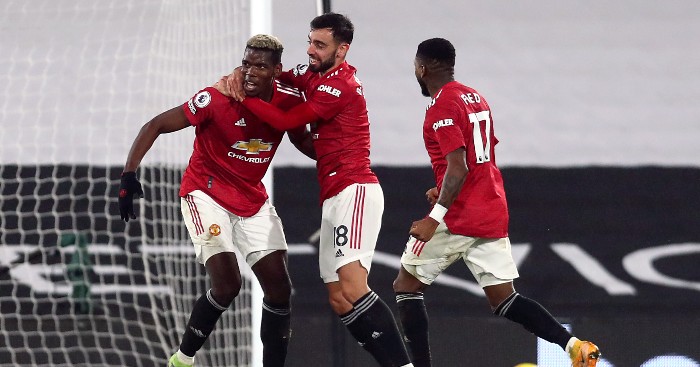 Both Manchester teams were in action on Wednesday against Aston Villa and Fulham respectively. Manchester City at home against Aston Villa and Manchester United away to Fulham.
Manchester City were given a run for their money by hardened Aston Villa but the quality posed by Manchester City forced a breakthrough in the defence line of Aston Villa and Manchester City were able to run riot on Aston Villa towards the end of the game and it was Manchester City with all three points after a deserved 2 nil win.
The other half of Manchester who were away to Fulham were also victorious after a comeback from an early goal scored by Fulham which was professionally executed by Lookman on the 5th minutes into the game. The game continued and United were able to find the balance they needed to crack Fulham open.
On the 21st minute, Cavani was at the right place, at the right time to make use of the rebound. Cavani's goal got Manchester United back on level terms with Fulham and the scoreline remained even until halftime.
Into the second half, Manchester United came all out with a sole purpose of taking the lead and walking back home with all 3 points.
Fulham tried to put the lite fire off from United's ambition but little they could do as Manchester United were too much for them to handle.
On the 65th minute, United got what they have been looking, a goal to take the lead at Craven Cottage Stadium courtesy of Paul Pogba.
The lead was maintained for the remainder of the game and it ended with Manchester united smiling back to the Old Trafford with all points.
---
---