Another LEAD down the gutter by Tottenham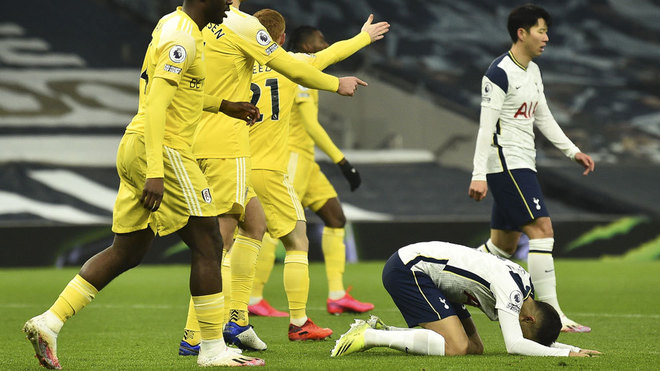 It is all about the London derby, the most in the English Premier League.
Tottenham up against fellow London rivals, Fulham at the Tottenham Hotspur Stadium.
The game started properly with no fuss and both teams brought out their arsenal to get the best of each other.
Tottenham had more of the ball to play with as they took control of the matchup and Fulham played on back-foot to absorb the pressure.
It was quiet first-half for Fulham but a busy one for Tottenham as they kept on pushing for a breakthrough.
Voilà, a breakthrough on the 25th minute as Harry Kane got assisted by Sergio Reguilon, a perfect ball to Kane, and a clinical finish to give Tottenham the lead.
Tottenham maintained the lead and tempo until the end of the first 45 minutes.
The second half began with a lot of adrenaline rush by both teams with Fulham trying to force their way back to level up with Tottenham and a quick response by Tottenham to show their tenacity shaped the second half into a full attacking half where both teams played end-to-end.
Fulham took control after a couple of minutes into the second half and coming on level terms with Tottenham became a matter of when.
The game continued in favour of Fulham who elegantly dictated the play for Tottenham and soon they got the equalizer through Cavaleiro who was assisted by Lookman.
Fulham pushed for more but luck of getting all three points wasn't on their side and both teams could only settle for a draw and points were shared.
---
---