It has been a while since I last posted anything about sports and to be honest, I haven't really following it much these days as there are no sports being played at the moment. The coronavirus pandemic has brought everything to a standstill and sports is no different. I had a few shortcuts on my browser to sports websites but now I see nothing there as they have been replaced by the website shortcuts related to coronavirus and cryptocurrency. These are the only two things that I am following right now.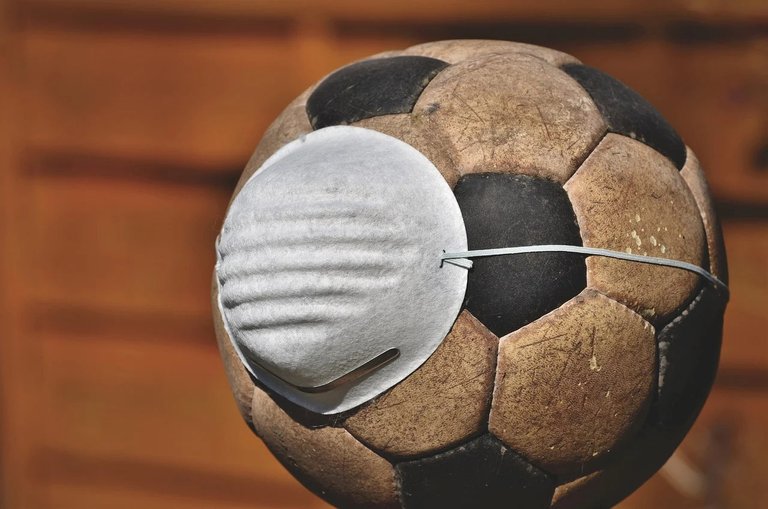 Source
It is really hard to believe that I haven't played or been involved in sports for so long. It has almost been two months since the lockdown was imposed here and since then I have never browsed any sports website. Participation in sports stopped earlier though, way before the lockdown was imposed.
I am a die-hard sports fan especially cricket and football. I watch these two sports and play them as well. There wasn't a single day when I didn't watch anything related to sports. Browsing sports websites was like drinking water - you can't really imagine a day without drinking water. That's how much I was involved in sports before this pandemic hit us.
I was browsing something on my browser and came across an article related to cricket. I opened it as soon as I saw it and that's when I realized that I haven't read any sports content for such a long time. I was going to write about that news that I read while browsing but while writing this post, my thoughts changed and I decided to write what you are reading instead.
The sports have suffered big time at the hands of this deadly virus. The estimated loss is in billions of dollars. With all the sporting events being cancelled, the future still looks gloomy. I had planned to watch a few IPL matches here in New Delhi as IPL was scheduled to start from the 29th of March but now it has been postponed indefinitely.
My favorite football club, Liverpool were having a dream season and they were well on course of lifting the EPL title after 3 decades but this pandemic has made sure that there is no player to play and no fans to cheer. I really don't know what is going to happen with EPL as I haven't followed any news but if it is the end of the season, Liverpool should be handed the title anyway.
I really am very desperate to get back in the field and play a few cricket matches as my hands are itching to hold a bat in hand and play a few strokes.
Are you a sportsperson? How has this pandemic affected you?
Download Brave and start earning BAT.