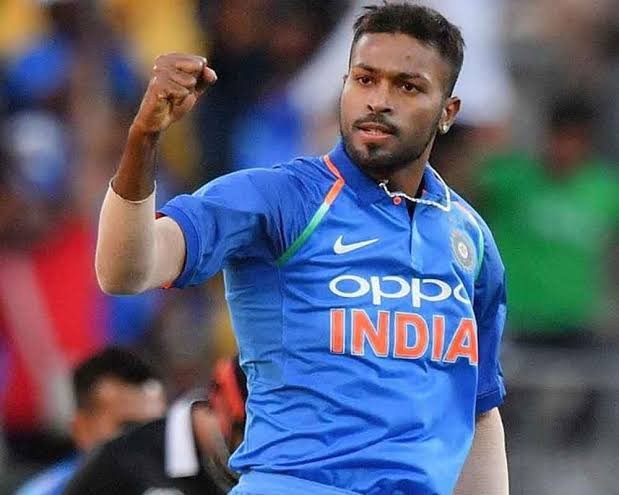 Source
Hardik Pandya is one of those players who keep landing themselves in controversies every now and then. He made a comeback to competitive cricket after five months and has landed himself in controversy again. The all-rounder was playing in a domestic t20 match and he was spotted wearing a helmet that he was supposed to wear only for international matches.
According to a ruling in 2014, no players should sport a BCCI logo while playing in a domestic match. This ruling came into force only recently and it might land Pandya in trouble.
Hardik Pandya has been the most controversial player of India ever since he made his debut. He, along with KL Rahul was suspended by BCCI recently for their indecent remarks at "Koffee With Karan" - a celebrity talk show hosted by Bollywood producer, Karan Johar. It seems that Rahul has learned his lesson and he has been a quiet character since then. But the same can not be said for Pandya as he keeps on inviting controversies.
Hardik Pandya however, played well in his comeback match as he came in at number 4 and scored 38 runs hitting 4 towering sixes. He then coupled his performance with the ball as he took 3 wickets for his side. With this performance, he reminded the selectors that he is still the best all-rounder in India.
With this little comeback, Hardik Pandya is supposed to be ready for the IPL. The first match of the IPL will be played between Mumbai Indians and Chennai Super Kings on the 29th of March and he might feature in it.
Hardik Pandya has had a tough time recently as his career has taken a huge hit because of the injuries. Some players are naturally prone to injuries and there is not much you can do about it. He underwent back surgery in the UK in the month of October and didn't play cricket since then until recently. MI staff have been closely monitoring him and they are really hopeful that Pandya will play the while seaon if IPL. He is one of their best players and even if he manages half-decent performances in the IPL, his World T20 spot is almost guaranteed.
Download Brave and start earning BAT.