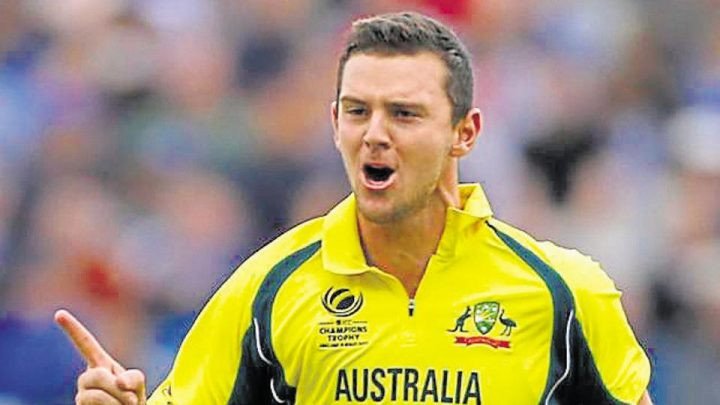 Source
Josh Hazelwood has been one of the most successful bowlers for Australia in red-ball cricket in recent years. However, the same can not be said when it comes to white-ball cricket, not because he lacks skills but because of the fact that he hasn't played much of white-ball cricket in recent years. Although he managed to find a spot for himself in the 50 over format, the last time he played in a t20 international was way back in 2016.
Hazelwood admitted that the Australian T20 squad is well now and all the bowlers are performing very well which makes it very difficult to earn a place right now especially when there are just a few months left for the tournament to start. Australian t20 squad is really doing great at the moment and they are looking like a very tough team to pin on the ground.
Not long ago, many players decided not to play in the shortest format of the game as they thought that it will affect them in a negative way. Because of this, a lot of teams have different combinations for shorter formats. But that taboo is gone now and more and more players want to participate now.
The whole purpose of Hazelwood participating in this year's BBL was to try his worth in t20's in a bid to impress the selectors. While his performances were crucial in Sydney Sixers BBL title triumph but not crucial enough to give a headache to the selectors accompanied by the fact that the t20 team is pretty much settled now.
Having said all this, I still believe that there is still a chance for him to feature in the World T20 which is to be played in Australia. If any fast bowler in the Australian t20 squad gets injured, Hazelwood will definitely be one the players, the selectors will be looking at. The second and the most convenient way for him to make it to the squad is that if he plays exceptional cricket in the IPL, it might force selectors to rethink.
Josh Hazelwood did admit that his selection is practically impossible but I know, in the back of his mind, he will be looking at the IPL as an opportunity to earn a place in the squad.
Download Brave and start earning BAT.