IPL 2021 Death Over Stats
T20 head to head continues to leverage its database of detailed cricket statistics to bring you up to date and unique data on the world's biggest T20 franchise league.
We've now released data on both batting and bowling stats in the the death overs at both an individual and team level and they make for some fascinating reading. For the purposes of our IPL stats the death overs are considered to be the final 5 overs of the game
Of course, the very different conditions that we've seen at the 2 venues used to date do account for some of the discrepancies on show in the graphs below and as the teams now begin to move away from their initial bases it will be fascinating to see how these stats change.
Get full and regularly updated death over stats for IPL 2021 on our site
Graph 1 - Run rate during the death overs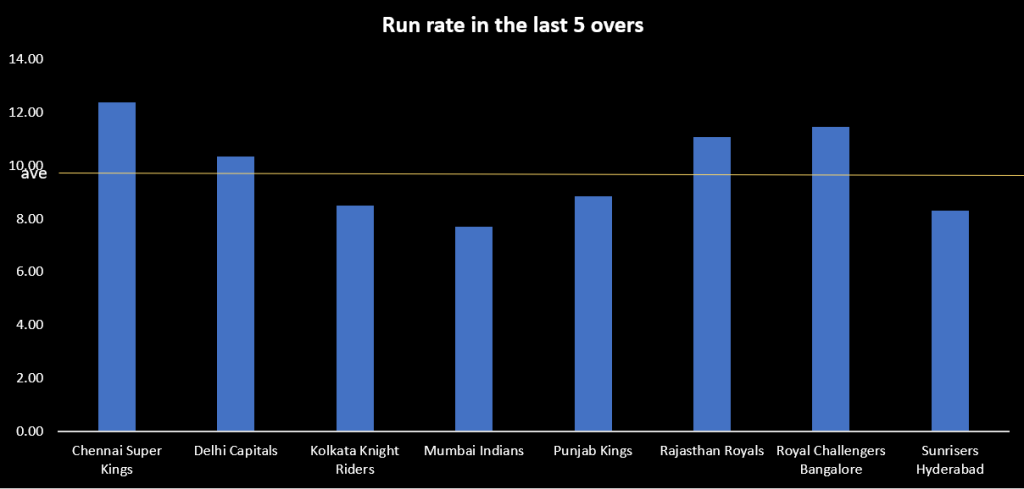 Key points - CSK's long batting line-up has allowed them to continue to play their shots at the death but perhaps the most impressive team has been RCB who have played 3 of their opening games in Chennai where all other sides have struggled to score once outside the powerplay
Graph 2 - Bowling economy rate during the death overs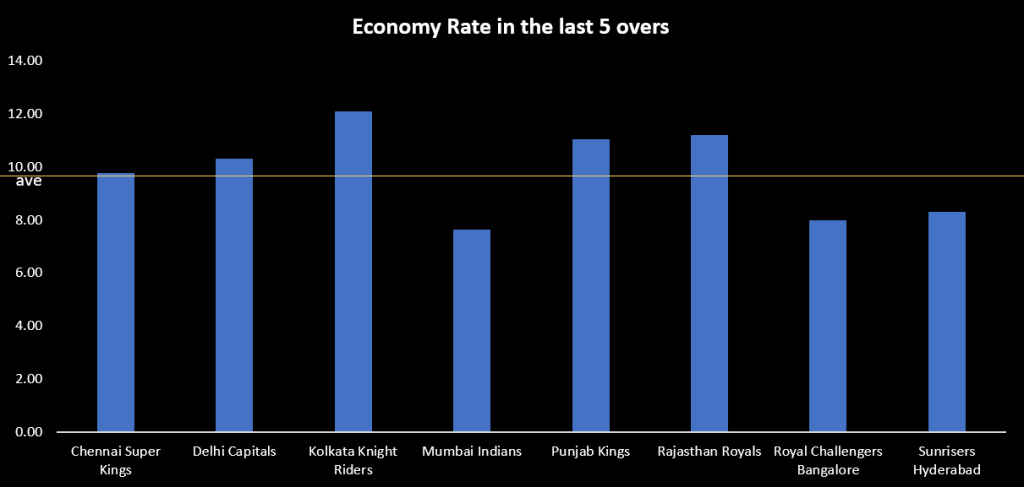 Key points - Both Mumbai Indians and RCB have been very good at the death with the ball. KKR's poor showing is compounded even more when considering the pitches they've played on haven't generally suited late order hitting
---
---