So, the IPL auction for the 2020 tournament has been completed and as with every year, the world's richest franchise competition has just made a few young men instant millionaires.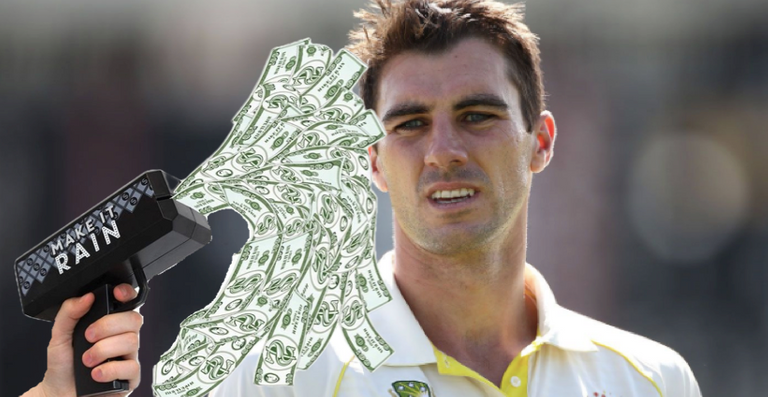 Players from 7 countries were picked up by the 8 IPL franchises but it was definitely a big day out for our Antipodean cousins with Australian cricketers earning just over $6million (USD) from the day's proceedings. Accounting for about a third of that total is fast bowler Pat Cummins who will earn approximately $2.2million (USD) for a couple of months work this coming spring. The fee that KKR paid for Cummins surpasses the amount that Rajasthan Royals paid at auction for Ben Stokes a couple of years ago making him the most expensive foreign import in the tournament's history.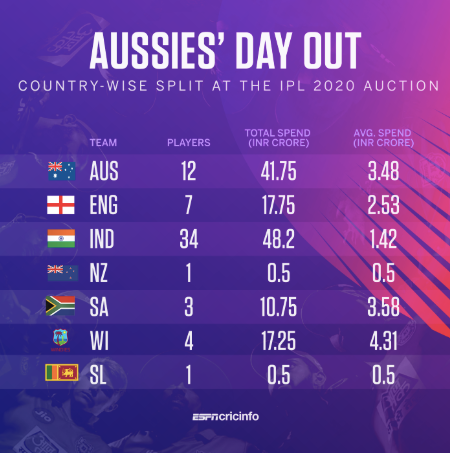 Perhaps it shouldn't come as such a big surprise that so much money was spent on Aussie cricketers given that several high profile players from down under didn't enter the auction last year as a result of their commitments to the national team. Therefore the likes of Finch, Maxwell and Cummins being once again available for hire was always likely to make them popular picks. However, I can't help but think that on a few occasions the franchises that have spent big on these guys are doing so more on their names than their suitability to the squads they've been brought into or the conditions they are likely to play in.
Here are 3 big-money Aussie purchases that really don't make much sense
Mitch Marsh
The curious case of Mitch Marsh. Is he the long-awaited all-rounder messiah of Australian cricket or is he just an overrated bits and pieces cricketer whose extended run in the national side is more due to being from one of Australia's best-known sporting families? One thing is for sure, he has never had a big impact at any franchise he has been at in the IPL and he's been trying since 2011! However, that has not stopped Sunrisers Hyderabad spending about $300k (USD) for his services to bring him back to the league after a 3-year hiatus.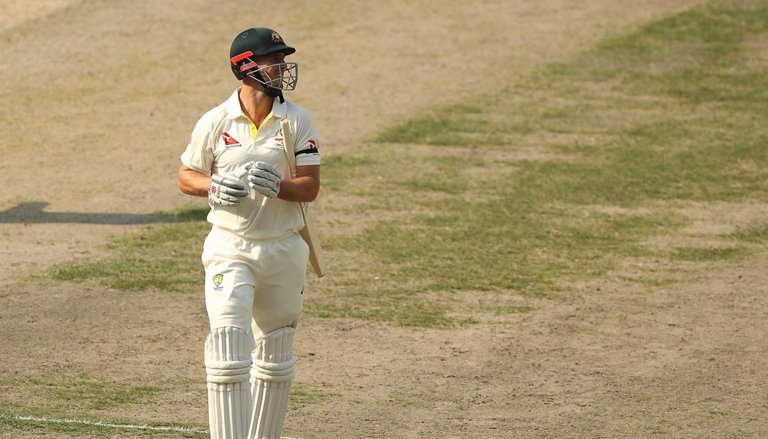 source
The biggest problem with Marsh is that he has grown up on the bouncy surfaces in Perth, conditions almost as far removed from those found in India as you can imagine. Therefore it's no surprise that his batting in particular against the slow bowlers leaves a lot to be desired while his bowling generally lacks the variety and craft to trouble the best batsmen on benign wickets.
Marcus Stoinis
It's a fairly similar story for Marcus Stoinis another Australian all-rounder who generally looks out of his depth in the IPL. I have to say that I liked the look of Stoinis when he first burst onto the scene a few years back. He has a simple technique and strikes a very clean ball but his playing style is very much more suited to batting on the truer bouncier surfaces down-under than it is on the slow and low decks of the sub-continent.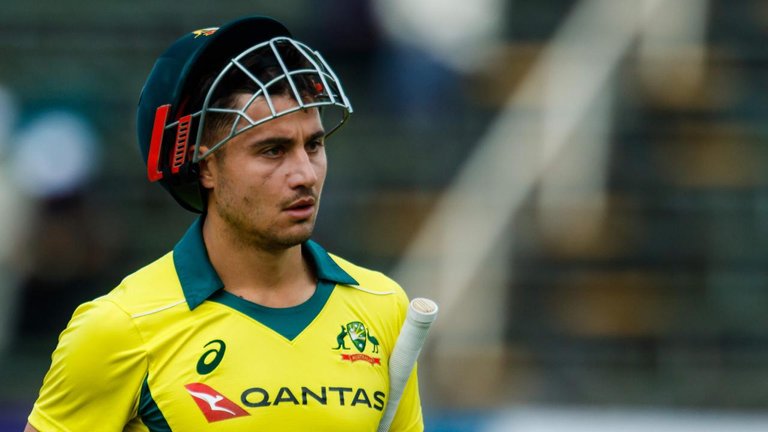 source
This might sound a bit unfair but I also get the sense that there isn't much going on between the ears of young Marcus. He's a see ball, hit ball kind of a cricketer and that means the likelihood of him being able to adapt his game to new conditions and different challenges is pretty slim. He had a fairly underwhelming season at RCB last year and was one of a number of star names to be cut from that side in the close season. Still, Delhi Capitals have decided that he is worth another try and shelled out the best part $700k to bring him to the franchise. As was the case in last season's Big Bash, Stoinis did his best work for the Melbourne Stars at the top of the order but with DC already having Dhawan, Shaw and Roy in their squad it seems likely that if Stoinis does make the team it will be in his less-favoured middle-order role.
Aaron Finch
Finch is a fantastic T20 player when he is deployed in his best position as an opening bat. His last stint in the IPL came in 2018 when KXIP decided to bat him down the order sometimes as low as number 5 and it didn't work! He recorded consecutive first-ball ducks in the early part of the tournament and never recovered, finishing up with just 100 runs from 10 matches despite Kings XI paying almost $1million (USD) for him.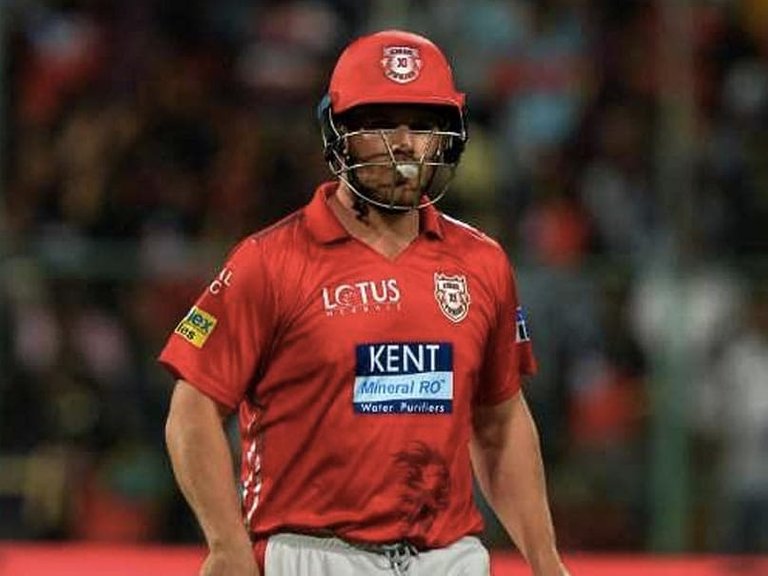 source
RCB haven't parted with quite that much this time around but it is tempting to believe that similar problems may exist in that squad. RCB's top order has been dominated over the last few years by Kohli, AB de Villiers and Parthiv Patel who between played all but 1 game in last season's tournament. Patel's position as an opening batsman/keeper seems fairly assured so the big question is where does Kohli see himself batting this time around? Last year he more than often opened and had some success including a century against KKR but in general he failed to deliver his absolute best. If Kohli does decide to give opening another crack and AB wants to bat at 3 then where does that leave Finch?