Brighton v Arsenal Prediction & Preview
Poor old Arsenal! It's not as if they and David Luiz wouldn't have got a good ribbing for their performance against Man City at any stage of a season but to put in such a comical display on the first day back for football after a 100+ day break meant that they've coped the wrath of 3 months worth of pent up banter. How they will respond to that and attempt to get themselves back on track will go a long way to defining the result today and their performances for what is left of the season.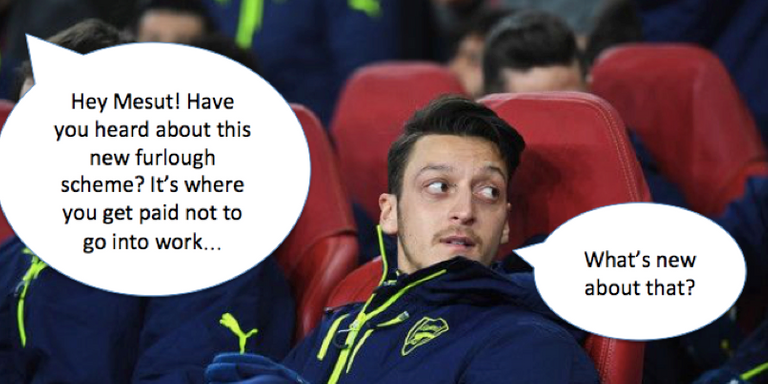 It'd be fair to say that despite the drama around their result on Wednesday, a young Arsenal side was holding its own for much of the opening exchanges and but for a series of injuries and individual mistakes the result or at least the reception to their performance might have been different. Equally, trying to re-start your season against the defending champions and probably the best footballing team in the league was never likely to be easy.
By contrast, today's opponents are the only side in the division yet to win a league game in 2020 and are under immense pressure themselves to turn things around as they sink dangerously close to the relegation zone. Had the Premier League have started on 1st January 2020 then this would be a fixture where the bottom club was hosting 3rd and that stat alone must be enough to suggest that Brighton are seriously overvalued in this game.

League standings from 1st Jan 2020
Wednesday's defeat was only Arteta's 2nd loss as Arsenal boss since taking over just before Christmas. His 1st defeat came in another big match against Chelsea and Arsenal managed to bounce back from that with a win just 3 days later against Man Utd.
There was a lot of talk after the game about Arsenal's decision to fly up to Manchester just hours before the match itself took place but in reality, I think that fact is being overstated in its significance given that they looked sharp and hungry within the opening exchanges against City. Equally, they now have at least some competitive game time under their belts whereas we don't quite know what physical condition Brighton's players will be in.
A look back up at that League table for 2020 suggests Brighton are a tough team to beat with 6 draws from 9 games but it should be noted that in those 9 games they have only played 1 of the traditional top 6 clubs and that was Chelsea on New Year's day itself where they managed a 1-1 draw. Since then they have collected just 3 points from fixtures against the likes of Aston Villa, Watford, West Ham, Crystal Palace and Bournemouth. Dropping points against sides in the lower half of the table means that Brighton are now faced with arguably the worst run-in of all 6 relegation candidates.
After this match the Seagulls face Leicester and Man Utd before a potentially season-defining game against bottom club Norwich then it's back to back games against Liverpool and Man City. Brighton fans will undoubtedly be worried that if their side is struggling to pick up wins against the teams around them in the league then how are they going to gain the momentum against that lot to pull away from danger? That Brighton may see this as a chance to get some much-needed points on the board could play into Arsenal's hands as they will once again be looking to spring from deep and use the pace of their young forward line to break quickly should the home team over-commit in pursuit of the 3 points.
Much is also being made of the fact that Brighton beat Arsenal at the Emirates earlier in the season in what was the first home match for interim manager Freddie Ljungberg. While this Arsenal side still pales in comparison to many of the great teams they've had in the Premier League era it should also be noted that Arteta's men are a far different animal than the side that was booed off against the Seagulls on that dark December afternoon. However, Brighton's threat today is likely to be very similar to what it was in that fixture. They will look to hassle Arsenal's centre-backs both when in and out of possession and get crosses into the box at every opportunity, a tactic that proved fruitful last time these 2 met.
All-in-all I feel the market has over-reacted on Arsenal's Wednesday night defeat leaving the home side with odds way too short given their form before the break. Even if you're not convinced that Arsenal can win this game then the likelihood of them losing seems pretty slim and the double chance x2 can be picked up at a very reasonable odds which at the time of writing are still drifting!
Prediction: Double chance Draw or Arsenal (x2) @1.45 or better