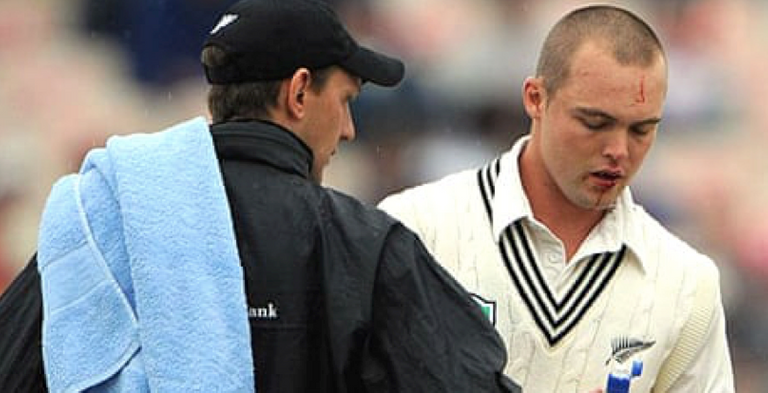 Flynn retires hurt after being hit in the face by a James Anderson bouncer that knocks his 2 front teeth out
England and New Zealand contested what were essentially back to back series in 2008 with the Kiwis hosting 3 Tests at home at the end of their summer before travelling back to the UK to play another 3 Tests at the beginning of the English season. England ultimately won both series 2-1 but as is always the case when playing the black caps the matches were competitive.
You can watch the highlights of the 2nd Test which began on 23rd May 2008 here
Players to watch...
Ryan Sidebottom
This Test was at the peak of Sidebottom's second coming as an England cricketer. Having made his debut against lowly Zimbabwe in 2001, the Yorkshire left-armer had to wait 6 years before he got another chance to play Test Match cricket. However, in these back to back series against New Zealand, he took 24 wickets @ 17.08 in New Zealand and then another 17 wickets @20.47 at home.
Did you know? In 2007 during a tour of Sri-Lanka Sidebottom became embroiled in a contest with Lasith Malinga over who had the best hair-cut. Sri-Lankan authorities were genuinely concerned Sidebottom might steal Malinga's crown as the "sexiest cricketer" in the world.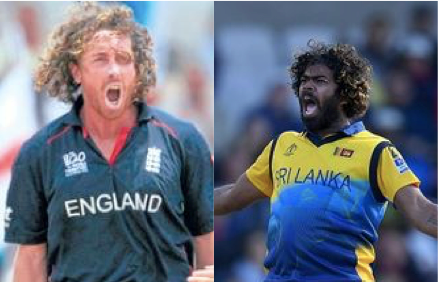 Monty Panesar
A fans favourite or a bit of a joke? Monty was a more than capable bowler and in the right conditions, he was lethal. He turned the match for England in this game as he did so often at this particular venue.
Did you know? Panesar played 3 Tests at Old Trafford where he took 25 wickets at an average of 16.72.
Ross Taylor
A young Taylor was just making his way in Test cricket when he hit a magnificent unbeaten 150 in this game having also scored runs against England earlier in the year. His career had its ups and downs that included an ill-fated spell as captain and while some might say Taylor never truly hit the heights that many expected of him following this knock at Old Trafford his record over a long period of time in all 3 formats is still excellent.
Did you know? Earlier this year Ross Taylor became the first player in history to win 100 or more international caps in all 3 formats of the game.