Stuart Broad and the return of the Sticky Dog
It's great being able to wake up on a Saturday morning and watch live sport in your pyjamas with a cup of coffee. Even better when Stuart Broad turns it on and goes on one of those spells where he looks like he'll take a wicket with pretty much every delivery.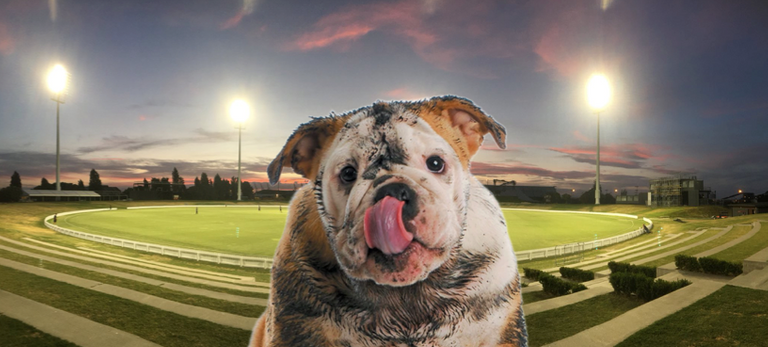 source 1, source 2

In fact Broad's first 8 balls or so of the New Zealand 2nd innings were pretty poor and I suspect had he not have found a much better line and length in the later part of that over that Stokes would have hooked him off in favour of Ollie Robinson who of course took 4 wickets himself in the first innings.
That he did managed to improve his line and length and that Devon Conway played a pretty awful shot to give him his first wicket bowled of the innings really allowed Broad to get up a head of steam which as we've seen so many times before can make him fairly irresistible. If you fancy reading more about Broad's best Test match spells then read the blog below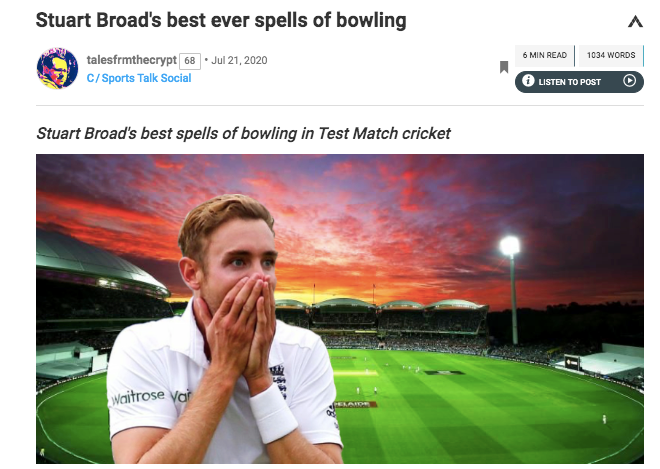 I can't remember ever seeing a single bowler knock over the top 3 batsmen cleaned bowled in a Test match and indeed the commentary team on BT sports confirmed that it was the first time an English bowler had done so since the late great Fred Trueman back in the 1960s.
Having done a little bit further research, I also found James Pattinson's more recent effort for Australia against India in Chennai in 2012 where he bowled the hosts top 3 of Vijay, Sehwag and Pujara and later Ravi Jadeja albeit that India ultimately made 572 in the same innings as the middle order rallied - England will hope that New Zealand can't do something similar.
That got me Googling to see if I could find out which bowler has achieved the most dismissals out bowled in an innings to see how Broad's achievements rank historically. The answer was very difficult to find!
There are plenty of stats that show the most career dismissals bowled for both bowlers and batsmen in Test cricket and others which show the most wickets bowled in an innings or match (Howstat is certainly the best place to look at those) but nothing specifically for individual bowling performances.
I turned instead to the database that I use to create stats about T20 cricket but unfortunately I only have data for about a third of the Test matches ever played (the most recent third), bearing in mind that Test Match cricket goes back to the 19th century whereas T20 cricket is not even a couple of decades old at least at international level.
I also strongly suspected that running the data just off the latest third of Test Match cricket would not give me an accurate picture, particularly when you look at the stats for highest percentage of wickets bowled in Test match history. Any cricketing aficionado will immediately notice that none of the players on this list come from the modern era.
Why might you ask did the method of dismal 'bowled' occur so much more frequently in cricket pre-1960s?
The answer is very simple. Uncovered pitches!
Up until the 1960s pitches were left uncovered and exposed to all weather elements particularly rain. It lead in many cases to variable pitch conditions from day to day of a Test match. For example, the fabled 'sticky dog' where a pitch that had received rain was then baked in sun usually made for tricky batting conditions.
The great Australian side of the 1950s, playing against England on a sticky dog at the MCG decided to reverse the batting order to ensure that their best batsmen including Don Bradman himself were protected from the worst of the conditions while the pitch dried. It worked, as Bradman batting at number 7 scored a double hundred...
Many old school cricketers have argued that the advent of covered pitches has lead to less innovation in the game (like the example above), a decline in specific types of bowlers, particularly slower bowlers and meant that batsmen don't require as sound a technique to be successful now that pitches around the world are far more uniform than they used to be.
A classic example would of a bowler you're unlikely to find a modern day equivalent of in Test cricket is Derek 'Deadly' Underwood who had a reputation for being nearly unplayable on rain effected pitches. His Test career began just at the point that pitches were being more regularly covered and the covers being used became increasing effective at keeping pitches dry.
If you compare the first half of his Test career with his second half, you can see how much more effective he was as a wicket taker while the pitches were still susceptible to a bit of moisture getting on them.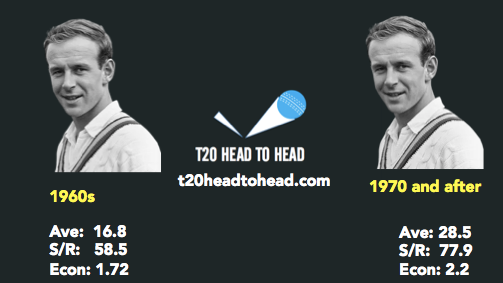 Derek Underwood figures in the early part of his Test career show the impact that he could have on uncovered pitches
By the end of Underwood's career we had very much entered the era of the fast bowler with the West Indies and Australia in particular leading the way in producing genuine pace bowlers who would challenge batsmen with the short ball around their throat as often as they would look to hit the stumps.
Below then is what I have managed to cobble together from various sources to create, what I believe to be a list of the bowler with the most wickets bowled in a single Test match innings.
John Briggs, 8 wickets bowled in an innings, England v South Africa, 1889
Only yesterday, @cryptoandcoffee was lamenting the loss of the old Newlands cricket ground and it was in fact at that very venue that John Briggs bowled all 8 of his victims in the 2nd innings of what was only the 32nd Test match ever played to lead England to a crushing win over what was a relatively weak and inexperienced South Africa.
In fact, at the time this was considered South Africa's maiden Test match although a match played earlier on the same tour which was originally billed as 'Major Warton's XI v South Africa' was later renamed as England v South Africa and afforded Test status.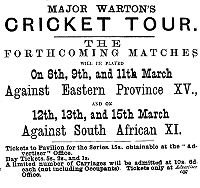 source Advertisement from the 1889 tour
I've tried to find some information on the pitch conditions but unsurprisingly there's not too much available from a match that took place 130 years ago! However, Briggs certainly had a reputation as a left-arm spinner who could produce big turn on helpful pitches so I suspect he was very much in his element as he delivered the quite incredible match figures of 15 for 28 with all but one of those wickets out bowled.
George Lohmann 7 wickets bowled in an innings, England v South Africa, 1896
England were at it again on their next tour of South Africa and this time it was George Lohmann who was filling his boots after bowling 7 batsmen during South Africa's 1st innings of the 1st Test.
At the time, Lohmann was consider one of, if not the best bowler in world cricket and he had already proved this was no fluke by bowling 6 batsmen in a single innings v Australia in 1887. He would go onto to finish the 3 match series against South Africa with 35 wickets at a ridiculous average of 5.8 and strike rate of a wicket every 14.8 balls! These remain the best bowling figures ever recorded in a 3 Test series.
Lohmann spent most of his professional career battling TB and actually remained in South Africa for several years in the hope that the warmer climate would improve his deteriorating health. He returned to England in 1901 as the manager of only the 2nd touring South African team to visit these shores but he died shortly afterwards in his adopted home on the Cape of Good Hope.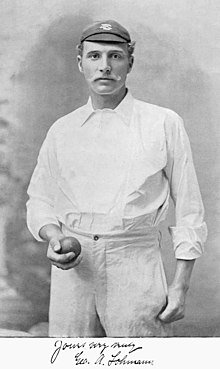 source George Lohmann's career bowling average of just 10.75, is the 3rd best in the history of Test cricket
---
Stuart Broad's efforts this morning while incredible don't so far put him anywhere near this list. Of course, with 5 wickets still to take he does the opportunity to get on there but you'd be surprised if New Zealand were quite as susceptible again tomorrow.
It does also beg the question as to whether Stuart Broad's success was because he was bowling on something close to a sticky dog himself?
While the pitch has of course remain covered, it's worth remembering that in the days prior to the game beginning, New Zealand was hit by Cyclone Gabrielle ,one of the worst storms to impact the country since records began.
Even with state of the art covers and ground drainage, the unholy amount of rain dumped throughout the North Island has undoubtedly left the wicket with a little more moisture than you'd usually expect in a modern and otherwise flat pitch allowing Broad to find regular movement off the seam.
Add to that of course the fact that this is a day night game, with Broad's haul coming under lights with the pink ball and you can see that even in the era of covered pitches conditions continue to play a big part in the outcome of matches.
What's more, while we haven't yet reached the stage where England are considering reversing their batting line-up as in the example above (although Broad is now playing the role of 'night-hawk')they are still showing the importance of innovation and adaptability in the modern game.
The decision for example to declare on the first day and leave themselves again bowling at New Zealand under lights was inspired and very much reminiscent of the kind of tactical declarations that were common place certainly in first class cricket during the era of uncovered pitches.
Innovation in cricket then certainly didn't die with covered pitches, it is very much alive and in the hands of individuals like Ben Stokes and Brendon McCullum who at the moment are taking England and the world game to places it's never been before.
---
---