The Little Giant of the UFC (ING/ESP)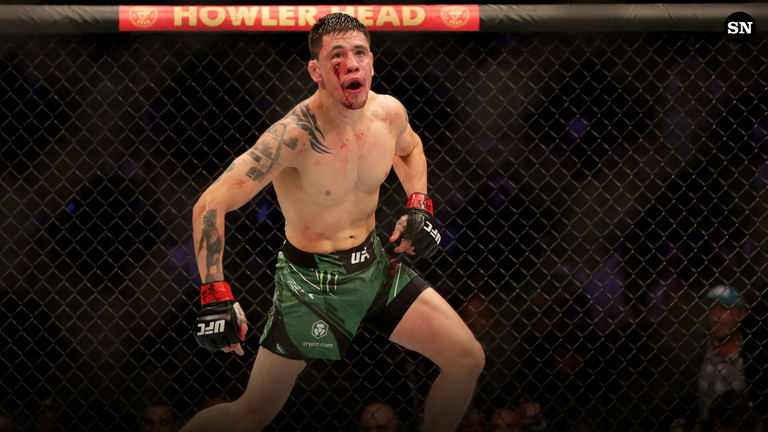 Hola amigos de hive hoy les traigo un resumen sobre este gran luchador de UFC Brandon Moreno.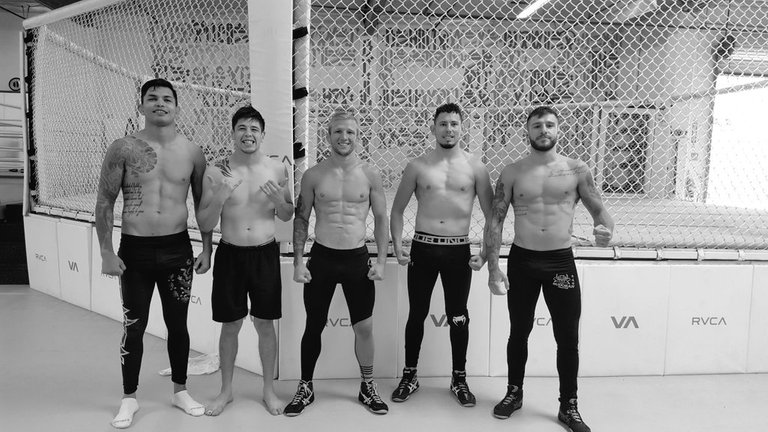 Brandon Moreno Carrillo es un peleador nacido en Tijuana, México; El 7 de diciembre de 1993 es un peleado de artes marciales mixtas que actualmente compite en la categoría de peso mosca en Ultimate Fighting Championship. Moreno es un excampeón de peso mosca de la UFC. Actualmente es campeón interino de peso mosca y se encuentra en la posición #1 en el ranking oficial de UFC.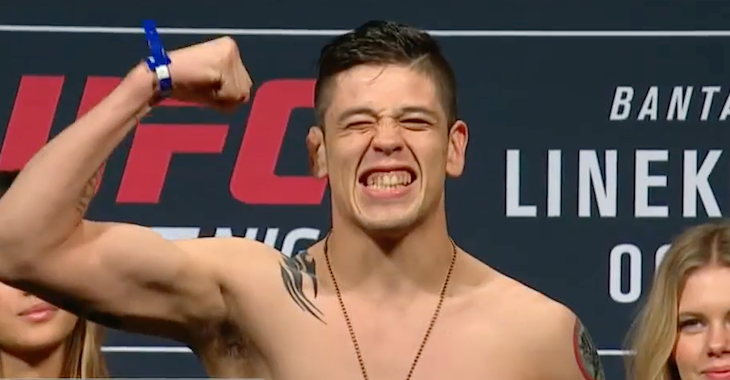 Moreno hizo su debut profesional en MMA en su México natal en abril de 2011. Durante los siguientes dos años, acumuló un récord de 6 victorias y 3 derrotas.
En 2014, Moreno debutaría en la promoción de la World Fighting Federation. Quedaría invicto en la promoción con 5-0 y eventualmente ganaría el campeonato de peso mosca, lo que lo llevó a participar en el torneo de peso mosca en la temporada 25 de The Ultimate Fighter.

Moreno se enfrentó a Sergio Pettis el 5 de agosto de 2017 en UFC Fight Night 114.12 Perdió la pelea por decisión unánime. Moreno dio positivo por una pequeña cantidad de clembuterol en su sistema en una muestra de orina en competición que se recolectó el 6 de agosto de 2017, un día después de su pelea con Pettis. La Agencia antidopaje de Estados Unidos (USADA) ha determinado que su hallazgo de la presencia de clenbuterol en el sistema de Moreno fue probablemente resultado de la carne contaminada que Moreno había consumido en México, y que USADA no lo castigaría por ello.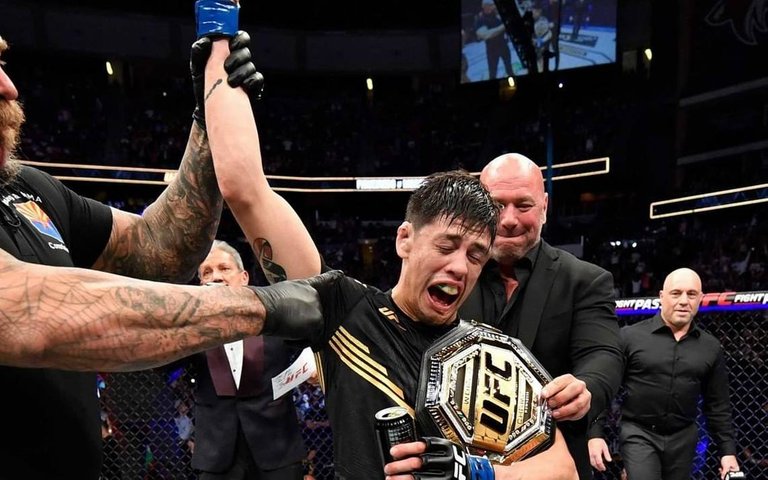 El 12 de junio de 2021 se volvió a enfrentar al campeón Deiveson Figueiredo en el evento UFC 263 Moreno ganó la pelea por sumisión (rear naked choke) en el tercer round, convirtiéndose en el campeón de peso mosca de UFC, y a su vez en el primer campeón de UFC nacido en México.
El sábado pasado (30 de julio de 2022) Brandon Moreno derrotó por segunda vez al neozelandés Kai Kara-France: esta sucedió por KOT en el round tres, a diferencia del triunfo por decisión unánime de UFC 245 (diciembre de 2019). Además en esta ocasion fue por el título interino de peso mosca. Todo quedó servido para un cuarto combate entre Moreno y el brasileño Deiveson Figueiredo, campeón mosca en receso.
Quien ganara? Deja tu comentario en el post.
---
---