We know how it use to be for Paris Saint Germain before or rather still back then. I am really happy they have broken that yoke at the end. Over the years with all their stars they hardly passes through the round of 16 or quarter final stage. This year has really proven different for them and is worth celebrating. Truth be told, I wasn't expecting them to pass through this stage, the reason is quiet understood, they are playing against a very strong side, Bayern Munich. Everybody could have bet against Paris Saint Germain because they know how good Bayern Munich is.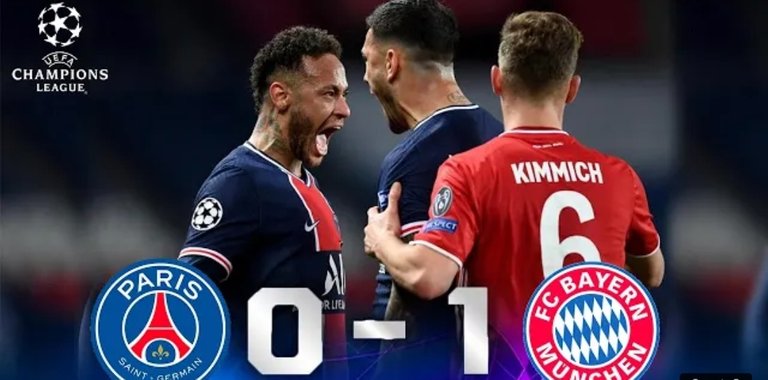 The owner of the club should make sure that after this season has ended, wether they win the cup or not, all the players should be rewarded massively. Players like Neymar and the upcoming world best player (Mbappe) should be channeled with some extraordinary love, truth be told soccer is collective effort so nobody should be nurtured more better than the other. The team should not try to loose him and Neymar. Without being told, the era of Cristiano Ronaldo and Lionel Messi are over, currently now, Mbappe and Neymar are the future world best. He might continue raking this award season to season because Neymar is injury prone.
One thing I was observing and I know will surely happen is that Mbappe should try play his best so that Paris Saint Germain can lift the Uefa champions league, if this happens, I bet with my life that it will be him (Mbappe) that will wins this year world best player award. It is no longer hidden, it is written all over the internet, he deserves this title and I sees him lifting the title if Paris Saint German can win the Uefa champions league.

I sat down and was evaluating many things, I ran a quick check on the club remaining before the Semi final progress. They are Chelsea fc, Lyon, Real Madrid, Liverpool fc, Manchester City, Borussia Dortmund, Paris Saint German and Bayern Munich. With this team, draws of the quarter final fixtures came out, it state as follows, Real Madrid versus Liverpool fc, Paris Saint German versus Bayern Munich, Chelsea fc versus Lyon and lastly Manchester city versus Borussia Dortmund. Some have played and have book their spot in the Uefa champions league semi final. Team like Paris Saint German defeated Bayern Munich and are now in semi final, Chelsea fc defeated Lyon fc and they are now in the Semi final too. It is now left for Real Madrid/Liverpool fc, Manchester city/Borussia Dortmund to decide theirs.
Now looking at the team above, do you think any one can stop Paris Saint German from lifting this year edition of the Uefa champions league trophy, the answered should be No. Chelsea fc is now in the semi round, Liverpool fc or Real Madrid can't and lastly Manchester city or Borussia Dortmund cannot, this is the more reason I am beginning to think and sees reason that it is Paris Saint German turn to rule Europe. I know some person will say that we might have Manchester city, Real Madrid and Chelsea fc who could stop them. I just laugh at anybody making such claim. Real Madrid can't deal with Paris Saint German neither Chelsea fc. The only team that will look stubborn a little bit hard on Paris Saint German is Manchester city. Chelsea fc is purely no match, they can't even stress Paris Saint German nor outplay them. But nonetheless, this is football and I am very sure that any team can be defeated.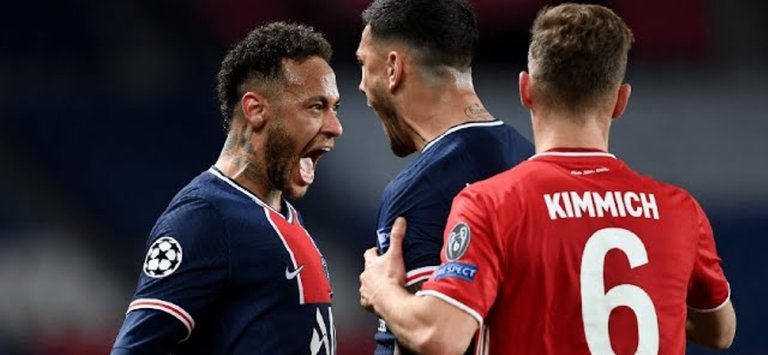 Before we even talk of Real Madrid or Manchester city, we should talk about the match they have at hand today. I know many of you who have already written Liverpool fc off, just watch and see how you will be disappointed on the outcome of the match today. I keep telling people that it is going to be a repeat of what happened to Barcelona fc back then. It is going to be Diego Jota's day and the whole of Anfield will marvel on the outcome of the match. Can Real Madrid battle the pressure from
Liverpool fc. This is where the issue for them will surely come. Since is Anfield I am 100% sure we going to win the match. The only think I was angry about was that Liverpool fc should have played their best so that the match can end 2 vs 1 in the home of Real Madrid - Santiago Bernabeu. By now we won't be bothering that much. Did you watch Liverpool fc versus Aston Villa match. Aston villa scored first, Liverpool fc showed they are the champions, the inflicted Aston villa with pressure to the extend that Aston villa became tired and confuse and they let go, this is how Liverpool fc got them defeated. That match ended 2-1 in favour of Liverpool fc.
I will end this post here, it is written on the wall and it surely look like Paris Saint German season to lift the Uefa champions league trophy for the first time. This will really mean a lot for them.
                All photos were     
              taken with my  
                   phone.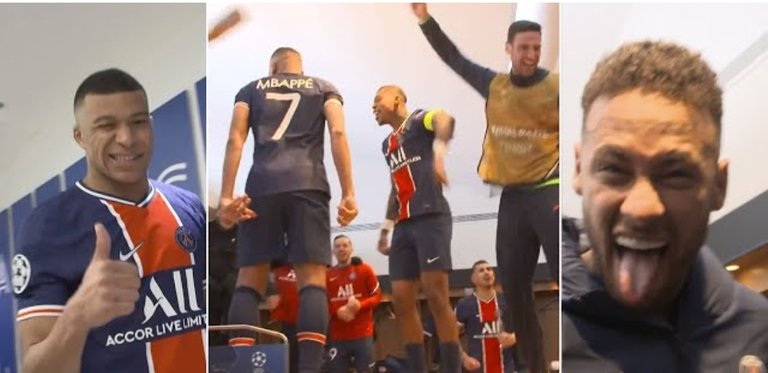 Stay bless as you go through this post.