For some time now, the Brazilian, Roberto Firmino have not been performing well and this has left fans and team worried. When he was battling with the form issue, I saw how some fans were raising voices at him. Some are saying he should be benched since we have somebody who is in good form that can replace him. Some were shouting that he should be sold, all this got me really sad. I was wondering why humans are just like this. This same Roberto Firmino that they were shouting that he should be sold was once a player that contributed massively to the progress of the team.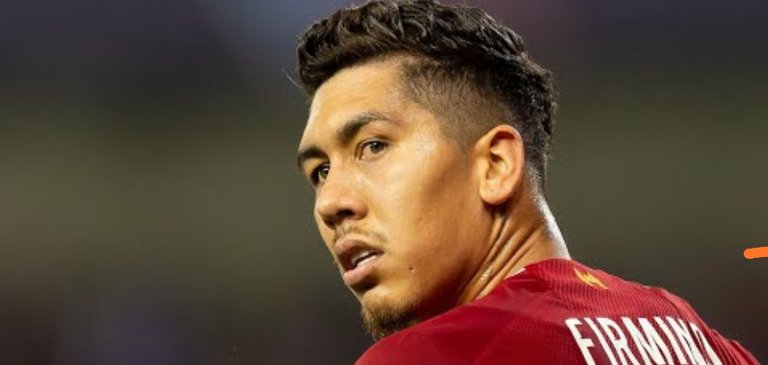 I was really bad seeing how he lost his form but fans should not just keep things that will hurt him the more just because he was out of form during this few month. All I know is that Roberto Firmino is one of the best player Liverpool currently have. Forget the poor form. One thing that we fans should always know is that players can't be 100% all the time. This is an appeal to all fans out there. When your players are not in form, don't be quick to label them bad. Learn to show them love, that will see them happy and they will
easily bounce back to form.
While still feeling bad watching his form dropped badly, some key players in the Liverpool fc team started having injuries. How do we balance at this trying time where almost the entire regular players are all injured. This is the time Liverpool fc team needs Roberto Firmino. He needs to be on form so that he can help the team during this trying times. At least we are without Mohammed Salah, Jordan Henderson, Gomez, Thiago Alcantara, Chamberlain, Shaqiri, Van Dijk, Naiby Keita and Trent Alexandre Arnord. Almost all the entire team are facing one injury or the other. I just don't know how Liverpool fc will get out of this mess. This is really a trying times for Jurgen Klopp and the entire Liverpool fc team and to those fans out there.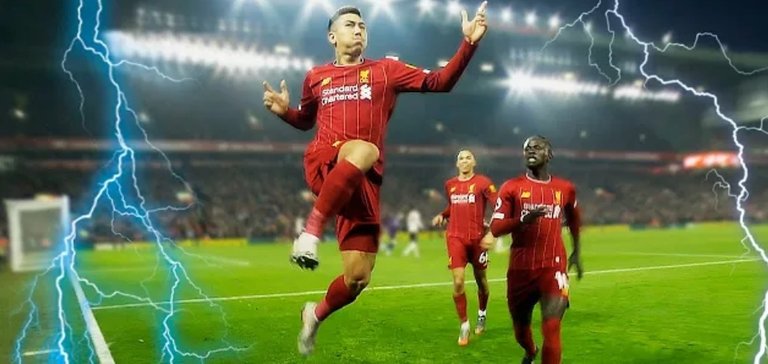 While I was getting bothered about his form and if he will be able to impact the Liverpool fc versus Leicester city's team, the day came and to our biggest surprises Roberto Firmino contributed massively to the match as we were all impressed by his form. He prove us wrong as he dish out a performance that changes the match to the fullest.
With his support and that of the entire Liverpool players, the team, Liverpool fc were able to outplay Leicester city and got them defeated heavily. Just take a look at how Leicester city's star man, Jamie Vardy was outplayed. It was as if he was not in the match at all. Although, he tried his best, we should praise him for that. I love how Joe Matip was able to stand out and performed well. He partnered Fabinho while Robertson and James Milner played right and left back. The Midfield was played by Georginio Wijnaldum, Naby Keita and Curtis Jones. The attack saw Roberto Firmino, Sadio Mane and Diogo Jota paired upfront.
Immediately Liverpool fc got the first goal through an own goal, things changed and they dominated all through the match. Roberto Firmino stood out and the performance was top notch. This triggered Liverpool fc fans and they were all happy that their star man is back to his best form. Our wish is to see him on this form because the team needs him.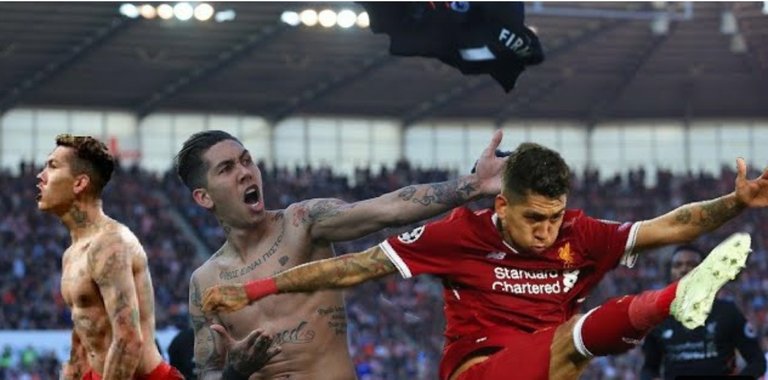 If Mohammed Salah is back from the self isolation, Liverpool fc might play four (4) attackers upfront. Mohammed Salah, Sadio Mane, Roberto Firmino and Diogo Jota the man the man of the moment.
    We want to see 
     Roberto Firmino in 
       this form alll 
       them. Congrat to 
          him

For more of sport update, stay tune to my blog.
    All photos were taken 
     with my phone.

stay bless as you go through this post