Watching how Real Madrid defeated Liverpool fc heavily at Santiago Benebau still runs heavily in my mind. I am really not happy about the result still yet, but one thing that I am happy about is that we got an away goal and also the last fixture will be played at our home soil, Anfield. Real Madrid should not think that they have qualified just because they defeated Liverpool fc. They should knows that the encounter at Anfield is going to be bloody. This is where they will lost because the pressure will be too hard for Real Madrid fc to handle. The only issue is that I don't know what will be the final score of the match.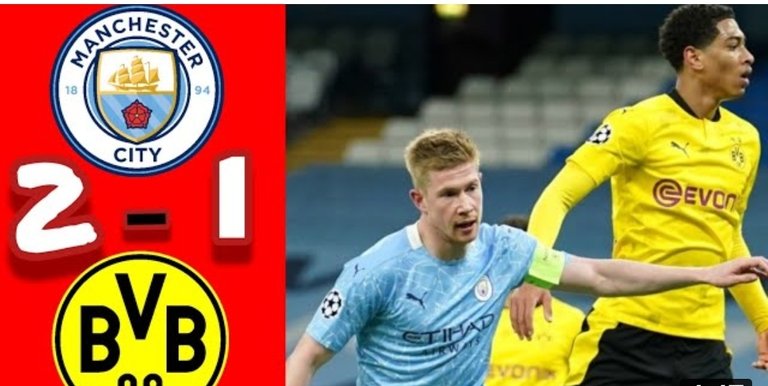 Liverpool fc really messed up badly yesterday. I wasn't expecting that kind of performance. Just take a look at how Trend Arnord performance was so odd yesterday, the rest defenders put in their good performance but it didn't help out along the line. I really felt bad about how the players were gifting goals to their opponent (Real Madrid). It just look like they were panicking. Players like Trend Arnord is one player I was expecting to perform well, at least he has a lot of experience and no longer new to this competition.
Why putting much trust in him, he failed us woo fully. But nonetheless, we just have to recall ourselves together and put in our best form on the day of the return leg. I am very optimistic that Liverpool fc will progresses to the next round as they will surely get Real Madrid defeated. Just like what they did to Barcelona fc, that is what will repeat itself when the return leg is been played. With the home advantage Liverpool fc will be on a positive position to start. It means Real Madrid match versus Liverpool fc match ended 3 vs 2. It is the away goal that gave Liverpool fc that advantage.
Back to what we have at hand right now, Manchester city seems to have positioned their selves in a position that looks very difficult for them. They went ahead to gift Borrussia Dortmund a goal and this goal has dent their match. Currently now, the game has ended 2 vs 2. It is so because Borrussia Dortmund had an away goal which count as two (2) for them so far. This is where I felt bad for Manchester city, Borussia Dortmund is a very good side and they won't be wanting Manchester city to defeat them at their home soil.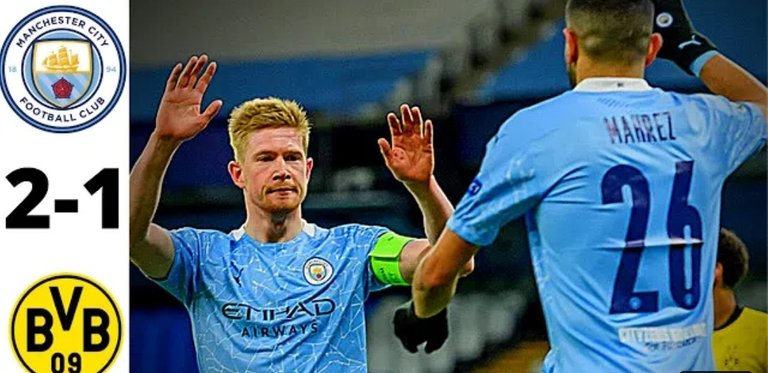 I was really angry with Manchester city because they have all the opportunities to defeat Borussia Dortmund at their home soil but they spoilt it. Assuming they took their chances, the scoreline could have ended so nicely. This could have placed them in a better side or position to qualify when they will be playing against Borussia Dortmund in the upcoming return leg.
Manchester city could have used their advantage nicely. Assuming they were able to do so, it could have been a different ball game for them. I will advice them not to feel relaxed. No matter how the pressure comes, they should never in any way allows Borussia Dortmund to get a goal, if they do that it will be difficult for Manchester city to get the winning result at the home soil of Borussia Dortmund.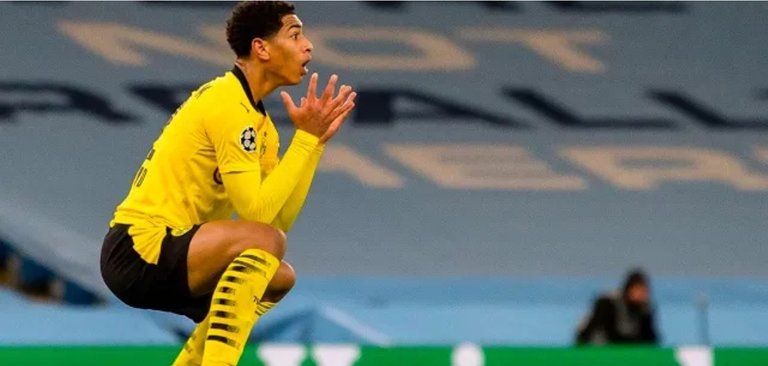 Reading through the above you will notice that Manchester city have a lot of work to do as they will be visiting Borussia Dortmund so soon. The match will be interesting as both party will be trying different approach to see who will progresses further. I am very optimistic that Manchester city will be going home as Borussia Dortmund will be heading to the semi final stage. Well, to those Manchester city fans out there, don't be angry because I said Borussia Dortmund will be going to the next round, it is just that Manchester city have all the opportunities to score about six (6) goals to nil but they blew it all off. The pay back is now awaiting for them as they will be traveling to the home soil of Borussia Dortmund and I believe Dortmund will want to use this opportunity to prove to the world how good they are. As usual, we will fold our hands and await how the return leg will surely ends. Let us brace ourselves for what is ahead. As usual the better side will win.
     All photos     
            were      
          taken with my  
               phone.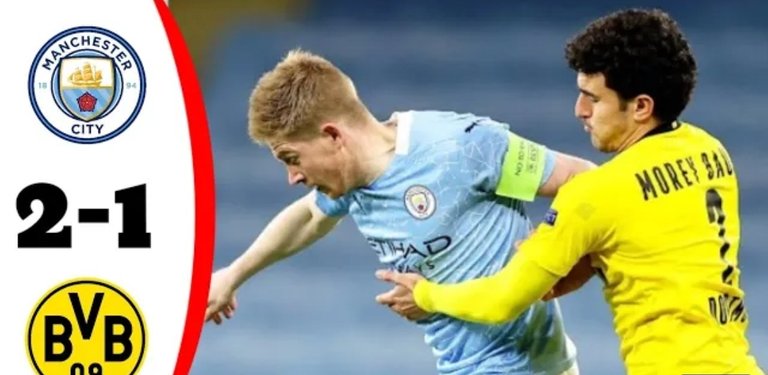 Stay bless as you go through this post