Good day pals, how are enjoying your day, I know Manchester United fans are all sad and depressed right now. The reason they are depressed is because of the Europa league cup they lost to Villareal fc. This is really heart breaking for them I must admit. I was laughing really hard on their lost. I laughed so hard because of the bragging their fans were doing. They were laughing at us because we went without trophy, so they were saying they will wins the Europa league but as we have it, just take a look at Manchester United now. My brother said that they are going to win the Europa league title. I told him that they should not underrate Villareal fc because they poorly performed this season.

Despite all what I said, I still went ahead to let him knows that it is the Europa league final, all clubs are strong because they know something big is awaiting them. This is why you always see even the weakest team when they get to any final they will look as if they are on weed. Every body wants to win trophy. This is why they will always sacrificed their best to win no matter how the game went.
But come to think of it, I was researching and I found out that the Spanish team from the Spanish premier league have been doing well when it comes to winning the Europa league. Take a look at Sevilla fc, they were the one that were holding that position for long not until recently another team (Villareal fc) won it. I love it when I see powers changing hands.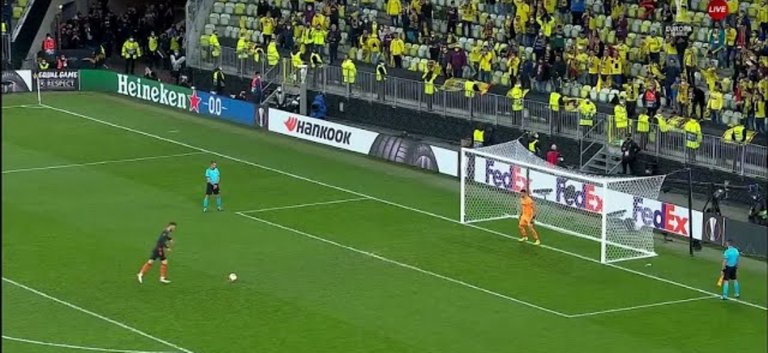 I was really thinking that Manchester United will do this so easily, I never knew that it won't be going their ways. Like as I said, the bragging was just too much. They wrote Villareal off and they heavily paid for it. They were looking down at them like this people can't match our team, we going to win them hands down. This lead to them over looking Villareal fc as they went ahead to put little effort or impact.
Despite the lost I will say that Manchester United did well, their game play was unique only that they didn't win the Europa league. Villarreal fc on the other hand were full of experienced players. They are very good with controlling the ball and with their experience, they knows how to handle things. Villarreal fc got their first goal in the 29th by Gerard Moreno. This man has scored 30 goals this season for his club. I fall in love with him with what I saw i e his performance. He is a good versatile player I must admit.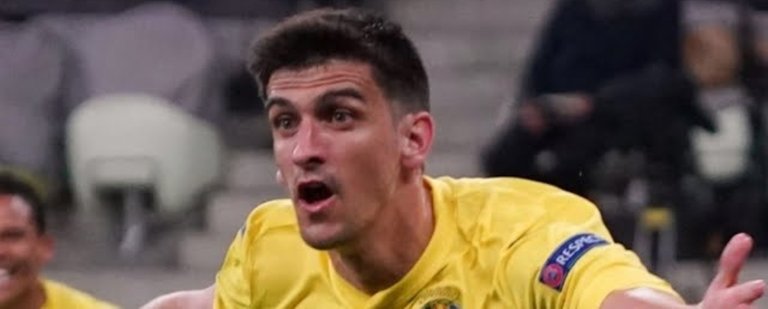 Well that is okay and I pray they get over this very soon. I was hoping to see English premier league team bringing down trophies from other competition. This is something that will attract more funds to the English premier league. I was hoping to see it being an all English team trophy. I.e I want English premier league team to win the Europa league as we have already confirmed that it is English premier league team that will win the Uefa champions league. Judging with the plan, it has shown that Manchester United has spoilt the plan. There is no all England team trophy again. We fail to do it, painful.
When it comes to soccer there must be a winner whenever there is trophy to be won. So tonight despite all the struggles, Manchester United failed to qualify and all their fans are really sad right now. I am just making mockery of them because of the way they were behaving as if Villareal fc is a no match. But surprisingly, Villa surprised them.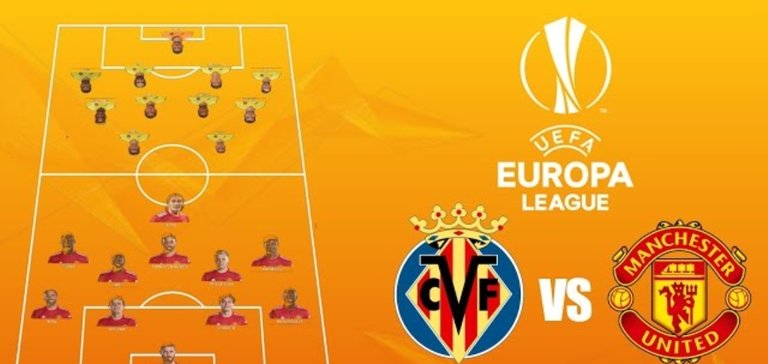 On a more happier mood for Villareal fc, I will first of all say congratulations on winning the Europa league. This win will qualify them for Uefa champions league next season. The good thing that I really fancy and love plus admirer about the Europa League is that, If you can win the Europa league, you will be given a free slot to qualify for the Uefa champions league the other season. This is what I really love about them, the rules makes a lot of sense.

Finally to all Manchester United fans sorry for the defeat and lost of trophy. Just keep trying and it will be yours someday.