With Barcelona fc player addition do you think they will be a major threat next season?
At first I am not a big fan of Barcelona fc, I just don't like their playing tactics, it is just too slow although it is working perfectly for them. I just want to see them playing the type of ball that other team are doing but you know we all can't be on same seat. I am really happy that despite the fact that me don't like their slow game strategy, I am happy that they are producing good result from it. You knows that many team are just after the fast pace pattern of playing matches because because Barcelona fc knows how to calm them down they have used that to defeat other teams. Many clubs recently have embraced such strategies too, they know is working out so they are looking forward using that also.
My uncle called me and we were talking them he used the word falling i.e referring to failure is not bad at all but remaining in that spot is what is bad. Permit me to explain further. Take for instant that when Liverpool fc were knocked from the top four (4) spot in the English premier league table and they remain like that, with that alone we can simply says that they have failed but since they knows that seating on that position doesn't bear them good remark, this alone makes them to fight their ways out of the zone and this help them to conquer their failure and now they are back in their rightful spot.
Same thing happened to Barcelona fc recently and they are really not happy about it. You can see that their performance during their last league competition and that of the Uefa champions league was really poor so they are plotting everything in place to make sure that they bounce back to where they use to occupy. Such act is what we called not falling to failure. Barcelona fc knows that they failed last season, they are in a rush to re bounce back. This is truly a spirit of good leadership. They are putting everything in place to make sure that they can get to their best again during the upcoming season.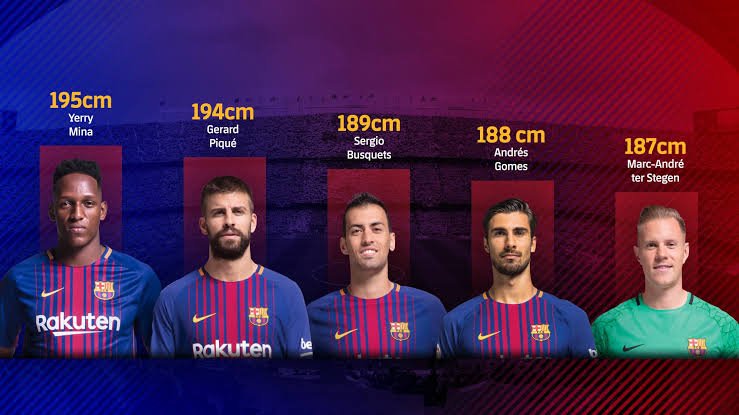 If you observe properly you will see that Barcelona fc performance in the Uefa champions league for some time now have really been poor. This has been happening long time now and finally they are after correcting it. Before if you hear that you are to play against Barcelona fc you know you are in trouble but nowadays no body is afraid of them. This is because they are still not prepared to bounce back not until now.
One problem with the failure is that once you fail to secure Uefa champions league spot you might struggle to attract players to play for your team as all players are after playing in bigger and better competition. This is the more reason why it is advisable to make sure that you qualify for the Uefa champions league spot all the time. It will help to see you and your team attracting more good players to your team. Take a look at Arsenal fc, they are struggling to attract more attention from players because there is no Uefa champions league hope for them. If you places them down and ask fans or players to choose to play for them or Liverpool fc, many will choose Liverpool fc because of the Uefa champions league competition that they will be playing with Liverpool fc. Because of the struggles for Arsenal fc to attract players to their team you will see them with no choice than to feed reserve team players in their squad and this will cause more issues for them.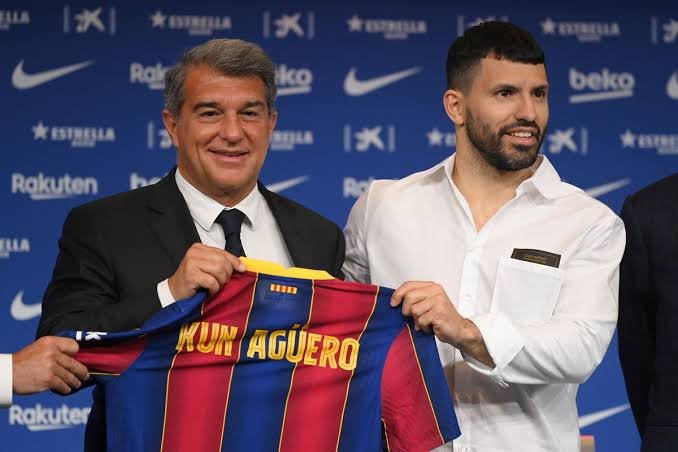 Now back to Barcelona fc, they knows that their star player, Lionel Messi time is far gone, they are looking for all avenue to attracts players that will contribute positively to the growth of their team for them. This is the more reason they rise up recently to redefine their squad by adding more additional player to it. Right now they have signed Sergio Aguero, Sertac Sanli, Deepay M, Eric Garcia, Emerson etc to their team in other to strengthen their team compared to last season. They are planning to add more players and if they do or get that right I know they will be one hard team to defeat during the incoming season. I am really happy that they have bounce back by trying everything possible to put their team in good position, the incoming season will be amazing because I know they will take the world by storm.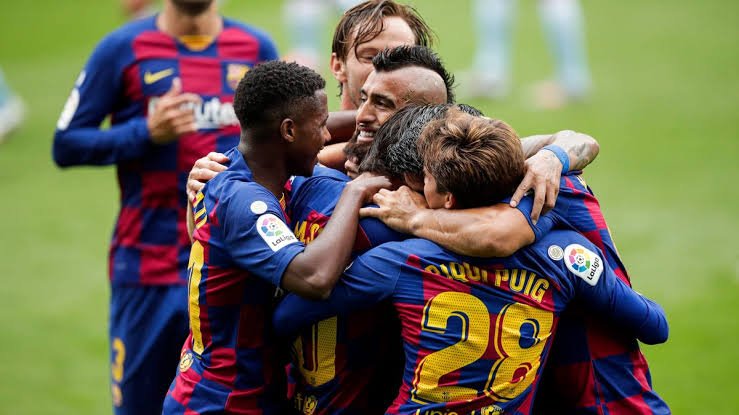 Permit me to end the post here, just relax, read through the post and enjoy the message am passing through. Barcelona fc will be a team to knock other team off next season as the new signings will do justice to their matches.
---
---