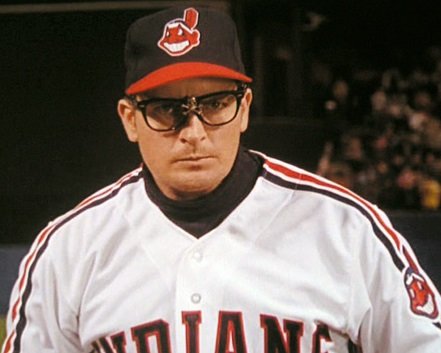 Hi folks… It's been a while since I posted, and though I am inconsistent, I am still here and lurking amongst the blockchain. A lot has happened since I last posted, and those posts alone were specific to my favorite team, The Cleveland Browns. I look around and se the majority of posts in this community is on the subject of "Futbal"… or as we "Yanks" call it… SOCCER. I'm here to tell you that "soccer" is a boring sport, it is full of running… no goals… and devoid of action, so I believe it is an inferior sport to American Football (NFL)… American Baseball (MLB) American Basketball (NBA) and American/Canadian Hockey (NHL).
I detest Soccer, and because of this I refuse to respond to any posts where soccer is the main focus, I prefer real sports and soccer is not a real sport… there, I said it… come at me if you like, but soccer sucks. With all of that being said, let me just say that the happenings of the last few weeks deserve high praise from this American, and I won't be shy in promoting our sports.
First, the Los Angeles Lakers are NBA champions. After months of being in the bubble, the LA Lakers have won the NBA Championship, led of course, by LeBron James, and they beat the Miami Heat in 6 games. All teams that made the playoffs had to endure months of seclusion, months of sequestration, and months of not seeing their families. The amount of stress involved in this is more than any one of us could possibly endure. Still, the players managed their way through it and played through the distraction and stress involved in being in a bubble for months and an NBA Champion was crowned. Though I am not a Lakers fan, I am in awe of how all of the teams in the bubble managed to remain COVID-free the entire time of the playoffs. congrats to the Lakers on their championship.
Second... The Tampa Bay Lightning won The Stanley Cup, in a tournament that deserves to be remembered in the annals of history in the NHL. As with the NBA, the NHL was in a Bubble for months, participating in "play-in" games to get into the playoffs. Months of sacrifice, no connection with the outside world, months of not seeing their families, and months of daily testing for COVID, and after all of that they still managed to play a full schedule in Toronto and Edmonton, complete with a qualifying round and four playoff rounds. When it was all said and done, The Tampa Bay Lightning come away with The Stanley Cup... Their first cup since 2004 and a championship deserved of a team that went through countless obstacles including injury, isolation, and stress to bring home the most coveted trophy in professional sports. As a Lightning fan since 1998, I am happy that they could overcome all of these hardships to bring the cup back to Tampa.
Third... The Los Angeles Dodgers win their first World Series since 1988 just this past week. I was rooting for the Tampa Bay Rays, but despite a deserving effort, they fell to the Dodgers in six games. MLB was also in a "bubble" of sorts during the playoffs, no family, no outside contact, and as a result no positive tests for COVID throughout the entire playoffs until the last game of the World Series. Congrats to the Dodgers on a great series, and here's to the Rays for putting up a respectable fight to force it to six games.
Fourth... the NFL has finished 7 weeks of a season that most will agree has been spectacular thus far. They have endured COVID outbreaks, injuries, and other obstacles that ould have shut down the entire season, yet they play on. The season has provided multiple excitement and highlights that will live on in NFL history. I am excited for the remainder of the season, as well as for my beloved Cleveland Browns who are experiencing their best season in years. I look forward to what the remainder of the season will bring, and hopeful that the Brons will continue in their winning ways. If you have not seen the NFL in action, I encourage you to give it a chance and watch what is to come.
So with all of that being said, there is a lot to be excited about with "American" Sports and the end is not even close to being finifsed yet. thanks for reading...
The Sports Nerd
Join The Sports Nerds LIVE every Sunday night at 7pm Eastern as we discuss the week in review of the world of sports. from NFL to the NHL, and every sport in-between. It is unfiltered, NSFW and high energy. We do not hold anything back and you should be there to experience it LIVE.
Join me and my partners in crime:
Executive Producer - Eliot "Big E" Lomba
Former Sportswriter - Ken Costlow
FACEBOOK - https://www.facebook.com/groups/730158067790783/
PERISCOPE: https://twitter.com/The_Sports_Nerd
VIMM: https://www.vimm.tv/the-sports-nerd22ce8a7a32d8401b
TWICH: