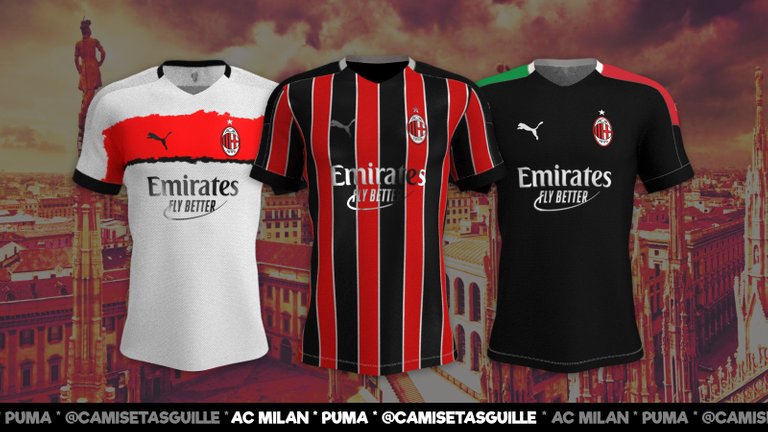 These are fantasy shirts designs. All logos are the property of their respective owners.
I designed this set of jerseys trying to fit the elegance of the Italian fashion design with a modern, almost futuristic approach.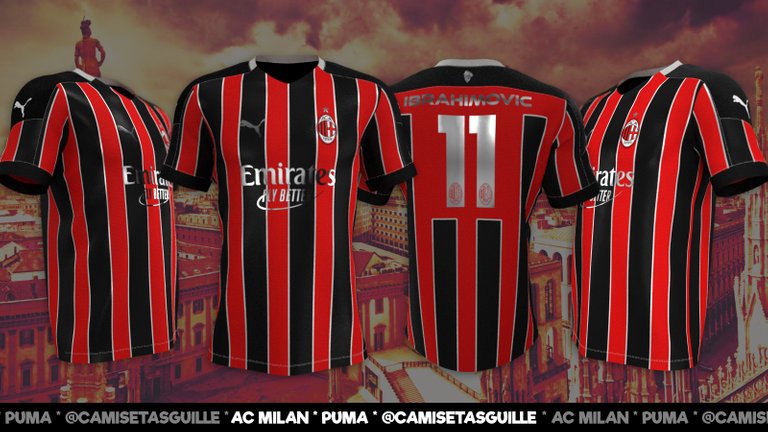 The home shirt features a classic striped design in the club's traditional colours, with thin silver lines between the stripes. White neck and Puma logos in the sleeves and silver with a metallic finish Puma logo, star over the crest and sponsor in the front.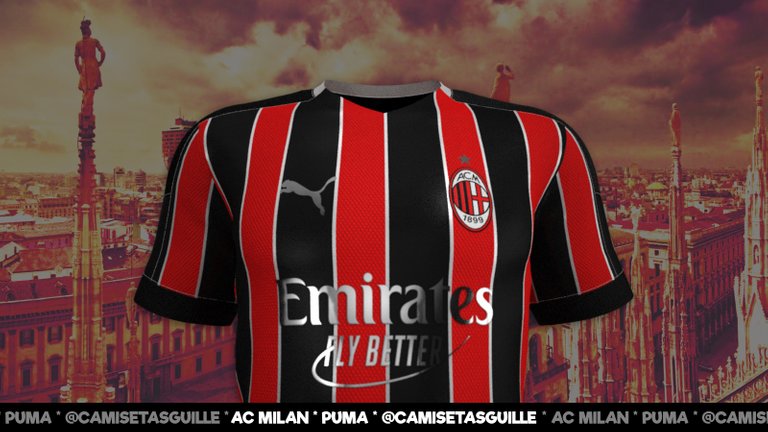 In the back, on a predominantly red background, the name and number of the player in the same metallic finish in a futuristic typeface with the club's crest carved in the base of the numbers.
A small "diavolo" from their 80s logo in the upper neck.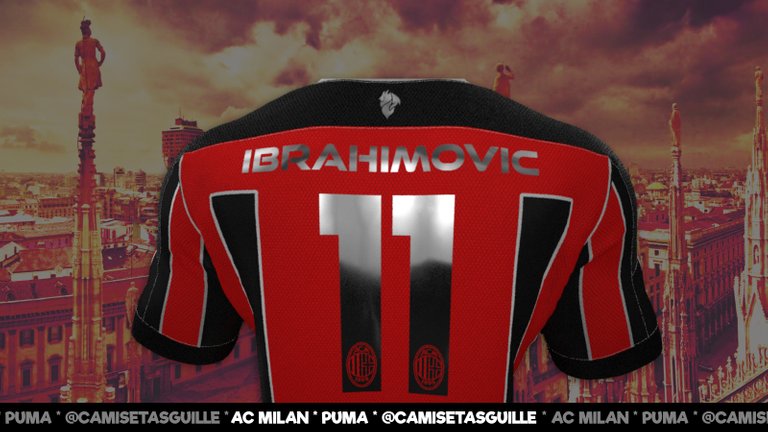 The away kit, white with a red band across the chest acting as a background for the black Puma logo and the team's badge, underlined in black, in a contemporary / ethnic style, inspired by other models previously worn by the club and by players like Boateng or George Weah.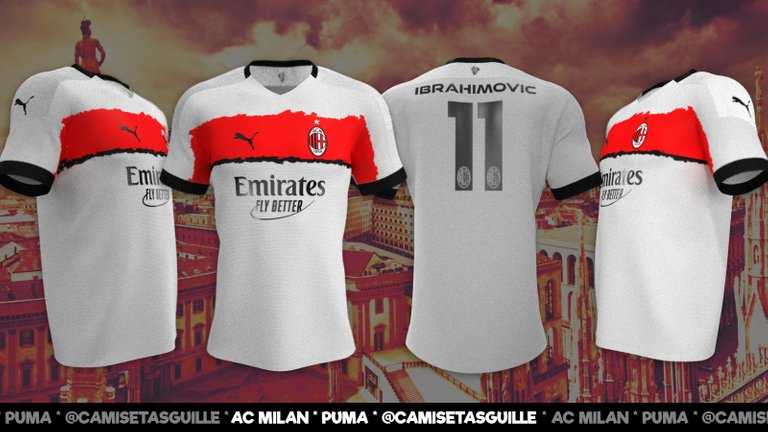 Black neck, cuffs and sponsor logo.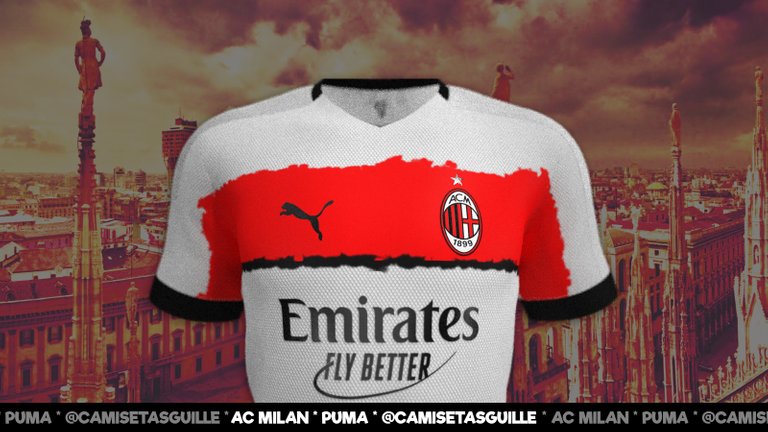 "Diavolo" logo, names and numbers in the same style as in the home shirt, black this time.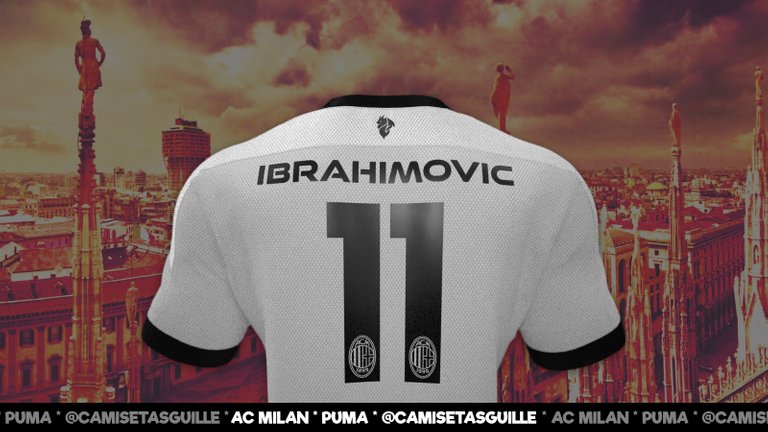 And the third kit, black as a recurrent option with the logos in metallic finish as in the first shirt, featuring an Italian flag in the front view by combining a green shoulder and a white neck with the red left shoulder and upper back.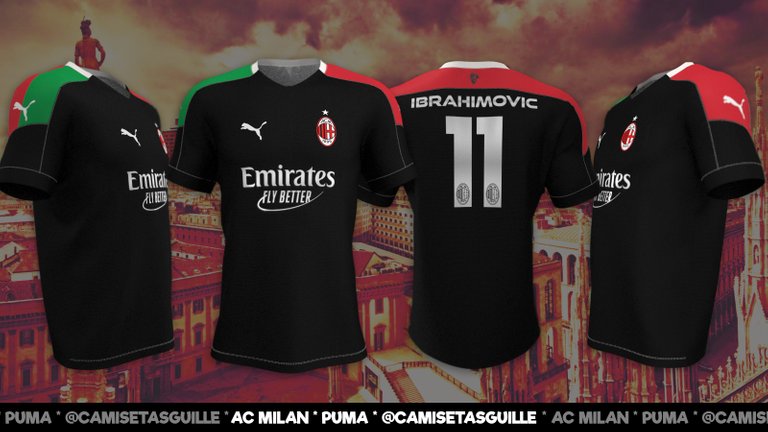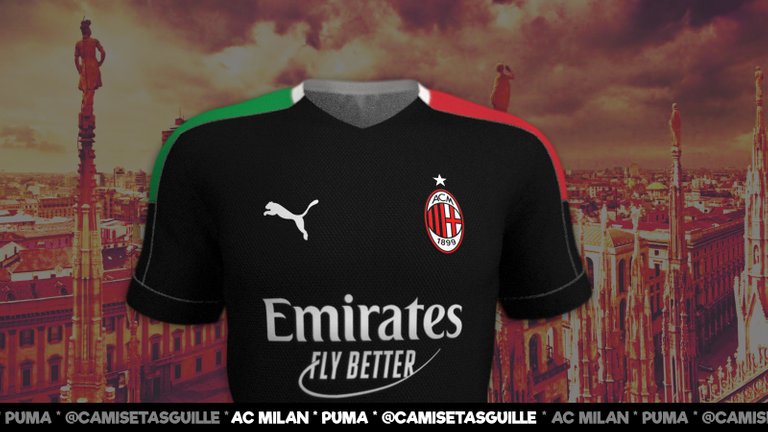 The numbers and player names as in the first jersey with the red "diavolo" from the second kit in a black background with a red top part, using the traditional colours of the team.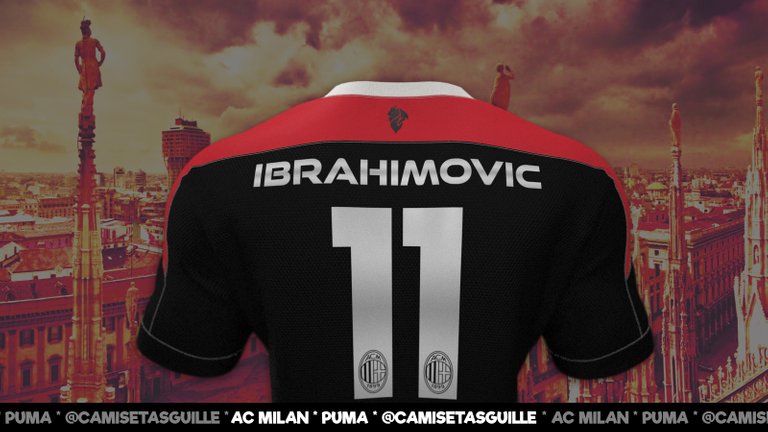 I hope you liked it as much as I enjoyed designing and sharing them.
You can see more of my designs and follow me at https://twitter.com/CamisetasGuille?s=09
I'm open to commissions so if you are interested just hit me up.
Cheers!