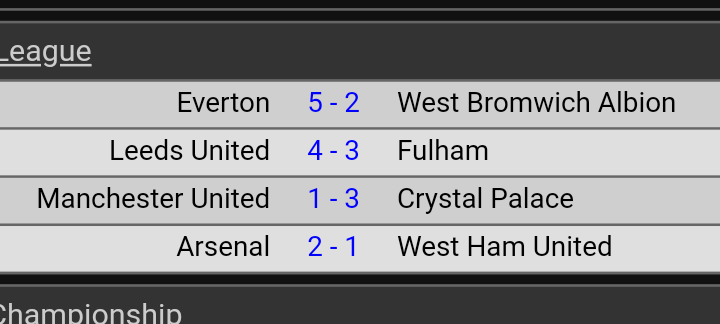 As we very well know, the 2020/2021 English Premier League season is underway and we are currently in the week two fixtures.
The Saturday games were as follows:
Manchester United versus Crystal Palace
It was a very poor display from the hosts as they lost at home to underdogs Crystal Palace. Crystal Palace netted thrice while the Red Devils scored only a lone goal. At full time, it was 1-3 in favour of Crystal Palace. However, it was a good display by the away team and we hope they maintain their momentum. Manchester United on the other hand cannot afford to continue in that form.
Everton versus West Bromich Albion
This was a seven goal thriller game as the home side showed themselves stronger. Everton scored five goals while the guests hitted the net only twice. What a rush!
Leeds versus Fulham
Leeds have been really impressive so far. Last week they gave the defending champions a tough start and on week two, they won Fulham with four goals to three.
Arsenal vs West Ham
Arteta's men look really prepared for this season. They are really beginning the season on a strong foot. We know the gunners fail in maintaining momentum but we hope it's not the same this season. The game ended with two goals to one in favour of Arsenal.