Hope Alive for Liverpool
Should I say that the International break was a blessing? Certainly it was a big blessing for the Reds and they performed superbly upon return from the break. For about two weeks ago, the club Football competitions were being put on hold so as to enable the World Cup qualifiers take place.
---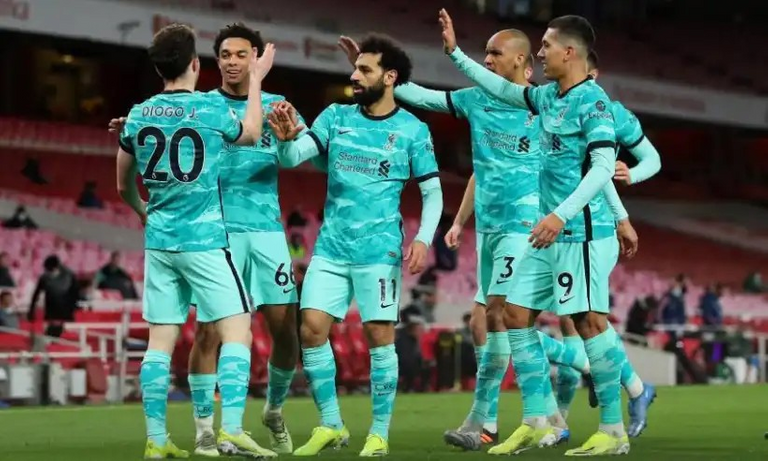 source
---
I'm glad the English Premier League has resumed and I can now watch Liverpool play. However, I did watch some of Jurgen Klopp's men feature for their countries in the Qatar 2022 qualifiers and they delivered. Jota who appears to be in a very good form netted for Portugal in their 3-0 victory.
---
Before the break, we all saw how bad the deliver team was; the level of disorganization and poor performances was something I had not seen for a very long time ever since Jurgen Klopp took over. Liverpool FC lost a number of games consecutively at home and even lower placed team defeated the defending champions. It was uncomfortable for me as a fan and for some reasons, I felt the top four was a no-go area for the Reds as they didn't show signs of getting back on winning ways.
---
However, hope appears to be alive for Jurgen Klopp and his men. It looks like Liverpool FC can make it to the top four if they could put in some more fight and ensure to win consistently in the remaining eight games. Liverpool is currently sitting at the number five spot; just two points away from Chelsea who is at number four position. Liverpool have played 30 games so far and they have only 49 points while Chelsea have played same number of games but with 51 points. Is it possibly for Liverpool to flip Chelsea? Yes, it is!
---
Luckily for Liverpool, Chelsea appear to be having a taste of yet another period of poor form. After the international break, Chelsea in their first game lost to Westbrom Albion - a almost relegating side in the league. West Brom scored five goals while Thomas Tuchel's men could only find the back of the net thrice. So, it was a lost three points for them and this made Liverpool reduce the gap after gaining three additional point following their victory Mikeal Arteta's men - Arsenal by scoring three unreplied goals.
---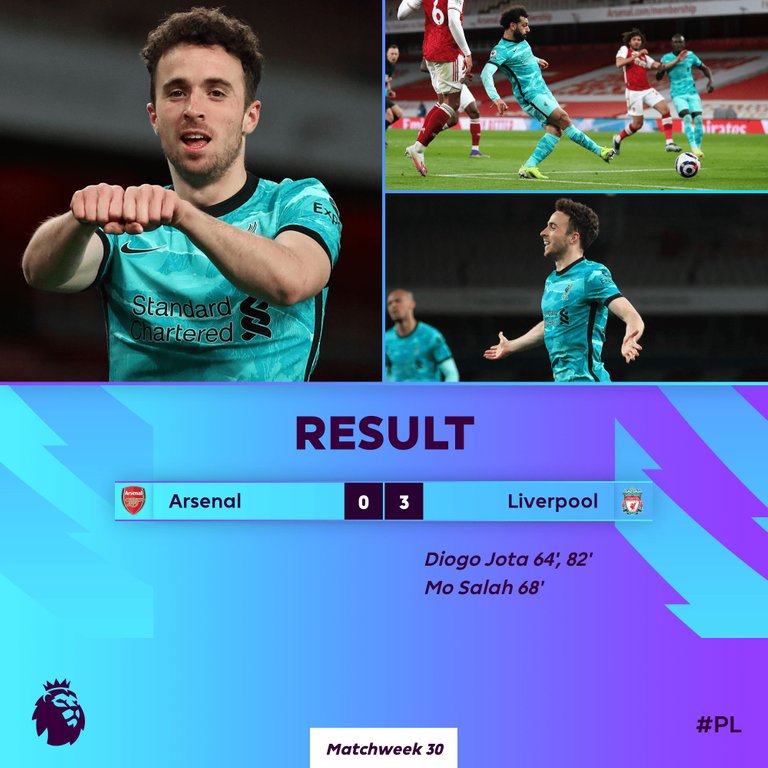 ---
When I saw the fixtures of Arsenal versus Liverpool before the break, I felt it was going to be a hard nut to crack by Liverpool considering that the Gunners we're picking up while the Reds kept slacking. But thanks for that break, Liverpool were able to build and gather more momentum such that they thrashed Arsenal at the Emirates stadium; quite interesting match it was to watch. Goals were scored by Diogo Jota and Mo Salah. Such a big win for the Reds!
---
Looking at that game, it confirms that Jurgen Klopp made a huge mistake by relegating Fabinho to the back line and same with Jordan Henderson. I always said that in the face of the multiple injuries, he would not have taken Fabinho to go pairing at the backline rather he would have kept playing maybe, Phillips and Williams at the back. By now, those youngsters would have gained more confidence. A midfield without Fabinho and Henderson was the reason for all those losses they had.
---
Thiago Alcantara wasn't doing a great job playing in that position and we can see a clear difference now that Fabinho has returned to his favourite position. If I am not mistaken, I think he (Fabinho) was the man of the match in that game. But if he wasn't, it will certainly be Diogo Jota who scored a brace as Liverpool played a clean sheet.
---
This one win is good but it is not enough. If they want to get to the top four then they should keep winning. Chelsea will not just fold their arms and watch them come flip them at that position. So, Liverpool have more work to do and I am certain Liverpool will finish this season being among the top four. Kudos to Diogo Jota; lad has been the best signing this season. I am always impressed watching him play! Equally, Alexander Arnold did a great job as he was instrumental to Jota's goals.
---
Let's see what the next game holds for the Reds!
Here's the highlight of the Arsenal vs Liverpool game:
---
---