It's almost that time of the year again guys! The WORLD CUP is almost here! A time when everyone including our grandparents will be so interested in watching football. Taking for instance my Dad, he is not interested in club football; the only time he's interested in watching football is during the world cup competitions.
---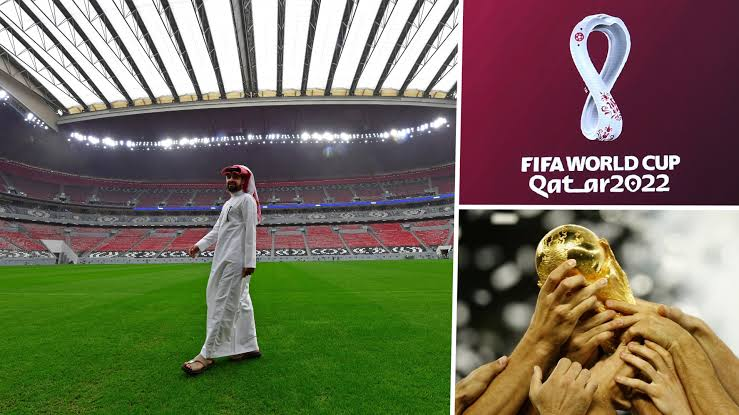 source
---
The world cup competition brings a different kind of atmosphere such that everyone just has to be interested. Our deepest wish is always to see our country progressing in the competition. Should our country fall out, we always have another country to fan.
---
The FIFA WORLD CUP is fast approaching and as we all know, this is the biggest competition when we talk about football. It is also the most popular football competition to date as it attracts the highest television views. Tell me who is not interested in the World Cup.
---
I remember those days when television was not so common as it is today. And back then, I didn't even know much about football but I can remember vividly that there was a particular man in my community that owned a black and white television then. He was like a small god because during the world cup competitions, almost everyone usually clusters in his compound to watch the games.
---
He will often bring out his small, black and white television outside of his parlour, set it properly with its antenna such that people will gather round to watch the matches. You needed to see the number of persons gathering to watch - it was like a mini stadium. The largest crowd was always seen anytime Nigeria plays against any other country. Should Nigeria win, be ready for loud shouts of jubilations. What great fun it was back then. Today, almost everyone owns a television and such scenarios are no more seen.
---
As the name implies, the World Cup competition is a football competition where countries all over the world come to compete to see who is the best for that year with regards to football. Actually, only 32 national teams get to compete and the competition is hosted in every four years. It is worth noting that the World Cup competition was first staged in the year 1930 and the champions were Uruguay. I'm cocksure that a lot of us today weren't born yet. Interestingly, the trophy back then was called Jules Rimet Trophy; named after the originator of the World Cup competition - Jules Rimet.
---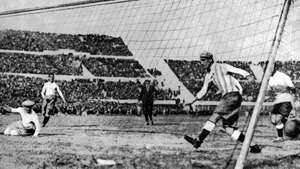 Source: Uruguay scoring its first goal in the World Cup final against Argentina, in Montevideo, Uruguay, July 30, 1930.
---
So far, the World Cup competition is 91 years old and it has been played for 21 times with an exception being in the year 1942 and 1946 due to the World War II. More so, in this 21 tournaments, only eight teams have been champions and they include; Uruguay, Brazil, Germany, England, Spain, Argentina, Italy, France. Furthermore, Brazil happen to win the World Cup the most having won it for five times while Germany and Italy have both won it for four times. Below is a comprehensive list of the World Cup winners and the year won;
1930 - Uruguay
1934 - Italy
1938 - Italy
1950 - Uruguay
1954 - West Germany
1958 - Brazil
1962 - Brazil
1966 - England
1970 - Brazil
1974 - West Germany
1978 - Argentina
1982 - Italy
1986 - Argentina
1990 - West Germany
1994 - Brazil
1998 - France
2002 - Brazil
2006 - Italy
2010 - Spain
2014 - Germany
2018 - France
---
Looking at the list, one can see that no African country have ever won the World Cup and it's actually sad. Nigeria happens to be the closet country that would possibly win the trophy but the squad hasn't been very consolidated. I hope Gornet Rohr and the entire team can work towards building a strong team in 2022 World Cup that will be hosted in Qatar. I'm trusting that they will scale through in this qualifications stage. We equally have a good African side in Algeria and Cameroon. I hope they will perform very well in the coming World Cup.
---
Speaking of hosting, the world cup is being hosted in different countries in each round. So far, 17 countries have been hosts and these countries are; Brazil, France, Italy, Germany, Mexico, Uruguay, Switzerland, Sweden, Chile, England, Argentina, Spain, United States, Japan, South Korea, South Africa, and Russia. For the year 2022, Qatar will be hosting for the first time.
---
2022 World Cup Qualifiers
---
The qualification stage for the FIFA World Cup is on-going and we have seen some interesting performances as well as shocking score lines. The defending champions, Germany were given a blow by a very lower team. There are still many games left for the qualifiers stage to be wrapped off so, I can't tell who will qualify and who will not. So, we just keep watching!
---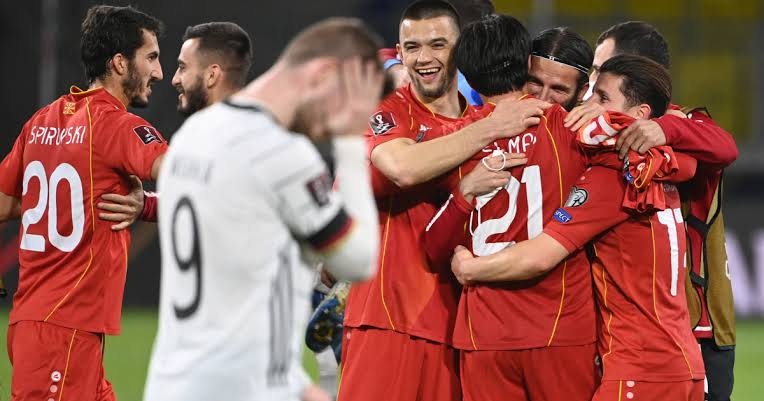 source
---
The 2022 World Cup competition will definitely be an interesting one but I fear the Covid-19 rules will hamper stadium attendances. Howbeit, we'll spectate from our homes together with our families.
---
Who do you think will lift the trophy in 2022?