It was another disappointing night for Jurgen Klopp and his boys as they lost to Everton at Anfield. Liverpool have lost three games consecutively at Anfield stadium ever since Burnley broke their 68 games home unbeaten run. Aside from the lose, Liverpool also saw Jordan Henderson hopping out at 30minutes into the game because of injury. What a frustrating period for Liverpool!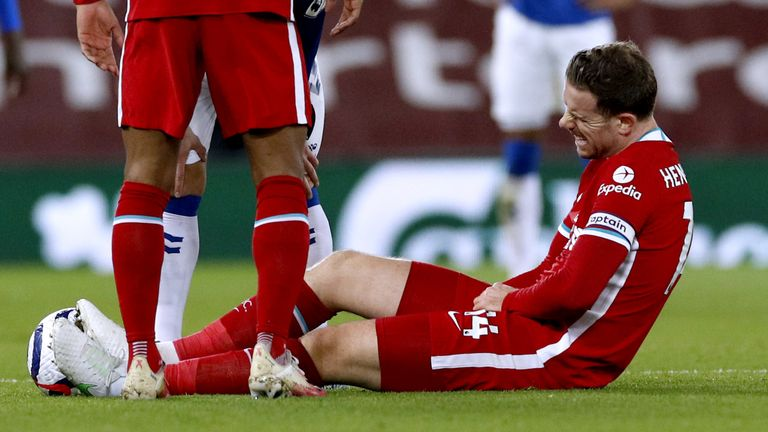 source
---
Everton FC scored two goals to win Liverpool who scored nothing. This has further taken Liverpool down the table while their hope for the top four is still in shadows. It will be really bad for the defending champions not to make it to UEFA Champions League next season. Hence, all hands must be on deck in the team, in order to gain victories. The goalkeeper, Allison Becker in particular must up his game. There has been too many errors at his end which led to many defeats.
Jurgen Klopp really has to do something and I would like to point out to something I believe was wrongly done by him. Having lost your major defenders to injury that is, Virgil and Gomez, he would have believed in the younger boys like Philip to fill that central defending gap instead of converting his midfielders. By now, Phillip and the likes would have gained confidence if he had started using them. Because of his decision, all those midfielders he took to play defense have all sustained injury with Henderson being the last.
Chelsea on the other hand have been doing very well ever since Tuchel took charge of the team. There's now a big possibility that they will make it to the top four. Does this mean that Frank Lampard was coaching wrongly because it's still the same old players playing; no new signing by Thomas Tuchel. What do you think?
Meanwhile, Manchester City are already Champions of the season for me. Good work being done by Pep Guardiola and his men.