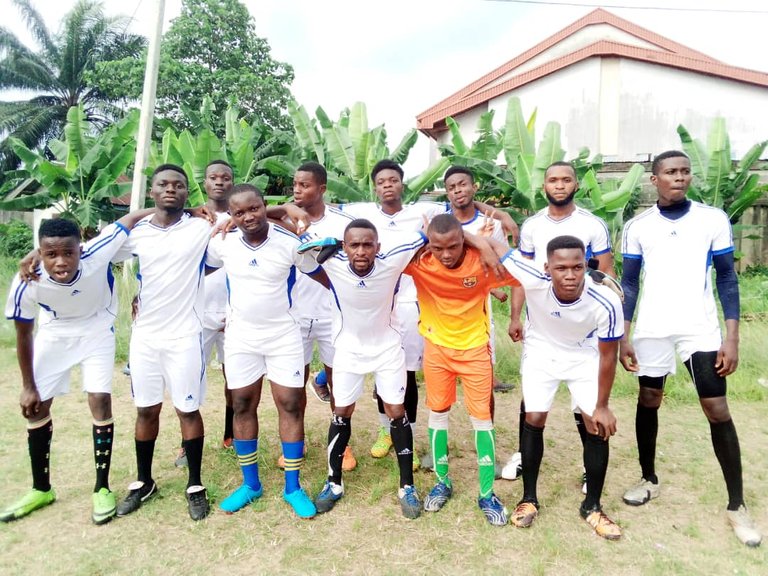 ---
While scrolling through my old gallery, I stumbled upon these set of football pictures and I thought it wise to share in the sporting memories series. It was a football memory with mixed feelings; I didn't know whether to be happy or sad. That not withstanding, these photos I took way back 2017 was during a friendly match with a particular football team called "All Stars."
---
Like I always say, football is one of the ways of strengthening bonds between youths and enhancing unity among them as well. Because of this, from time to time, asides from the usual end-of-the-year tournament we do have, we sometimes schedule friendly matches between our community teams and this was one of them. The first photo is my team photo and you can locate me on the first line. We call our team, "CFEN STARS" and I love to play at number 9.
---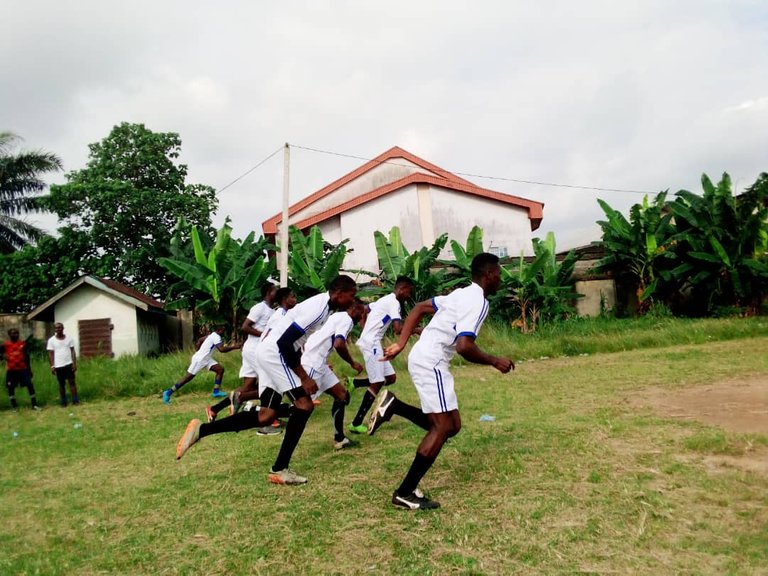 ---
As advised, we did a few warm up exercises and jogging before embarking in the main display. Warm-up exercises allows you to get prepared for the main sports and it also reduces your risk of getting early fatigue. This is why it is being advised professionally to observe warm-up exercises. We did some leg stretchings, jumpings and a lot more.
---
After both teams finished their warm-up exercises, the referee summoned us for a pep talk. Pep talks are usually necessary because players need to be reminded of the spirit of sportsmanship. Football is just for fun and keeping fit when no trophy is being involved. So, it needs to be played gently and peacefully. Sadly, some players usually do flare up in the pitch leading to fights and this is way too unethical and unmannered.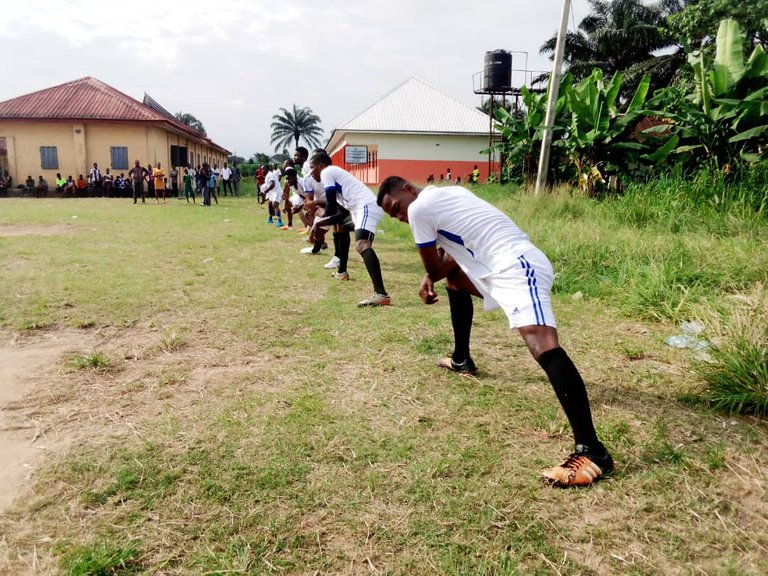 ---
It is necessary that we as sportsmen always make efforts to put our emotions in place when in the field of play. It is the inability to control emotions that usually lead to fights on the pitch and match suspensions. That's by the way though!
---
The first half of the game began at about 4pm and it lasted for about 40 minutes. It was quite an interesting game and my side was leading with just a lone goal. Just before the half time hour, a free kick was awarded to the opponent time and with the help of a deflection, the free kick ended in the goal making it 1:1 on the score sheet.
---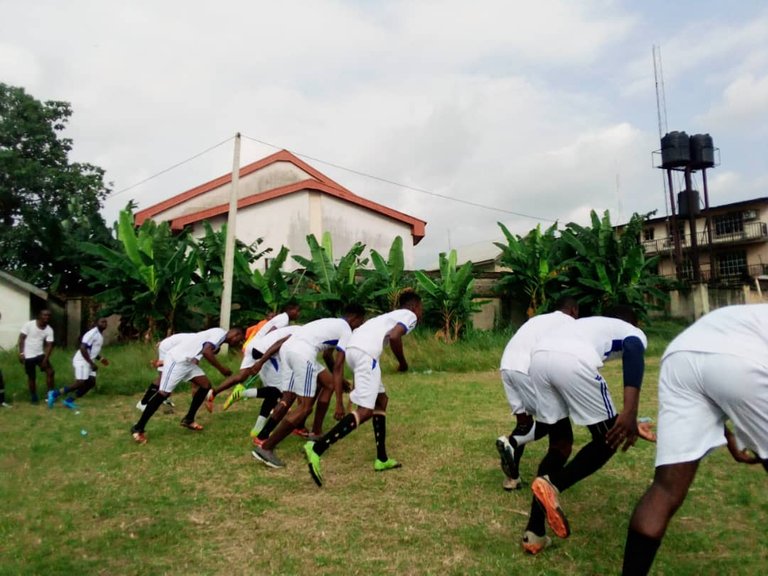 ---
I remember some of my teammates beginning to blame the goalkeeper but there was nothing he could have done to save the ball. This got the goalkeeper aggravating and it took sometimes for our captain to calm the whole situation down.
---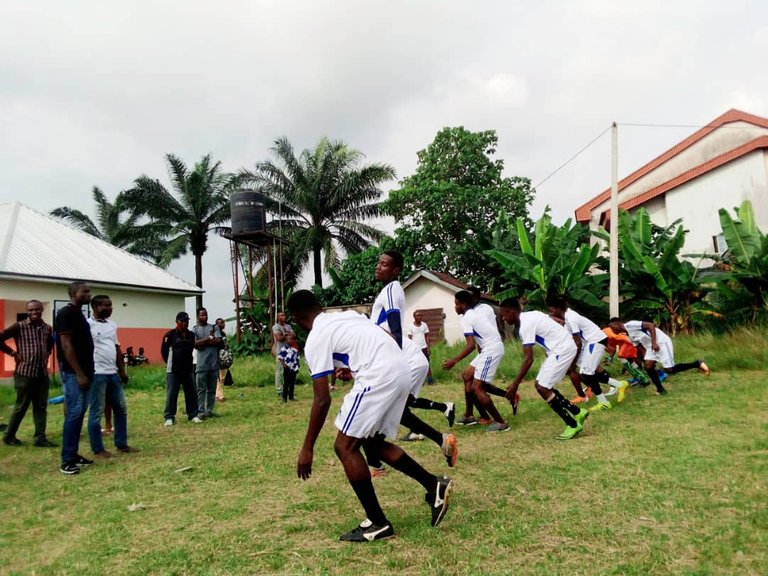 ---
Coming back into the second half, something terrible happened to me that has left a scar on my body. Just few minutes into the game, there was a goal kick from my goal keeper towards my direction. And then I jumped to contest for the ball in the airwith this other defender.
Having nodded the ball to my team mate and landing on the ground, unknowingly to me, I landed in a small pot hole and immediately my leg was fractured. I couldn't lift my feet so I laid down there. Because I had stayed longer than normal on the ground, the referee was forced to come check me out.
In less than no time, my leg was swollen so, several first aid was being given to me. Some placed iced blocks on my legs and I screamed with much impetus. I was taken off the pitch and replaced. It was annoying and saddening. We were then lucky to score a second goal leading us to us winning the game.
---
At this point, I didn't know whether to be happy for my team's victory or be sad because of breaking my ankle!