For a long period of time today, I have been pondering on what changes Jurgen Klopp and the entire squad could possibly introduce to ensure that Wolverhampton Wanderers is being defeated at the Molineux stadium tonight. It will be very sad and demeaning for Liverpool to lose yet another time. I mean, Liverpool is supposed to be the defending champion this season for crying out loud. How things turned out this way for my favourite football club, I cannot explain but in the end, it is what it is.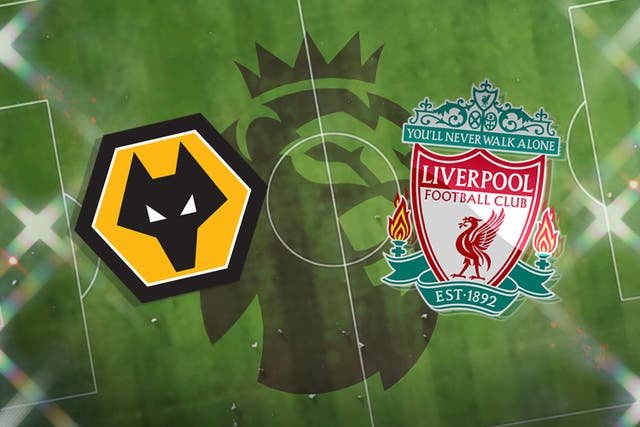 source
---
Right now, nothing is sure for the Reds. No one can say with audacity that they'll qualify for either the Champions League or Europa League competition next season. That notwithstanding,there is still hope for qualifying for either of the European competitions as those topping them are not very far in terms of points. Currently, Liverpool are at the number eight position. If they can stay consistent in winning their remaining nine games then, they could find their way to the top.
Interestingly, Liverpool FC will be playing away in today's game with Wolverhampton Wanderers. It appears they have been unlucky playing at home in their last six Premier league games. Also, they can build on their victory against RB Leipzig in the Champions League quarter-finals where they won 4-0 in aggregate. Watching them play against RB Leipzig, I wondered if we have two Liverpool teams because they played differently in the Champions League.
From the news, it appears Jurgen Klopp will utilize the same line-up he used against RB Leipzig and also, Roberto Firmino could be fit to feature. So far, there is no new injury cases in the team. With Jota in-front together without Salah and Mane, I'm confident that we will have goals today. There's been a goal drought of recent in the team so, today, I'm expecting that to change.
With Fabinho back in his favourite midfield role and Ozan Kabak fit for the game, they'll be an improvement in tonight's performance. Not forgetting the fact that Wolves defense line has been top-notch of late and coupled with the fact that Wolves head coach Nuno Espirito Santo has no fresh injury or suspension concerns, it will definitely be a tough and interesting game to watch.
I just hope Liverpool do not underperform or make costly mistakes especially at the back-line. Equally, I expect Mohammed Salah to not be wasteful rather he convert chances nicely and also shun solo displays. Many a times, there are passes he should make but he forces to strike and it ends up being a wayward finish. Team work is still the best football tactics. Liverpool seem to be lacking the Stephen Gerard and Phillipe Coutinho's personalities in the squad and it is a big challenge.
There are matches that goals can only come from outside the 18-yard shots. Coutinho was very good in doing this but no one is taking that responsibility. Oxlade Chamberlain and Alexander Arnold played that role well in years back but I see it now more. Maybe Jurgen Klopp should include this in his goal scoring tactics or plans.
All the same, I wish them the best tonight. I'm predicting a 3-0 scoreline in favour of Liverpool.