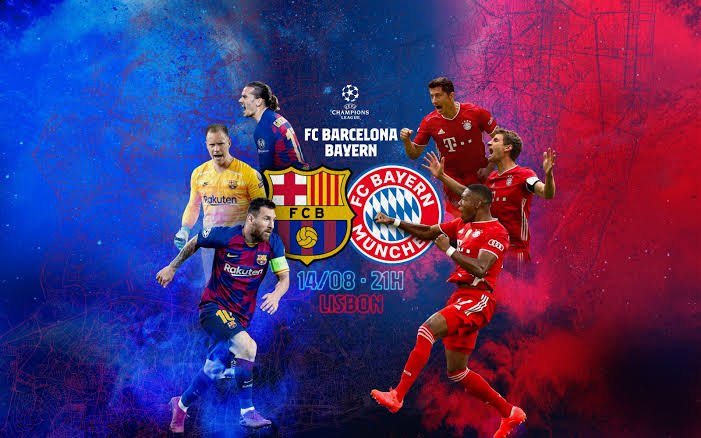 source
As a Barcelona fan, I know we are the underdogs here. We've been a weak team this season, so facing a team like Bayern Munich who are in a better from than us, we are underdogs in that tie
Although we've been facing Bayern Munich for years back but this time, I've have seen a weak Barca against Bayern surrounded with so much quality players even on the bench
Quick stats
Bayern have won all 8 matches in this current Champions League while Barcelona has won just 5 and drawn 3..
Lewandowski has scored 13 goals in this UCL and that's equivalent to the number of goals Barcelona has scored in this UCL.
All I know is that no matter how worse we are this season, we can't be humiliated like Bayern humiliated Chelsea. They will know they are playing against a mighty team that has a dangerous player like Messi in it.
Bayern munich are yet to face a "proper" team this season and I think will be their first "real" test. If they pass it, then they can be confident of being champions