Don't Call It "Game Over" For PSG Yet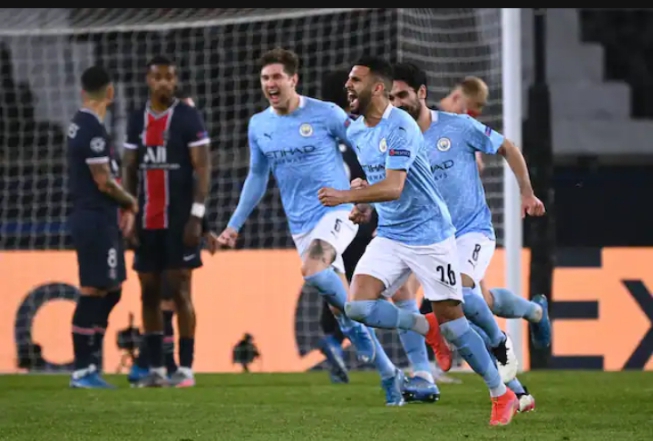 Hey guys!
It's been long I posted on Scorum but I actually decided to do that today due to my excitement towards today's game. Even though I'm not a City fan, this was a thrilling match that I enjoyed every bit of it.
Manchester City has proved to be a great club to be reckoned with in the lather game. Guardiola and his ruthless boys however showed class and dominance by swallowing all the high profiled PSG players that you won't even know they were on the pitch.
PSG dominated the first half and took the lead when Marquinhos glanced in Di Maria's corner. After the first half break, it was a retaliation half as City showed marked improvement in the attack. Aside from Mbappe's dance in the box, PSG lacked cohesion in possession and focus on defense and it was an invitation to the visitors to pull the trigger
Apart from the fact that PSG lacked cohesion, City dominance and pressure in the second half saw PSG high profiled players being starved of deserved passes as they were all feeding on scraps against City
It was an incredible performance for City coming from behind to win the first leg of the semi-final 2-1 and this has given them an upper edge to eliminate PSG in the second round and then proceed to the finals.
Although it's too early to call it a game over for PSG because this football and unimaginable things can happen but the truth is, City has over a 65% probability from proceeding to the finals. During the second leg tie, City are going into the return leg with three advantages that will make them eliminate PSG at Etihad
1.Home advantage
Two away goals

And a win.
PSG would have to surmount all those advantages to then level with City, who of course will not be sleeping
---
---