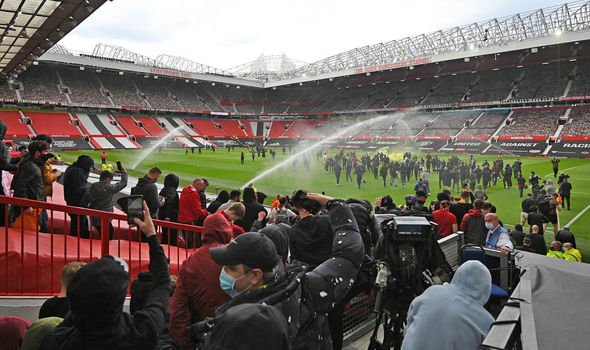 The most anticipated Premier League match between Manchester United and Liverpool was postponed following the protest by Manchester United fans protest against the Glazer family's ownership.
A large number of supporters assembled by the Trinity Statue, setting off flares, hanging banners and scarves outside Old Trafford, protesting over the recent decision of the Glazer's family to support Super league Football, and the fans are agitating that the club should be sold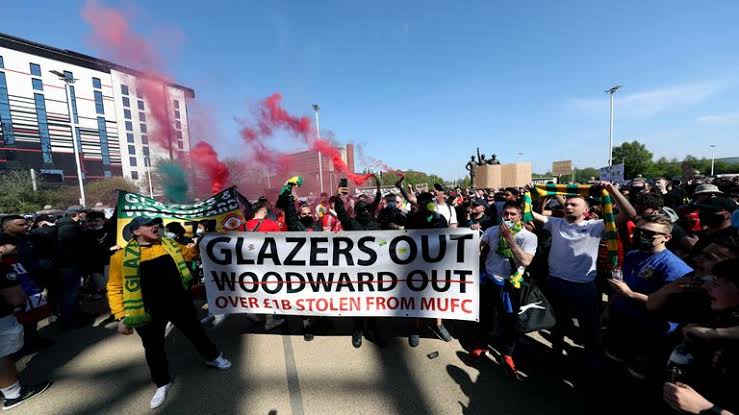 This is a game Liverpool need the most if they still want to be among Chelsea, Leicester City, Tottenham and West Ham that are still in the top 4 race. Currently, United are on the second position on the table with seven points ahead of fourth placed Chelsea. Liverpool on the other hand are under great pressure to qualify for Champions League football next season as it's very unlikely that they will be able to overthrown consistent Chelsea or Leicester City who aren't slowing down
Doesn't Liverpool deserve to be awarded 3 points for this rash behaviour by Man United fans reason being that you just can't halt a game that is about to commence because you have unsettle issue issues with the management of their own team
What do you guys think ?