Liverpool's Travail to Make Top 4 Continues This Weekend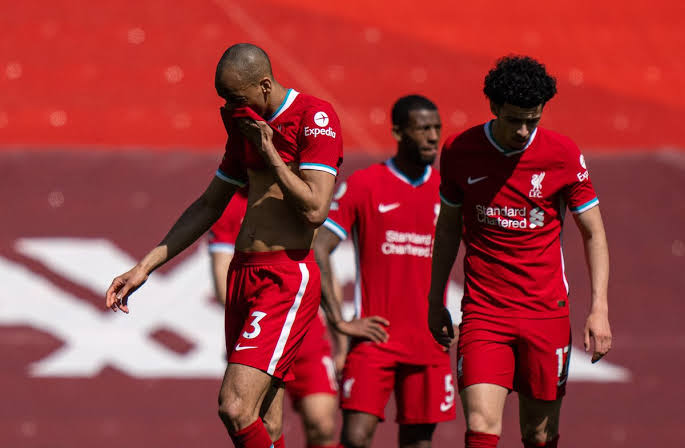 source
This season has not only been a rocky season for Liverpool but also an unfortunate one.
All hope is already lost for the EPL defending champions and the only struggle for them in the concluding part of the season is to at least make top 4, so they can participate in the next UEFA Champions League. The top 4 battle is a very tough one as the teams above them aren't slowing down. They still have a lot of work to do to actually overthrown consistent Chelsea, Leicester, and Westham
On Sunday, they will be at Old Traffic to battle with Manchester United who have already secured the top 4 position. Although they still have a chance to win the EPL just that it's very unlikely due to the margin between them and City is not easy to close
Manchester United doesn't really have anything to gain or lose whether they win or not because they know they know winning the Premier League is already a lost battle and they have already made top 4, so their best bet is to focus on their Europa return leg against Roma next week.
Liverpool should take this as an advantage to beat United who wouldn't be putting much energy into the game due to their Europa return leg but the game could result in a full time draw as Manchester United will have more time to prepared and channel their energy into the return leg against Roma
Liverpool's last performance was a bit disappointing when potential relegating Newcastle held them down to a full time draw at injury time their last weekend. If the same thing should repeat itself or they lose the against Manchester United then top 4 race is a lost battle for them
---
---