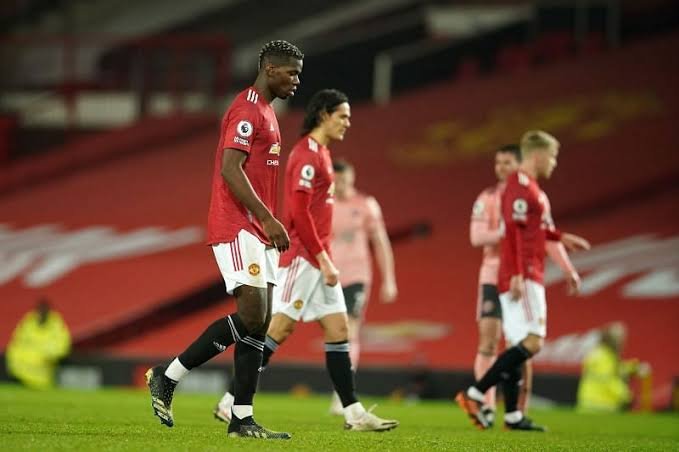 source
Just when Manchester United thought they would win the league due to their recent consistent form that gave them about 16 games unbeaten run, it now looks like United's dream of clinching the Premier League title this season is just a mirage
At some point, the ovation was so loud that one would think all United needed to be the EPL champion was when to defeat inconsistent Liverpool who seemed to be the only hurdle on their way.
Now, City seems to have woken up from their slumber and Liverpool is also gaining life gradually even though some of their key players are still on injury which means the title is still open to the fittest of them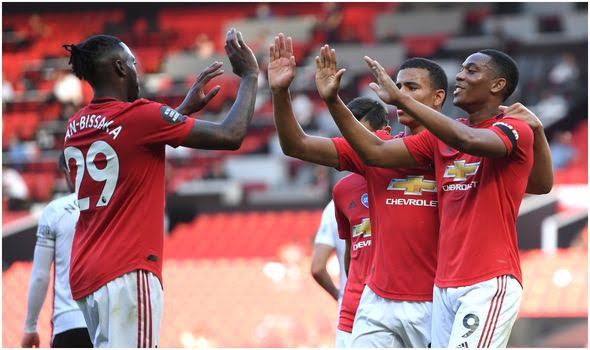 source
Let's not even talk about a relegation bound team that has only managed to secure five points since the beginning of the league who humiliated United who are leading the pack in their own turf. A team that came in their fullness and faced their fears squarely and they won
If more lower teams like Sheffield United show up and give Manchester United a run for their money, will they still be among the top 3 left alone win the tittle?
Even when the ovation was very loud, I knew it's never gonna continue forever and I couldn't but laugh when people say Manchester United will win the league. I'm not trying to limit them but it won't just be as easy as some United's fans think
Beyond just being a fan, if you're honest with yourself, you'll know that Solksjaer can't win this league. Maybe not this season
What do you guys think?