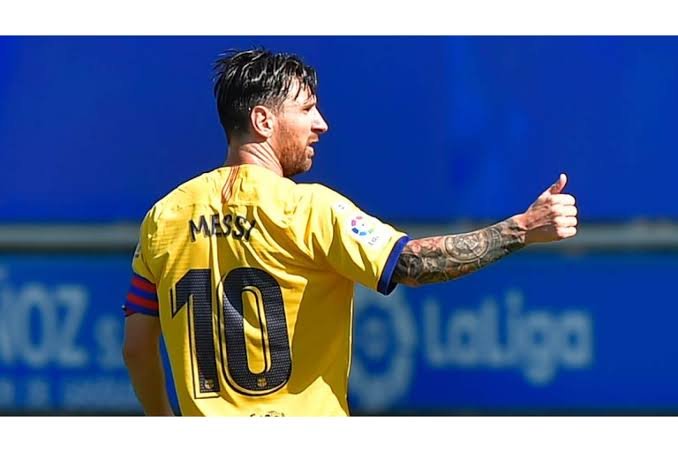 source
Lionel Messi has won his seventh La Liga golden boot and his fourth in a row after Barcelona defeated Alaves in a 5-0 victory yesterday. Messi scored two goals in the game totalling 25 goals which is four clear of Real Madrid's Benzema.
Barceona finished the second position with 82 points with Madrid winning the title with 87 points. Yesterday's game was not an important game as Madrid already cinched the game title last Thursday against Villarreal defeat
Unfortunately, Messi did not score much goals this season due to the fact that injury denied him of a few matches. He has 25 goals and 21 assists which makes it the first time La Liga's top scorer has managed fewer than 30 goals since Mallorca's Daniel Guiza 12 years ago.
Congrats Messi! Now let's go and win the champions league.