Ngolo Kante Deserves World Best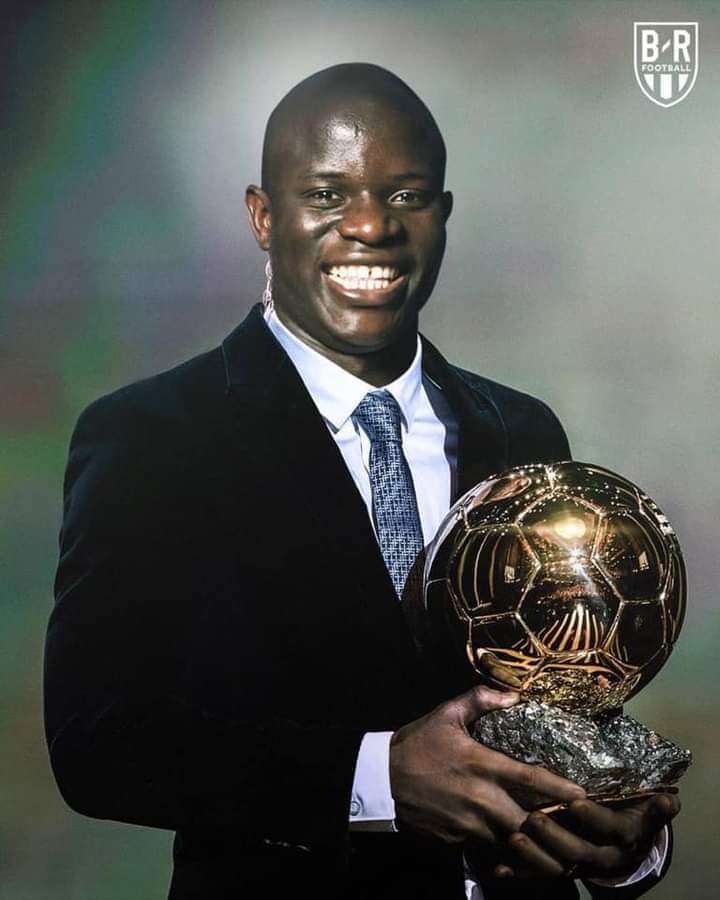 This isn't the first or second time I have overheard Chelsea fans arguing that Kante deserves balon d'Or for his performance this season. I also read it somewhere today that Ngolo Kante is the most underrated player in football and that he deserves to be crowned world best this season
Barring all sentiments, the thing is this, Ngolo Kante performed incredibly well this season and he was the power house that it possible for Chelsea to be 2020-2021 UCL champions but unfortunately so many factors would work against Kante other than his color, brand marketability, and his position as a player and that's why goal scorers will always have upper edge when it comes to these awards
If it was just by UCL performance only then the likes of Van Dijk, Schneider, Iniesta and Xavi would have won it because they won UCL and still added a few more trophies to it. Remember VVD performed incredibly well back then and won UCL but despite all the noises and prediction that he would be crowed world best, did he win it? What about Schneider who won all trophies with inter and finished 2nd in World Cup, did he also win it? Remember Ribery even performed more than Kante back then by winning all trophies. Did he also win it? What about Neur who won World Cup with Germany and also won all trophies with Bayern. Did he win it?
Kante just won the UCL with a good performance and the blues are already demanding that balon d'Or should be handed to win. No I don't think he will come close to winning it unless maybe he wins Euro
Let for me, I think Messi would still be crowned the next world best player (yes call me a sentimental Messi fan 😉) unless Cristiano Ronaldo, and Mbappe are able to put a strong performance in Euro next month
What do you guys think?
---
---