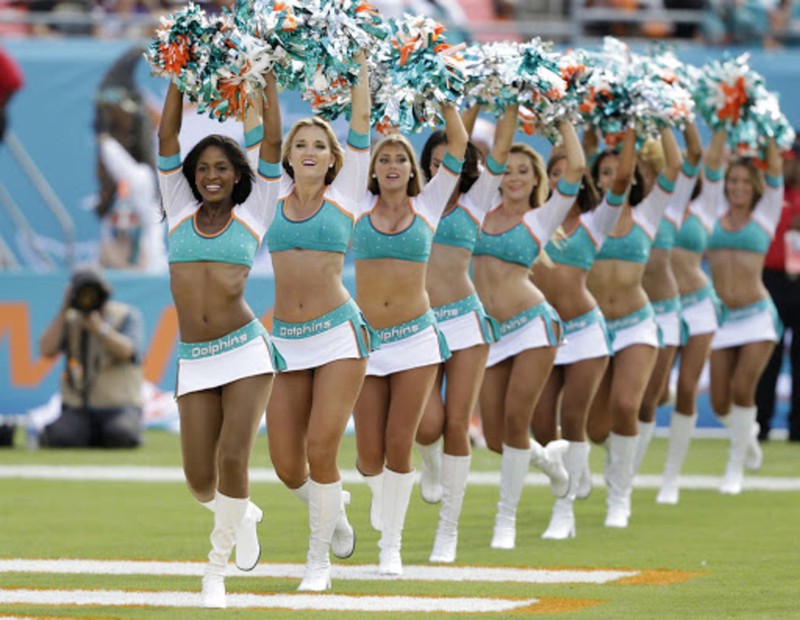 Welcome to Scorum! This is a media blockchain with its own Scorum Coins (SCR) native cryptocurrency, which can be earned on the site - both by generating content and by investing. And best of all - combining both mentioned models!
This post might be a bit lengthy but it's really going to help your journey if you actually take your time to read it meticulously
1: Securely save your unique active key, which the blockchain will generate upon registration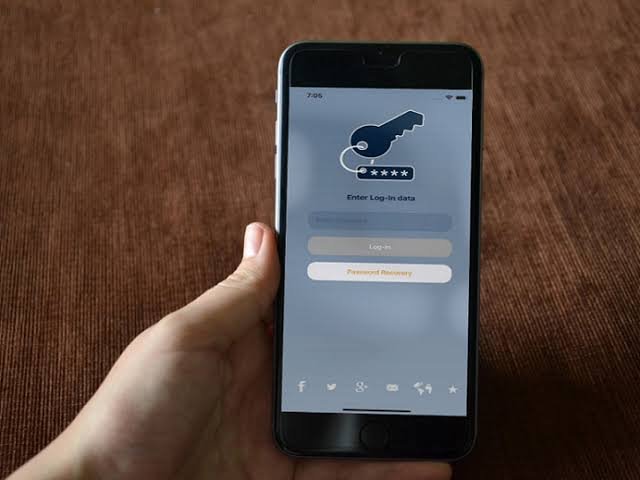 At first glance, this reminder is superfluous, since during the registration process the system is already focusing your attention on this. The lost key (and, consequently, access to the account on which the money is located) cannot be restored! However, my recommendation is broader, in addition to saving the active key in a file on your computer, do not be too lazy to write duplicate it both online and offline to be on the safe side
More than 10 years of experience in the crypto industry has shown that computers do not last forever and can break down over time; thus, the keys stored on them are lost. A lot of Bitcoin has already been lost forever, which are frozen in wallets with lost passwords and can never recovered, therefore, it is better to position yourself to avoid this kind of regrettable loss on Scorum
According to experts, about 4 million bitcoin has already been lost forever due to the carelessness of their owners, and if you multiply this figure by the current value of one BTC, you get an approximate estimate of what negligence costs, and how much wealth was simply "buried".
Sadly, some SCR have also been lost due to the carelessness or negligence of the owner and thus removing these lost SCR from the supply, and on top of that, more SCR would still be lost out of carelessness. Yeah! Cases like this are completely inevitable on the blockchain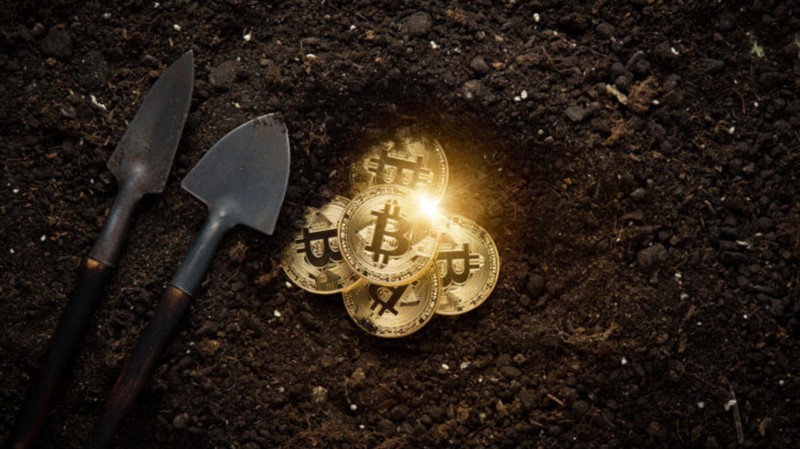 2: Buy the first 1000 SCR (or more) on the exchange and convert it Scorum Power (SP) steak to immediately get PRO status and start developing your account on Scorum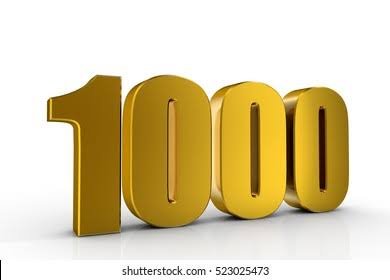 The truth is that, the decrease in the rate of SCR after ICO made us embarrassed for several years which prevented us from encouraging people buy SCR, but now that things seem to be taking a good shape, we will boldly encourage you to throw some money at SCR (that's you believe in the project)
At the time of publication, March 3, 2021, 1,000 SCR will cost about only $8, and placing them in a steak will immediately make your account fully functional. In addition, other people with a similar SP will willingly support your publications from the very beginning, counting on reciprocity
Also, the more you stake SCR, you are able to earn more tokens by creating and curating content. A percentage of platform revenue will be distributed to the rewards pool, incentivising users to hold stake in the network.
However, staking locks up tokens long term period of 52 weeks, greatly decreasing the circulating supply and giving the token more value over time
Hear what Pete has to say👇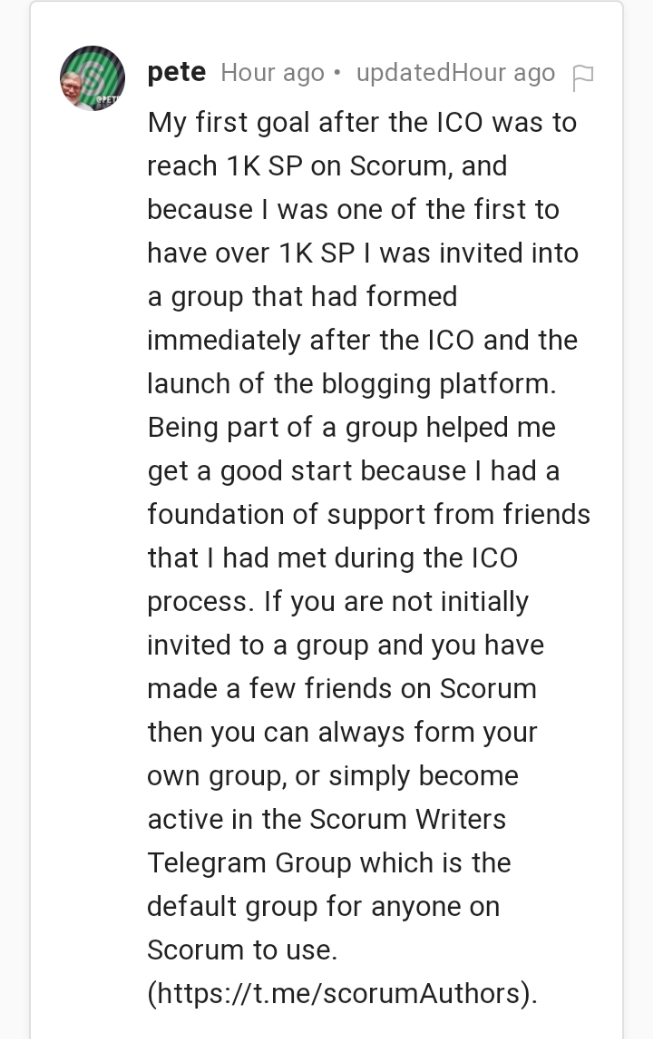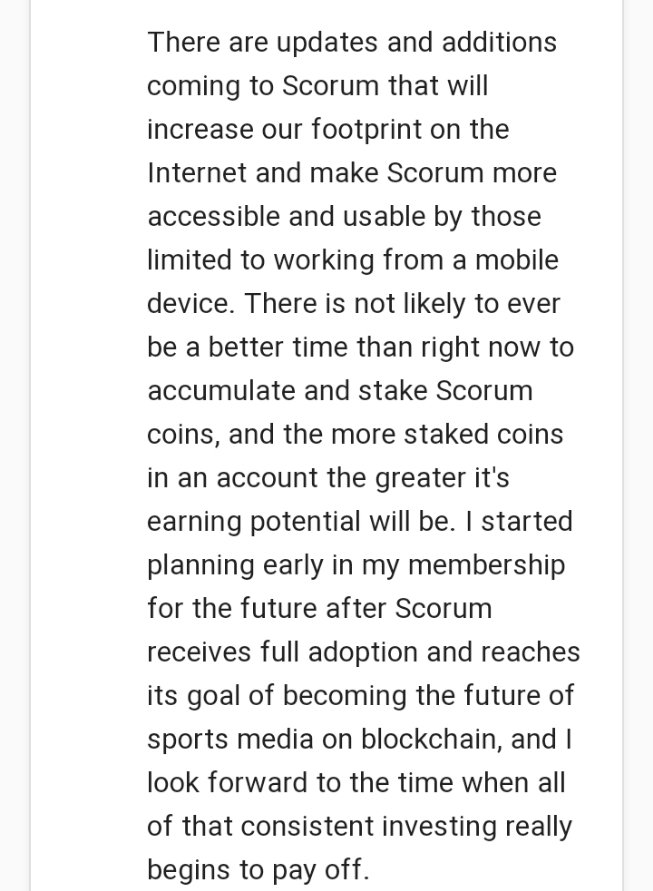 At the moment, you can buy SCR only on one exchange - HotBit , in the SCR / ETH trading pair. The full path of buying SCR and placing them in a steak, step by step, is as follows:
Sign up on Hotbit (if you haven't signed up) and click on "market

Search for SCR and click on SCR/ETH pair
Input the number of SCR you want to buy and click on "buy"

After purchasing SCR, go to your wallet and withdraw it to your Scorum wallet

Your Scorum username is what you will input in the withdrawal address box and your SCR will arrive in your Scorum wallet after the network confirmation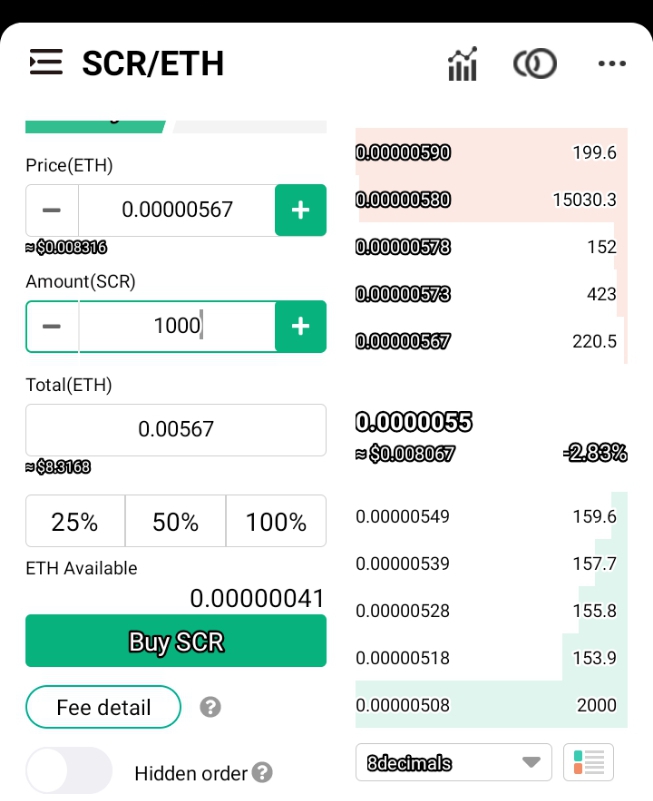 To stake your Scorum Coins
Go into your wallet on Scorum (from your laptop or mobile, look for the entrance to the wallet in the upper right corner of the monitor - 9 small white squares). After entering the wallet, click "Convert SCR to SP";
You can start with any other amount of SP- Clubs SP 1,000+, SP 10,000+, SP 25,000+, as well as VIP club SP 50,000+ are being formed in our telegrams.
Done!👍
If after the above instructions or guidance and it still seems complicated or something remains incomprehensible, you can contact me via telegram (@tosyne2much), I will guide you step by step.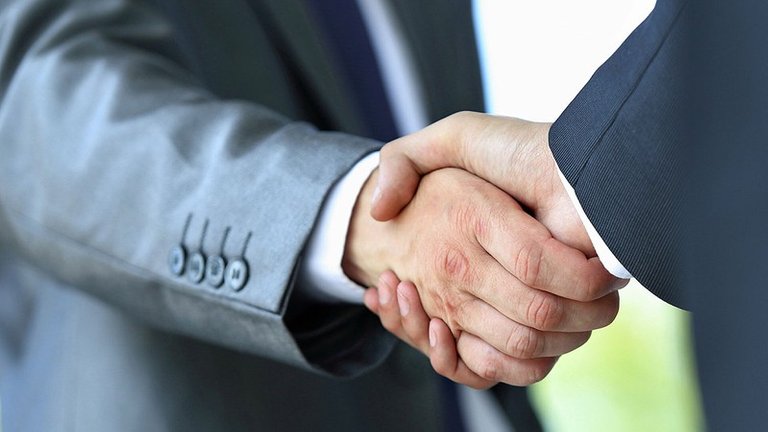 3: Write your first introductory post, introduce yourself to the community
I already wrote about this in details, so I will not repeat myself, and I will leave you with a link to a publication explaining how to write the first article: How To Write A Good Introductory Post
Scorum as an economic model
I do not leave here links to clubs in order to avoid the arrival of random people in them. However, it is important to mention that membership in one or another club will soon become the key to success at Scorum.
@bodgan is the administrator of the 50K+ SP club, so if your SP reaches this level, write to him or me to receive a link to enter the club.
"In order to get something, you need to invest something first" and this old saying of businessmen is a common truth. Therefore, starting with the club 50K +, 25K +, 10K + or at least 1K +, you will greatly simplify your inclusion in the Scorum community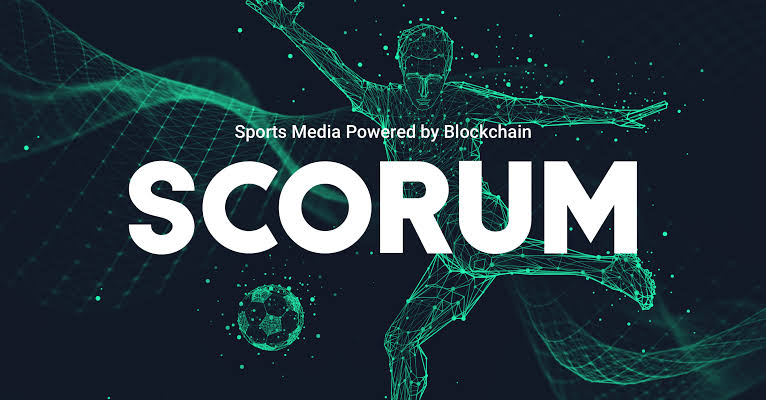 Material prepared by Bogdan Karasev is in Russia language and translated and modified in English language by Tosyne2much