SPORTS Richlist
It is thrilling to see that this #sportstalk curation account has scaled to the top 15 hodlers of SPORTS tokens in stake, delegation and liquid form.
This is actually my first blog with this account after the Hive fork. Very hopeful for more frequent updates so it could serve the purpose it was created for.
Being able to hold value in SPORTS tokens as much as 9.9 million is no mean feat. It took determination, dedication and commitment. All this for the trust that the SPORTS token would someday grow beyond our expectations.
It is inarguable that millions of people around the globe lurk around in search for sports information especially with the advent of the sports betting systems. many are found scramling around local Newspaper sports trying to have a glimpse of what is happening around the SPORTS world. This and many more reasons advises that sooner as cryptocurrency gains world attraction and acceptance, then SPORTS token would find a way into the limelight.
I am given to curating quality #sportstalk contents now and in the future and I am very hopeful that someday, my efforts to bring the Nigerian Professional Football league teams to the Hive Blockchain would become fruitful. With this, I will be well positioned to give them a welcoming curation till they see the need to invest in SPORTS and that means a win-win for all who've got SPORTS in stake and as liquids.
I will keep rewarding all users that are buying and staking SPORTS until I see SPORTS token worth $0.01 each. I see this coming in a few weeks from now and I see all who are investing today smiling all the way.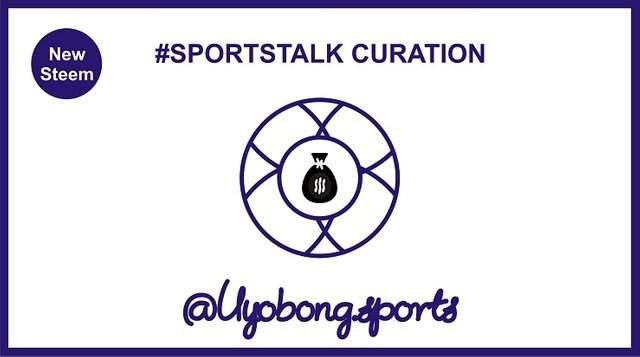 If you have made a recent "quality" #sportstalk post of at least 200 words, drop the link in the comments section of this post and resteem the post for a 100% upvote.
please consider following @uyobong.sports to be able to see our upcoming give-aways.
You may also consider delegating SPORTS to @uyobong.sports to enjoy daily Curation.