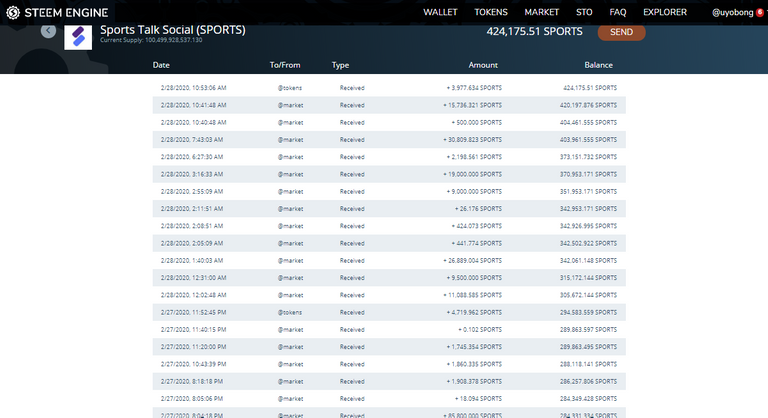 It's another successful "BIG" purchase of 400,000 SPORTS. I had placed an order for the purchase since yesterday but it took close to 24 hours to have the purchase completed. It seems some SPORTS hodlers are seeing the need not to dump the tokens anymore. Whatever be the case, I am always ready to take advantage of the dump of the tokens.
This is actually my second biggest liquid SPORTS balance after the 1,000,000 of yesterday. This means that in the past 24 hours, I have purchased about 1.4 million SPORT tokens and all are to be powered up for better curation experience.
It took about 32 transactions to complete the purchase and I'm still thankful the price didn't pump while I awaited the tokens. Good they are now in my wallet and would so happy to see SPORTS pump back to 0.0001 steem.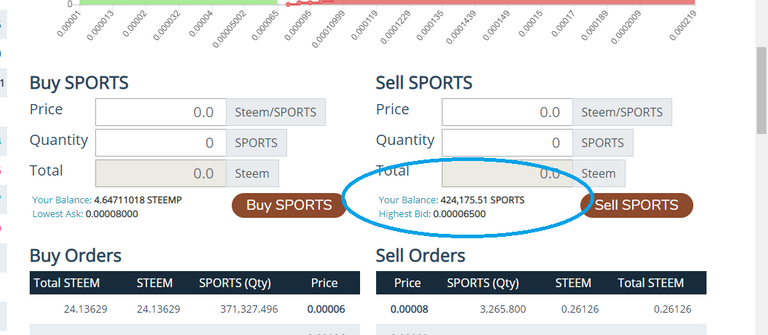 Above is a screenshot of my SPORTS balance after the purchase was completed. Shortly, I will be sharing my next plans towards the purchased tokens.