Ok so HIVE is awesome we all know that by now. We do have to pay attention to what is being built on top of it. Palnet is a community built on the HIVE blockchain with their own token called PAL.
Definition of a prediction market ( I googled it just now, first result):
Prediction markets are markets that bet on the occurrence of events in the future.
They are used to bet on a variety of instances and circumstances, from the outcome of presidential elections to the results of a sporting event.
SO YOU CAN BET ON THE FUTURE!!!
It's almost like time travel but not really.
In the Hive ecosystem we have Hive-Engine and Hive Keychain that you need to participate in the DUBLUP prediction market. That might sound all way too complicated if you are afraid of a few clicks but it's not that bad, really. I won't tell you all the steps but here's where you can find all that juicy info:
Launch post announced here with a run-through of the site:
https://peakd.com/dublup/@dublup/announcing-dublup-io-the-prediction-market-platform-you-ve-been-waiting-for
Discord chat where you can ask questions directly:
https://discord.gg/wTTXFzMEcG
SO NOW THAT WE HAVE A PREDICTION MARKET WHAT TO DO??????
Simple, you put money where your mouth is and bet on the main event at UFC 259. I've been a martial artist for 30 years and I am a pretty big fan of UFC competitions. So I created this market and I want to see what's up.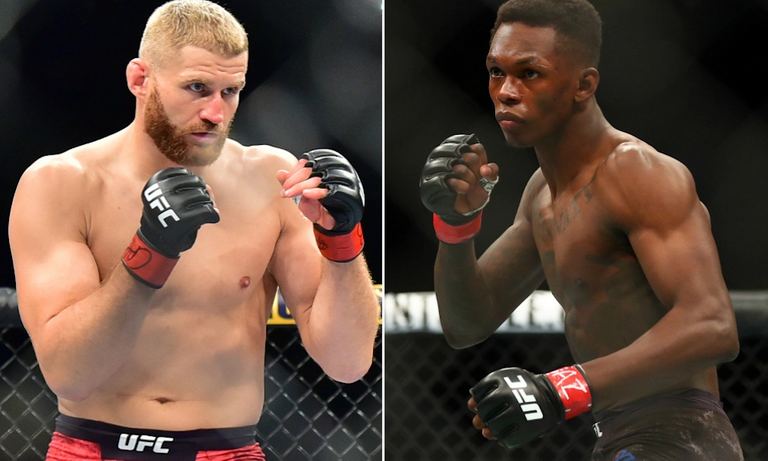 MMA: ISRAEL ADESANYA vs. JAN BLACHOWICZ; Who will win?
This is the link to participate in this market and place your bet:
https://dublup.io/market/01EZB02K1DJEXHX4EWBCEGWEX5
Personally I think ISRAEL ADESANYA has more chance to win due to his precision striking skills but I don't plan to count JAN BLACHOWICZ out because the Polish are a tough breed and he is one of the biggest opponents Israel has faced to this day. The light heavyweight titleholder, Blachowicz, is the underdog at the moment in all betting sites but in the Dubl UP prediction market I created, he is today listed as the favorite to win.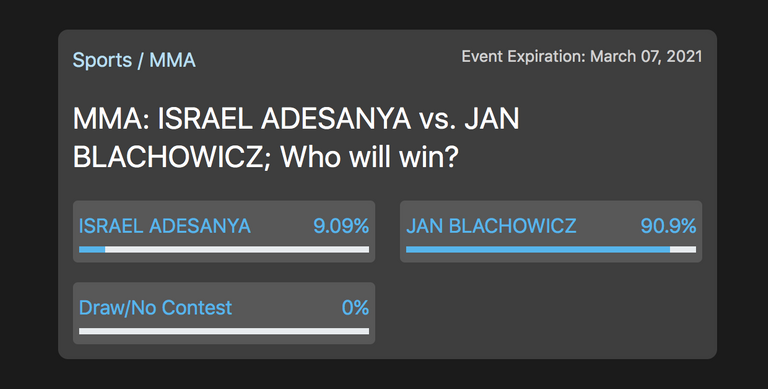 I will personally put my bet on the same day of the event based on what side of the matchup is the heaviest favorite and take the other side because max gains are for winners. Love you all, now go predict the future....
---