MMA/UFC 260/ Stipe Miocic vs. Francis Ngannou / Who will win?
DUBL UP is a prediction market built on HIVE using the PALNET token.
Palnet is a community built on the HIVE blockchain and their token ticker is PAL.
Prediction market:
Prediction markets are markets that bet on the occurrence of events in the future.
They are used to bet on a variety of instances and circumstances, from the outcome of presidential elections to the results of a sporting event.
In the Hive ecosystem we have Hive-Engine and Hive Keychain that you need to participate in the @DUBLUP prediction market. That might sound all way too complicated if you are afraid of a few clicks but it's not that bad, really. I won't tell you all the steps but here's where you can find all that juicy info:
Launch post announced here with a run-through of the site:
https://peakd.com/dublup/@dublup/announcing-dublup-io-the-prediction-market-platform-you-ve-been-waiting-for
Discord chat where you can ask questions directly:
https://discord.gg/wTTXFzMEcG
SO NOW THAT WE HAVE A PREDICTION MARKET WHAT TO DO??????
Simple, you put money where your mouth is and bet on the main event at UFC 260. Stipe Miocic vs. Francis Ngannou: who will stay standing after the possible 5 rounds bout on March 27th?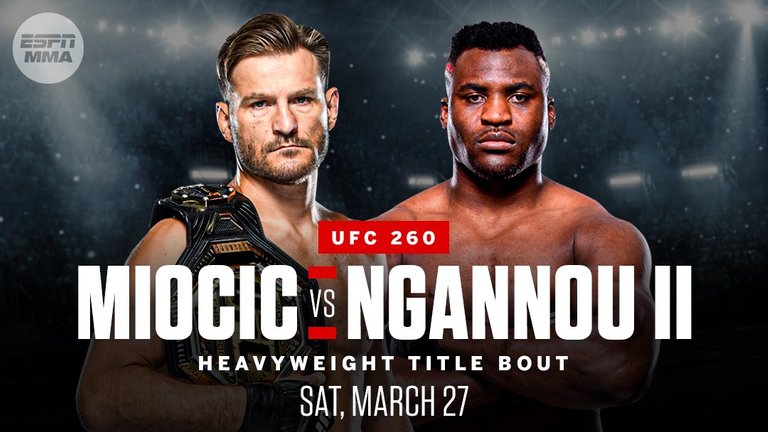 MMA: Stipe Miocic vs. Francis Ngannou; Who will win?
This is the link to participate in this market and place your bet:
https://dublup.io/market/01F0HBV8FQ9RR22J9PVR2CH4XZ
Personally I think Stipe Miocic has more chance to win, specially if he survives the first round of the fight like he did at their last encounter (at UFC 220) he is today listed as the favorite to win on the DUBL UP's market. Francis Ngannou proven many times that all he really needs is to connect a single punch to send his opponents into orbit. As a reference let's remember the beautiful uppercut against Alistair Overeem: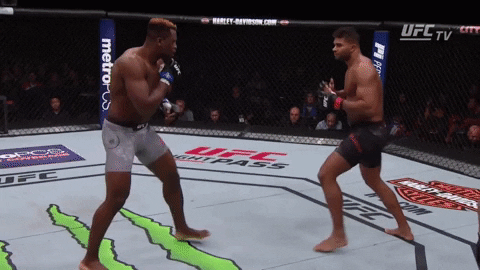 Love you all, now go predict the future....
---
---
---