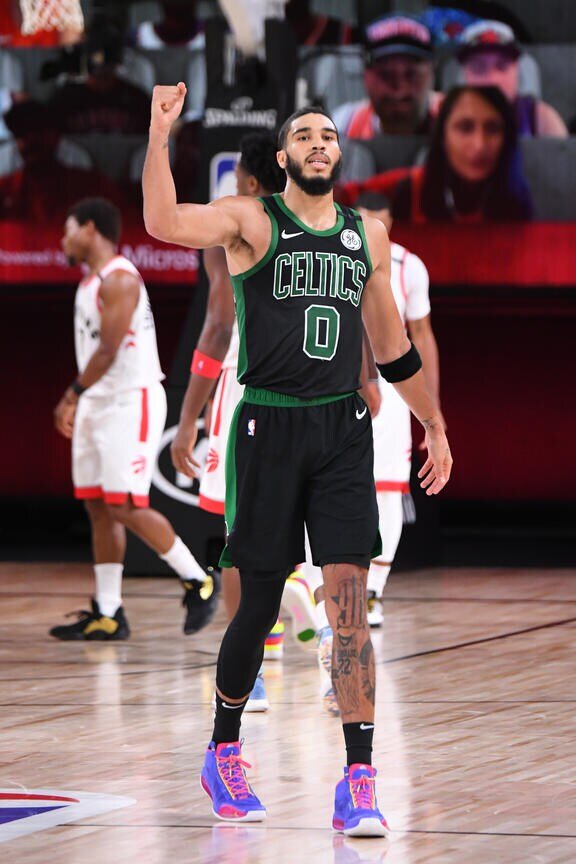 The Boston Celtics were able to eliminate the Defending Champions Toronto Raptors in a thrilling 7 game series. The Celtics were looking to sweep the Toronto Raptors, after nearly going up 3-0. OG Anunoby then hit a miracle 0.5 winning shot to get the series 2-1 instead of 3-0. Toronto then won the next game and tied the series 2-2. The Celtics then won game 5, and Toronto won game 6 in a double overtime thriller, setting up the do or die game 7.
The game was even for most of the game until the dying seconds, there were some key plays down the strech which gave Boston the win. Marcus Smart blocking the fastbreak layup of Powell, Kyle Lowry fouling out of the game, and the Raptors not securing the rebound on a missed freethrow where Jayson Tatum was able to retrieve. With Lowry out of the game VanVleet took the game tying three but was unable to hit the rim with the tight defence of Boston.
The game ended with a final score of 92 to 87. Jayson Tatum led the way for Boston with 29 points, 12 rebounds, and 7 assists. Jaylen Brown added 21 points, and 8 rebounds, Kemba Wallker, and Marcus Smart added in 14, and 16 points respectively.
For the Raptors Fred VanVleet led the way with 20 points, Lowry with 16, and Serge Ibaka with 14 points. With the loss the Raptors are now out of the Championship picture, and we will see a new champion crowned this year.
The Boston Celtics will now face the Miami Heat in the Eastern Conference Finals the game will be played on Wednesday 16 September 2020.
Opinions and Predictions
The Raptors had a good run, everybody expected them to fail because they lost their best player last season Kawhi Leonard, they were one step away from the Conference Finals and could have won. I didn't expect Pascal Siakam to perform poorly, as he was incredible last year in the playoffs. It will be an interesting offseason for the Raptors as most of their core players are entering the later stages of their careers. I think we can expect Toronto to retool their lineup for next year.
Boston will now face the Heat in the Conference Semi Finals, it will be a great series in my opinion. Not really sure who will win it, but I will go with the Miami Heat for Game 1 as they had a nice rest of a couple of days and will be fresh for Game 1.
What about you what do you think about the future of the Raptors? Who will win game 1 in the Eastern Conference Finals? The Heat or Celtics? Let's discuss in the comment section below.
Photo Credits