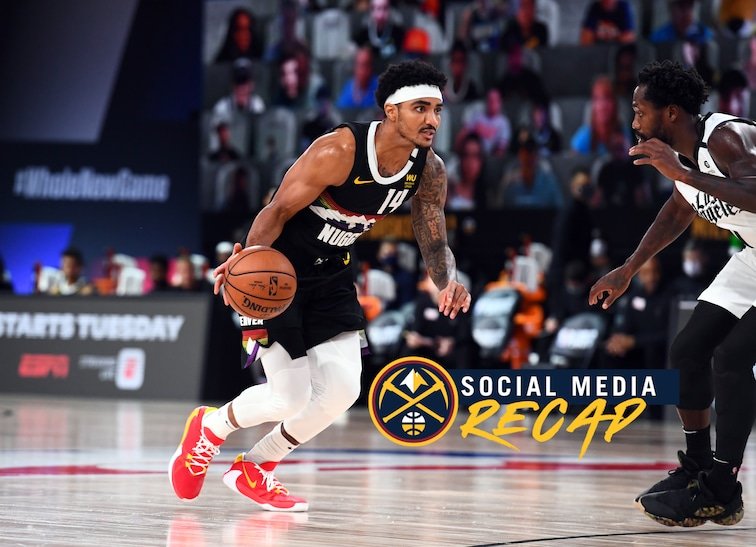 The Denver Nuggets are once again back from the dead, the Nuggets were able to tie the series 3-3 against the Los Angeles Clippers after going 3-1 down. The same situation happened in the previous round where they were also 3-1 down against the Utah Jazz, and they managed to win it in the end.
To be exact the Clippers blew a 19 point lead once again. The Nuggets were down big in the first half, and started their run in the second half the same as what happened on Game 5. The Game ended with a final score of 111-98 in favor of the Nuggets.
The Joker, Nikola Jokic once again had a great game leading the way for the Nuggets with 34 points, 14 rebounds, and 7 assists. Jamal Murray added in 21 points, Garry Harris added 16, and Michael Porter Jr. added in 13.
For the Clippers Paul George led the scoring with 33 points, Kawhi Leonard added in 25 points, 8 rebounds, and 5 assists. It will be a game of adjustments, and we will see how the Clippers bounce back following 2 straight losses after blowing a sizeable lead.
Game 7 will be played on Wednesday, September 15, 2020.
Opinions and Predictions
Jamal Murray is really one of the key factors in the series in my opinion, when he plays well the Nuggets win. In all the Nuggets losses he played poorly.
This series is really tough to call, I really want to see the battle of LA in the Conference Finals, but the Nuggets can really win Game 7 also, making history after getting back from 3-1.
I will go with a Clippers win for Game 7 which will setup the Battle of LA.
Who do you think will win Game 7? Let's discuss in the comments section below.
Photo Credits