source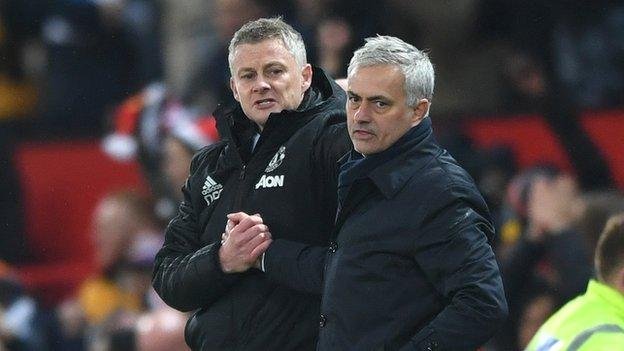 Ever sin Mourinho made a return to England after he was sacked by Manchester United as the Head Coach. He has not really had a good match with a scoreline such as this one. This season no doubt seems like it's gonna be a good one fir them as he qualified last week for the next round of EFL after winning Chelsea from the Penality Shoot out where mount failed to shoot the ball into the back of the net that was wide opened.
If you are a good football lover, you will remember that Chelsea were a goal better than Tottenham courtesy their new signer WIBNER who converted AZILIQUATA's clean pass to him. A goal in the first half would have given Chelsea enough moral boaster to go for more goals. But they however chosed to be contained with it. Tottenham struggled are were almost giving up until when luck shown their way through Lamala's clinical scoring which looked like an offside goal.
Take it or leave it, Tottenham were back in the game and help their head high till the 90mins was exhausted. At that point the ball was going be decided through a penalty shootout which saw Tottenham come out successful wining 5;4 in the shootout.
That is not the concern of this piece. What is the core of this piece is that Tottenham dealt with Manchester United almost in the like off what Bayern Munich did to Bacelona during last season's Champions League Semi Final.
source
https://ss.thgim.com/incoming/article32766744.ece/alternates/FREE_380/Son-Heung-min
With two sweet goals scored by Son, Kane, and one goal each by Aurire and of course the womb goal opener scored by Ndombele. One would say that today was really a good day for the visitors who gave in all the got.
Manchester United may have had the game had it been they took advantage of the first goal which Martial gave them when he was fouled inside the 18box by Sanchaz and the panalty converted by Fernandez, but no, they rather slacked with defensive errors from Maguire a defender that worth 80 million pound in the transfer mar2.
No doubt Morinho had a good time in the game. Little wonder he struck the Manchester Utd's Head Coach hair after shaking him at the end of the match. I must imagine what has gone through in his head. "I went, I saw and I conquer" My thoughts though.
What else can I say but A Big Congratulations to Tottenham for winning the match convincingly with a convincing score line.
source