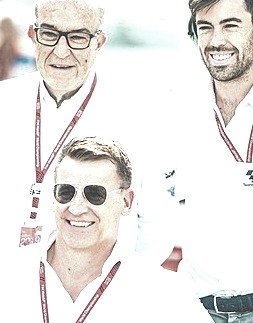 By signing a 6 year contract with Dorna Sports, KTM Motorsports will definitely achieve more achievements and bigger victories in the world of MotoGP.
After KTM signed an extension contract with promoters and commercial rights holders of Dorna Sports, the KTM RC16 was confirmed to remain on the MotoGP grid until 2026.
KTM joined the top FIM Grand Prix motorcycle racing in early 2017 and has won 14 Moto2 victories in three years, thanks to Brad Binder and Miguel Oliveira.
The Austrian manufacturer is the only brand to have won three Grand Prix divisions in talent development competitions such as the Red Bull MotoGP Rookie Cup and the Northern Talent Cup. For two full years, thanks to factory and satellite teams (Red Bull KTM Factory Racing and KTM Tech3 Racing), four RC16s have tried to achieve the highest results in MotoGP.
The KTM RC16 won their first MotoGP podium at the end of 2018, and won victories from two different riders for the first time in 2020, when the KTM RC16 reached its highest level of performance. Currently, KTM has won 110 trophies.
As fourth place in the 2020 MotoGP riders' ranking, the standard has been set for making further progress in the next six seasons.
"I am very pleased to announce a new five-year contract with Dorna. I would like to take this opportunity to say a special thanks to Dorna and Carmelo Ezpeleta and the whole team, as we have been together for four years and they are very important to this important sport. Professional partners, KTM Motorsport director Pit Beirer said: "After only a few seasons, we have laid a solid foundation for this project. This is a positive step to continue our participation in MotoGP until 2026.
"Joining MotoGP is an important step towards a major tournament. We know that our opportunities are not good for us, but our energy, ideas and desire are not in doubt. In just four years, we have become members of the company and Pushed Citrus to the next level. We are proud of our image and prestige in MotoGP, and proud to be influential at this level. We can see the impact of MotoGP's success on the entire business, and the importance of the brand on the global stage. KTM AG (CMO) Committee member Hubert Trunkenpolz said: " We are delighted to continue to be part of the MotoGP paddock with our current structure and some promising projects. "
At the same time, Carmelo Ezpeleta, CEO of Dorna Sports, said: "We are very satisfied with the KTM update because they are not only very good partners, but also because they have also chosen the FIM MotoGP World Championship platform as a marketing tool which they think is very important. suitable for their product. . "
"This is not only good news for the championship, but also good news for our sport, thanks to their participation in all three competition categories. This expansion culminated in last year's epic season with three wins in the MotoGP category. Win, beating South African Brad Binder at the Grand. "Czech Prix, and won two historic victories at Miguel Oliveira, namely Styria. The first and last victory of the Portuguese Grand Prix proves their achievement. In the most demanding motorcycle category," he continued.