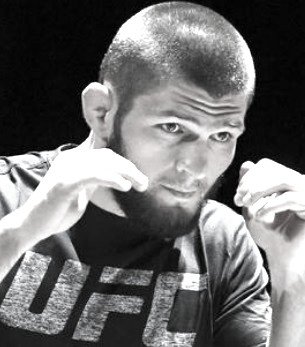 Khabib Nurmagomedov not only participated in his cousin Umar Nurmagomedov's first battle at UFC, but also served as a trainer.
Umar Nurmagomedov made his UFC debut against Sergey Morozov at UFC Fight Night 8 in Abu Dhabi. In the duel, Umar received many direct directions from Khabib who was caught on camera standing on an octagonal fence.
Elang, nicknamed Khabib, doesn't hesitate to shout at his cousin not to make bad decisions at this important moment in his career. This submission technique was also used by Khabib when he won his first battle at UFC by defeating Kamala Shalorus in 2012. After the match, Khabib described his moments as Umar's coach in UFC Fight Night 8, including when he woke up and screamed in the second round.
"I said don't believe it, don't believe it. You have to be like a sniper at such times. You can't just punch or kick, take a moment to punch, "said Khabib, quoted by ESPN on Instagram.
Apart from being a trainer, after the battle, Khabib also became a translator for Umar, who was not fluent in English.
"I think he's doing well, that's a lot of experience. I need a lot of experience, a lot of struggle, "said Khabib.
Becoming a coach was one of Khabib Nurmagomedov's goals after retiring from UFC and MMA after defeating Justin Gaethje at UFC 254 in October 2020. The main reason for Khabib's retirement was to comply with his mother, Patimat Nurmagomedova's request.
Sports greetings......