10 Promotion Premier League Predictions
What are my promotion Premier League predictions in the high stakes world of promotion and relegation? These future promotion Premier League predictions are a mix of former powerhouses, as well as teams that haven't ever played in the top flight of football but have the potential to.
Let's take a look at ten teams that can gain Premier League promotion within the next ten years.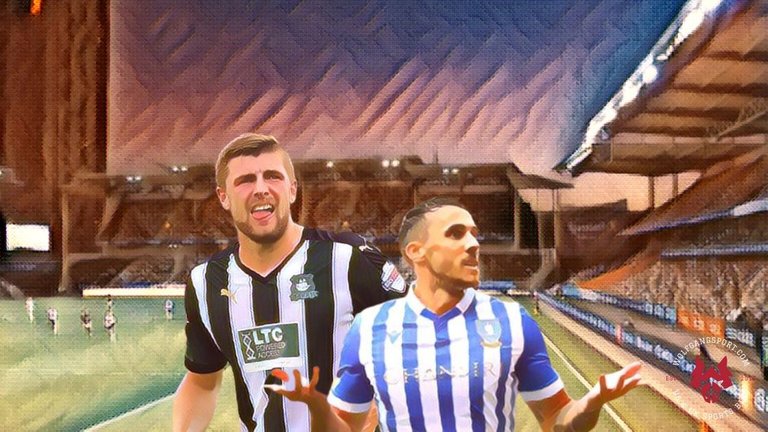 10. Portsmouth
Portsmouth won the FA Cup in 2008, which was followed by a UEFA Cup campaign, in a group that included AC Milan. By 2013 however, they'd be in League Two and barely fighting off liquidation.
Outside of London, Portsmouth has the highest population density of any city, and their nine-year Premier League stay helped to put south coast football on the map (although with some reckless spending).
The historical Fratton Park is showing signs of age, but at least the clubs football league position, as well as their finances, have stabilised. They've got what it takes to restore their top tier status and they start my Premier League predictions for future promotion teams.
ON THIS DAY 2008: Portsmouth win the FA Cup at Wembley against Cardiff City #POMPEY #PFC pic.twitter.com/Z91aakKEJE

— FootballAwaydays (@Awaydays23) May 17, 2020
9. Plymouth Argyle
Plymouth Argyle is the largest city in England never to have hosted a team in the Premier League, or top flight football. "The Pilgrims" are well supported, with crowds of close to 10,000 at Home Park while playing in League Two.
Home Park has a capacity of 17,900, making it larger than all six of the smallest Premier League stadiums of all time, but most importantly, is owned entirely by Plymouth Argyle.
That means more financial stability - with Argyle keeping gate receipts - and greater potential as a future Premier League prediction of mine for promotion to the top tier.
I also believe Plymouth Argyle are the biggest sleeping giant in football - some 45 miles from the nearest League club & a catchment area stretching 90 miles into Cornwall. They could become a Premier League club one day with 40,000 crowds if they find the right business model https://t.co/v1aARkyB33

— Tony Incenzo - my 50th football season (@TonyIncenzo) July 14, 2019
8. Rotherham United
Since formation in 1925 Rotherham United have never been relegated out of the Football League. "The Millers" however have failed to earn promotion to the Premier League, or even the top tier of English football.
Rotherham United has been playing out of New York Stadium since 2012. The South Yorkshire stadium name pays homage to the company Guest and Chrimes, which occupied the site for almost 150 years. The company made New York City's famed red fire hydrants.
With a current capacity of 12,000, New York Stadium has the ability to expand to 20,000 seats. Yorkshire rivalries with Sheffield and Leeds United would make great local derbies in the Premier League.
Best fans in the English Football League? Simple: Rotherham United pic.twitter.com/CsoUvYvJzS

— Rotherham Advertiser (@rotherhamtiser) May 4, 2022
7. AFC Wimbledon
After 115-years of existence the Football Association allowed Wimbledon FC to relocate 56 miles (90 km) away to Milton Keynes in controversial circumstances.
Supporters banded together to form a new community based club and AFC Wimbledon was created in 2002. After starting in the ninth tier, AFC Wimbledon earned five promotions in nine seasons to return to the Football League in 2011.
The club now has a new stadium, the 9,000 capacity Plough Lane, and expansion is possible to 20,000 seats which the club will need if my future Premier League predictions are correct.
My commitment to AFC Wimbledon won't change. It's never dependent upon results. I love this football club and its fans. I will try to do what I can to support the club for as long as I'm here. Premier League or League 2, the real Dons will still be home at Plough Lane.

— John Green (@sportswithjohn) April 15, 2022
6. Coventry City
Coventry City have already had history in the Premier League. The "Sky Blues" had a 34-year streak in the top division that ended in 2001. The club plays their home football at the almost 33,000 capacity Coventry Building Society Arena.
Recent struggles saw the club enter into administration, and rent disputes meant that Coventry even had to play home games at Northampton in 2013, and in Birmingham in 2019.
Coventry City has undergone a resurgence in recent times and promotion Premier League predictions for the club are realistic. There's no doubt the club is massive, with 43,000 Coventry fans travelling to Wembley to watch the club win the 2017 EFL Trophy Final.
Coventry itself is the ninth largest city in England, and strong rivalries with Aston Villa and Leicester City would be a great fixture for the Premier League calendar.
#OnThisDay in 1992, the #SkyBlues begin the first ever day of the @premierleague with a 2-1 win over Middlesbrough - David Smith scoring the winning goal. #PUSB pic.twitter.com/vKgWBjZYo4

— Coventry City (@Coventry_City) August 15, 2018
5. Blackburn Rovers
Blackburn Rovers were a founding member of the Football League in 1888, with the Lancashire club famously winning the Premier League in 1995. It was the third time they won the top tier of football in England, and their first and only Premier League title to date.
The club has a rich history, having won six FA Cups and a Football League Cup. Ewood Park can hold 31,367 and when at capacity, is a quarter of the entire population of Blackburn turning up on matchday.
Blackburn is owned by Indian conglomerate V H Group, who've had a rocky relationship with club fans. They'll be in their good books though if my Premier League predictions for Blackburn is correct.
BLACKBURN ROVERS have done it!!!!

1995 Premiership Title Winners. pic.twitter.com/6nPMJRlx4I — Slow Sports News (@SlowSportsNews) May 2, 2016
4. Ipswich Town
The "Tractor Boys" have a rich history when it comes to football. Ipswich Town won the First Division in 1962 against all odds, won the FA Cup in 1978, and shocked Europe by winning the UEFA Cup in 1981.
Ipswich Town has the amazing record of being undefeated at home in all European competitions. That includes games against Barcelona, Real Madrid, Inter Milan and AC Milan.
Rather surprisingly, Ipswich Town has a strong fan base worldwide, including Ed Shereen and Will Ferell, if he wasn't joking that is. The 30,000 capacity Portman Road last hosted Premier League football in 2002.
19/09 - On this day in 1973, Ipswich Town beat Real Madrid 1-0 in the UEFA Cup, in their first game in European competition since 1962. Tractor. pic.twitter.com/ETBB7SHyNS

— OptaJoe (@OptaJoe) September 19, 2019
3. Bradford City
West Yorkshire club Bradford City experienced spectacular growth in the mid-late 90's. In 1999 the club returned to top flight football for the first time in 77 years but since then, the club has mostly languished at the basement of the Football League.
Considering Bradford is the sixth largest city in the United Kingdom - with a greater population than Manchester and Liverpool - anything other than Premier League football is just not good enough.
Valley Parade can seat 25,000, and with crowds averaging an impressive 16,000 in League Two, there's huge potential for Bradford City in the Premier League.
Final-day drama 😲

⬆️ Bradford City retained their #PL status #OnThisDay in 2000 ⬆️ pic.twitter.com/GXc5gnSHJG — Premier League (@premierleague) May 14, 2021
2. Sheffield Wednesday
Sheffield Wednesday, is one of the oldest clubs in England, founded in 1867. Wednesday plays at the hallowed turf of Hillsborough with a capacity of over 40,000.
Wednesday was last in the Premier League in 2000, but they're one of the most well supported clubs in England with average crowds of over 30,000 over the last 60 years.
The club has one of the biggest English rivalries with neighbours Sheffield United, the Steel City derby and their stadiums are only three miles apart. The derby would be a very welcome addition to the Premier League calendar if both clubs were promoted.
278 - Sheffield Wednesday spent 278 days in the relegation zone in the 1999-2000 season; the most of any side in a single Premier League campaign. Rooted. #OptaPLSeasons pic.twitter.com/2eqGUjhBxi

— OptaJoe (@OptaJoe) April 1, 2020
1. Sunderland
The Premier League isn't the same without the Black Cats. There's an expectation from such a passionate fan base that the club should be playing in the Premier League.
Even when in League One, Sunderland averaged bigger crowds than Porto, Lyon, Everton and Juventus, which shows just how well supported they are.
The Tyne–Wear derby is a massive drawcard fixture on the Premier League calendar, and Sunderland won't like the fact that Newcastle United is now one of the richest clubs in the world.
All Sunderland needs now is their own cashed up owner, and the next Kevin Phillips to be up front.
22 years ago today, Kevin Phillips was named Premier League Player of the Season. Some player 🙌 pic.twitter.com/5HEuXObQUh

— RokerRoarcom (@RokerRoarcom) May 10, 2022
---
THANK YOU FOR YOUR SUPPORT!
Wolfgang Sport started in 2017 as a way to connect my passion for American and British sports. Today it's evolved into a blockchain sports blog pushing the boundaries into the crypto world and embracing Web3 technologies.
---
---