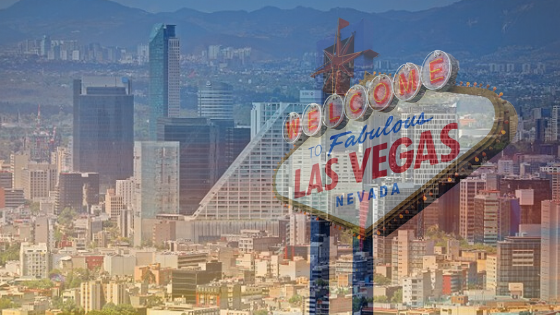 Mexico City
In early 2017 Adam Silver hinted at the leagues intent of exploring a franchise in the city.
"In terms of a franchise in Mexico City, it's something that we're going to look at," Silver said. "This is a competitive market, well over 20 million people [metro area]".
Just recently Silver announced the New Mexico Capitanes will be joining the G League for the 2020-21 season, operating independently and to remain unaffiliated with any NBA team.
"Bringing an NBA G League team to Mexico City is a historic milestone for the NBA which demonstrates our commitment to basketball fans in Mexico and across Latin America," Silver said following the announcement.
The city's 8.8million people (20+ million metro pop.), is higher than all other North American markets including New York City's. 
Vancouver
"Canada could handle two NBA teams," NBA commissioner Adam Silver said last year.
"[But] unfortunately we're not in expansion mode right now, but it would be nice to have a team in Vancouver. It's a great market… it's a beautiful city.", Silver continued when speaking CBC's Rosemary Barton
Vancouver has shown it's love for the NBA, continually selling out of Toronto Raptors gear during preseason games held in the city.
The Rogers Arena is also capable of holding 19,700 people in addition to a metro population that has exploded by more than half-a-million since the Grizzlies relocated to Memphis in 2001.
Pittsburgh
Former NBA commissioner David Stern mentioned Pittsburgh as a possible location for a franchise in 2013 when speaking with the Houston Chronicle.
"I keep a little green book with a list of all the cities interested in NBA teams and could respond pretty quickly", Stern said.
There's all kinds of stuff going on in Pittsburgh, Columbus, Louisville, Virginia Beach, Las Vegas, Vancouver, Mexico City, Kansas City."
Whether Pittsburgh is big enough for a fourth major league sports team remains to be seen, with teams in the NHL, NFL and MLB.
Pittsburgh has the 23rd largest media market in America and the 19,000 capacity PPG Paints Arena, built in 2008 and immediately ready to host an NBA franchise. 
Vegas
"I'm utterly confident we're going to get a basketball team in the next few years", MGM Resorts CEO Jim Murren envisioned back in late 2016.
"I hope it's at T-Mobile. Imagine having three of the four major sports in Las Vegas."
The city has rallied around the Golden Knights who currently play out of the $375m T-Mobile Arena, owned by MGM Resorts.
Opened in 2016 it's capable of hosting 18,000 fans for basketball games and is already home to the Las Vegas Aces of the WNBA as well as the Golden Knights. 
It may take the city a bit of time to adjust from having zero major league franchises barely a year ago to having a potential third if the city welcomed a new franchise.
Anaheim
Anaheim was almost an NBA city following back in 2011, with the Sacramento Kings so close to relocating to the city due to an aging Sleep Train Arena.
In fact, it was only through a miraculous effort through corporate funding and local support that the team stayed in Sacramento. 
Even the NBA was supporting a move away from Sacramento and either to Anaheim or San Jose.
"It will be the last as far as we're concerned – for an effort in regards to an arena. I pledged support for a move to another market.", Former NBA commissioner Stern said.
The $507m Golden 1 Center was opened in 2016, with the City of Sacramento contributing $223m towards it.An Anaheim franchise will need to wait but the 18000+ seat NBA-caliber arena, the Honda Center, home to the Anaheim Mighty Ducks, is ready to host a team. 
► Check out the original post at Wolfgang Sports
► If you liked it that much, become a sponsor and you can even dominate with your own headlines
► Join our newsletter, completely free, and be the first to discover new content
►About Me
I'm just a 30-something year old who loves sports, but I ain't flexin'. I'm a completely amateur sports writer 'journalist' inspired by US and UK sports covering basketball, soccer, American football and more. I'm not a pretender, it's a hobby and if I sound like I'm half street half corporate talk that's my holistic approach. Peace bro.