Racism in Football Part 1: Italian Football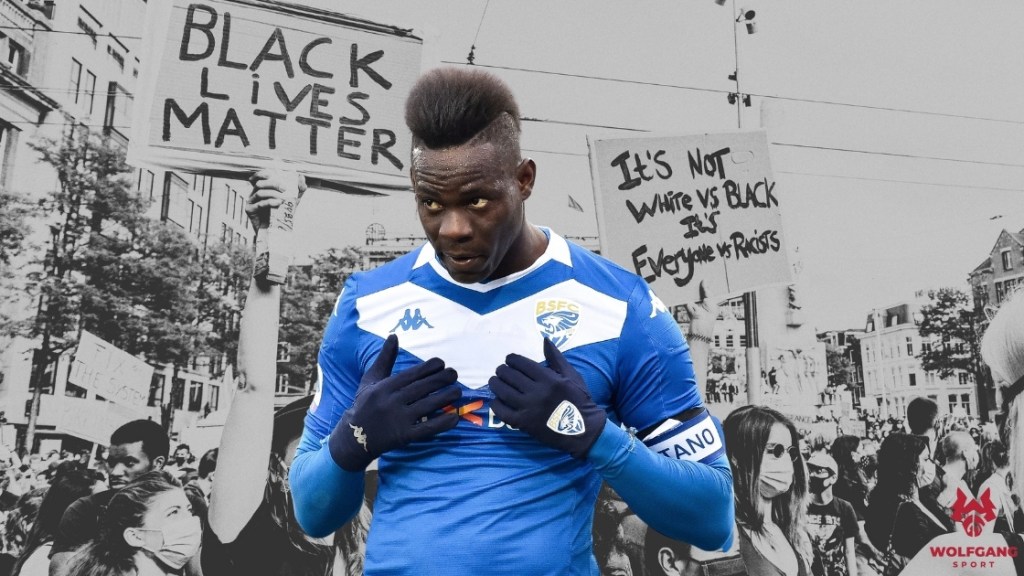 Racism in football is a serious issue which continues to undermine the world game. When writing this it was alarming just how easy it was to find examples of racism in football. It's an issue not just within professional football but one that begins at a grassroots levels. Sadly it's an issue that's deeply embedded in leagues across the world and it all begins with from social attitudes.
Football tends to mirror general society. The world has seen an increase in xenophobia and a rise in white supremacy which football is not immune to. Its a precarious situation which is reflected in racism in football across the globe. Let's take a look at racism in football across five of the biggest leagues in Europe; Serie A, English Premier League, Ligue 1, La Liga and the Bundesliga. Below is part one of my five part series and will be focusing on Italy.
Racism in Italian Football
The Serie A has a deep rooted problem with racism. NBC News reported damning racism against Belgian-Congolese and Inter Milan striker Romelu Lukaku.
Lukaku was subjected to ape-like grunts and monkey chants in a match against Cagliari but even more shocking and highlighting the issue of racism in Italian football was the reaction from Inter Milan fan group Curva Nord. Their comments show a fundamental issue with racism in Italian football
Their statement on a Facebook post read: "You have to understand that Italy is not like many other Northern European countries where racism is a real problem…We understand it could have seemed racist to you but it is not like that. Please consider this attitude of Italian fans as a form of respect for the fact they are afraid of you for the goals you may score against their teams not because they hate you or they are racist."
The Serie A's attempt of an anti-racism campaign is further evidence of just how bad it is. The league would commission three ape paintings side by side as part of their anti-racism campaign.
Fare Network denounced the artwork: "In a country in which the authorities fail to deal with racism week after week Serie A have launched a campaign that looks like a sick joke."
Kick It Out also condemned the artwork saying it was "completely inappropriate" and that it "undermines any positive intent and will be counter-productive."
Mario Balotelli has unfortunately been at the receiving end of a lot of racism in Italian football. In 2010 he would debut for the Italian national team and in his second game for the national team against Romania, extreme right-wing Italian supporters attempted to hold up a banner "No to a multi-ethnic national team". While Balotelli was at Inter Milan, rival fans would often chant "There are no black Italians".
During the 2019-20 Serie A season there were further incidents of racial abuse from Hellas Verona and Lazio fans against Balotelli. Lazio's fine of €20,000 is one of the most severe fines in Italian football for racism, a rather paltry figure though when you look at it and a cause for concern.
Off the field a leading Italian football pundit was sacked during the same season, saying that the only way to stop Lukaku was to give "him 10 bananas to eat"
It's another example of the deep rooted issue of racism in Italian football and a representation of the general view of it's society.
The black population are still considered foreign and there is a lack of dialogue, and a desire for segregation.
So how can we end football racism in Italian football?
Some credit can be given to Verona following the racism against Balotelli, with the introduction of body cam technology worn by match stewards as a way to tackle racism in football. Another solution to solve football racism in the Serie A is through Wall Street.
As Bloomberg has reported, there is a real interest in firms buying undervalued Serie A assets – football clubs – and improving the match-day experiences by reducing racism and in turn, increasing the value of clubs in the league.
---
---