Racism in Football Part 3: English Football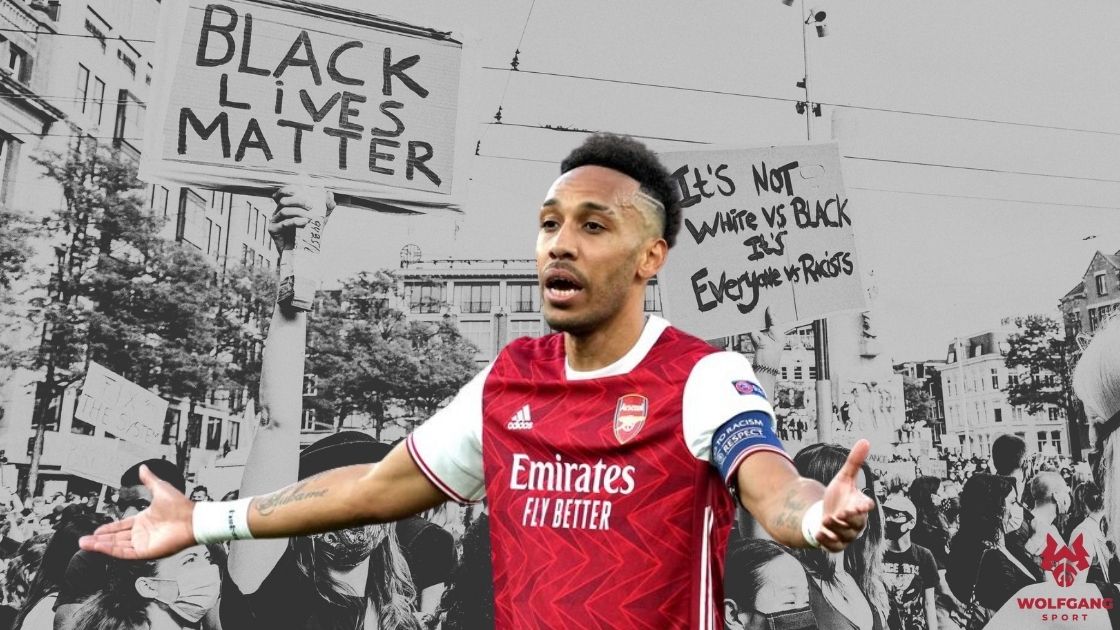 Racism in football is a serious issue which continues to undermine the world game. When writing this it was alarming just how easy it was to find examples of racism in football. It's an issue not just within professional football but one that begins at a grassroots levels. Sadly it's an issue that's deeply embedded in leagues across the world and it all begins with from social attitudes.
Football tends to mirror general society. The world has seen an increase in xenophobia and a rise in white supremacy which football is not immune to. Its a precarious situation which is reflected in racism in football across the globe. Let's take a look at racism in football across five of the biggest leagues in Europe; Serie A, English Premier League, Ligue 1, La Liga and the Bundesliga. Below is part three of my five part series and will be focusing on England.
Racism in English Football
While the hooligan culture that prevailed in English football in the 1980s isn't as violent as it once was, football racism in English football is still an issue. Black football players were a rare sight in the 1970's and the signing of prolific French Guinenan born Cyrille Regisby by West Bromwich Albion caught many by surprise. Many bigger clubs overlooked him in hesitation of him being black.
Regis would cop shocking abuse during his career such as monkey chants and bananas being thrown on the pitch. He would become the third black player to play for England following in the footsteps of Laurie Cunningham and Viv Anderson.
Before making his debut for the England national team, he would open a letter from a fan which had a bullet in it. Letters cut from newspaper clippings read: "If you put your foot on our Wembley turf you'll get one of those through your knees."
Racism in English football continued throughout the 80's. In 1981 Paul Canoville would become Chelsea's first ever black player. He would suffer atrocious racism from his own supporters in an era where fascists were openly targeting seats in Parliament.
Canoville shared concerns that he could see racism was creeping back into football.
"It's coming back, it's coming back…To be honest, I didn't expect it like that but it's creeping back into the game."
Canoville was making reference to an incident involving Arsenal's Pierre Emerick Aubameyang, racially targeted when a Tottenham Hotspur fan threw a banana peel toward the Gabonese striker as he celebrated a goal in the North London derby in 2018.
Although these incidents aren't as commonplace as it may have been in English football in its earlier days – the 1988 John Barnes banana peel incident during a Merseyside derby another example – voracious acts of racism in English football are taking place in covert ways with the use of social media platforms.
Following a missed penalty in the Europa League final loss in 2021, Marcus Rashford received "at least 70 racial slurs" he wrote on Twitter. In 2019 Tammy Abraham also faced abuse on Twitter after missing a penalty in the UEFA Super Cup loss to Liverpool.
"In my head I was wondering if it was worth all the stress because I was getting abused on Twitter, a lot of racist comments, people saying I wasn't good enough to be playing for Chelsea. It was the biggest down in anything I've done in football.", Abraham said.
The shocking trend of online abuse continued with four reported racism incidents in two weeks. Paul Pogba and Reading's Yakou Meite copped abuse after missing penalties leading Phil Neville to say: "I've lost total faith in whoever runs these social media departments, so let's send a powerful message: come off social media [for] six months. Let's see the effect it has on these social media companies."
It's taken a few years however Neville's idea is coming to fruition. Kick It Out partnered with the English Premier League during the 2020-21 season, participating in a four-day boycott of social media.
By switching off social media channels and going offline, the protest against social media companies raised much needed awareness of the lack of efforts against the vile racial abuse of social media users.
---
---